LandVest is honored to market the Patagonia Sur Portfolio in Chilean Patagonia. Patagonia Sur insiders have been telling us about what they love about participating in this historic conservation project and their favorite places within the Patagonia Sur portfolio. Today, we've asked Lucy Titmus, Patagonia Sur Reserves's Ecotourism Sales & Marketing Associate, and former guide on the Reserves, for her perspective.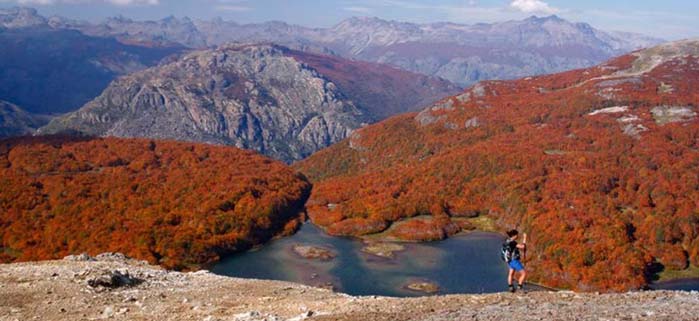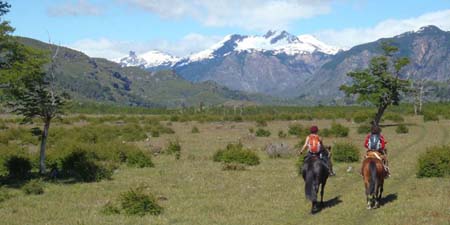 Among the four properties I was fortunate to visit while guiding at Patagonia Sur, my favorite would have to be Valle California, especially in autumn. Looking around the valley, the landscape seems to tell its own story: the smooth tell-tale signs of glacial molding, the thousands of tree trunks frozen in time from deforesting days, and the lush green young stands of nirre and lenga slowly recovering the valley.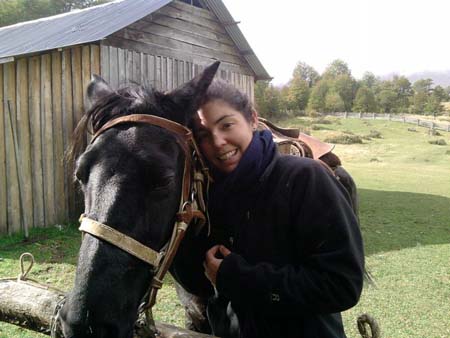 These are the deciduous beech species that set the forest on fire in autumn. From lime green to yellow, to golden orange to red, and even to pink – the leaves completely transform the forest into a living painted masterpiece.
It is the Gaucho tradition that gives Valle California its culture and identity. We truly become part of the place on horseback, from crossing the El Tigre and El Azul rivers to gazing up at breathtaking peaks surrounding the valley.
There's an energy between one and one's horse which connects you to nature around you. And every time I return to "VC", I get a warm familiar feeling of "ah, this is the life".
---
Check this tourism site, the Patagonia Sur Reserves and see what our other Patagonia Sur insiders,  Matías Rivera, Tomas Gonzalez and Alejandro Orizola have to say.
Read all our Patagonia Sur blogs.
For more information on the Patagonia Sur Portfolio, please visit LandVest.com
or contact Ruth Kennedy Sudduth at 617-357-0455 or rsudduth@landvest.com.