LandVest is honored to market the Patagonia Sur Portfolio in Chilean Patagonia. Patagonia Sur insiders have been telling us about what they love about participating in this historic conservation project and their favorite places within the Patagonia Sur portfolio. Today, we've asked Tomás Gonzalez, Chile's national rafting champion and Patagonia Sur's Land and Development Analyst, for his perspective: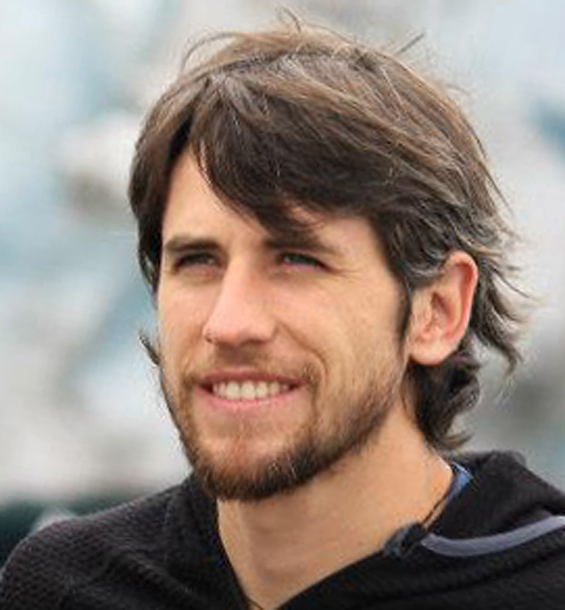 1. LV: Tomás, how did you get involved with the Patagonia Sur project?
Tomás Gonzalez: I started working for Patagonia Sur in September 2011. I was about to leave for the World Rafting Championship in Costa Rica when my cousin Huamani Orrego, who at the time worked for Patagonia Sur Reserves, told me about the project and that the Patagonia Sur team needed someone in land planning, GIS (Geographical Information System) and with environmental studies. So I met with the team and liked the idea of the entire project, and felt right away that I could be very helpful.
2. LV: When did you start rafting? Would you say it is a very common sport among Chileans?
Tomás Gonzalez: I have practiced rafting all my life. I was raised in Cajón del Maipo, a Valley near Santiago, where my family owns a tourism company that offers rafting and kayaking on the Maipo river. I started kayaking when I was 12 years old, in small rivers in the south of Chile, and in 2010 I became a rafting and kayaking guide in Maipo. That year my brother, cousins and I joined the Cascada Rafting Team.  We automatically became the national Chilean team because we were the only professional team at that time and we won 3rd place in the Pan American championship.  In 2011 we placed 5th among 32 countries, and in one of the categories we were World Champions!
It is very common to enjoy rafting as a recreational activity on the Maipo River, in Pucón and in Futaleufu, but not as a professional sport. Nowadays there are only 3 official rafting teams in Chile.
3. LV: Tell us about the rivers and other bodies of water in Chilean Patagonia. How good would you say they are for practicing rafting? What kind of water and degree do they offer?
Tomás Gonzalez: The rivers in Chilean Patagonia and in the south are known world-wide as one of the best places for rafting and kayaking. Rivers like Futaleufú, Baker, Fuy and others are incredible for enjoying white water sports.
4. LV: Which is the best time of year to go rafting in Chilean Patagonia?
Tomás Gonzalez: Definitely during the Chilean summer (from December to March) when the water level is high after the snow melts and because the weather is nicer.
5. LV: Are rafters the kind of people that Patagonia Sur is looking for as owners of its properties?
Tomás Gonzalez: Of course! All of Patagonia Sur's properties are near many beautiful and fun rivers to practice white water rafting on. Rivers like Espolón, Futaleufú, Baker, Palena and Simpson are very cool.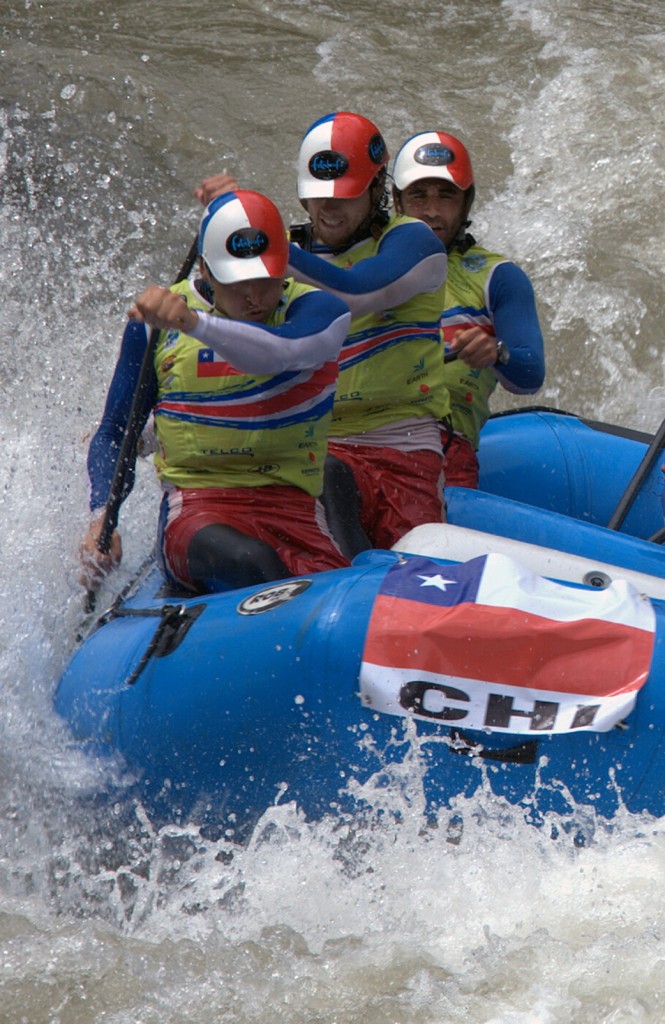 6. LV: What other adventure opportunities does Chilean Patagonia offer?
Tomás Gonzalez: In Chilean Patagonia you have everything you want and very close to you. You can go fly fishing, hiking, horseback riding, mountain biking, or go on a sea safari and whale watching. There are also ski centers nearby, rock and ice climbing and incredible pristine places that only few people have had the opportunity to see.
7. LV: Which property offers the most rafting and other outdoor activities?
Tomás Gonzalez: Lago Espolón because of its proximity to the town of Futaleufú, which is famous for extreme sports like rafting, canopy (exploring the forests at tree-level), fishing, kayaking etc. Patagonia Sur's Tortel property also has a lot to offer because it's near the Baker River, the biggest river in Chile.
8. LV: How do see the Patagonia Sur property owners fitting into the rafting culture of Patagonia?
Tomás Gonzalez: They will be part of this culture. They can try new rivers all over Chilean Patagonia, and with kayaks explore lakes and rivers with a magnificent view and a flora and fauna unique in the world.
9. LV: What is your favorite place among the Patagonia Sur Chilean Portfolio properties?
Tomás Gonzalez: Melimoyu because there is something magic about the place, and Valle California because of the many different things you can do and places you can go in such a short period of time.
10. LV: Can rafters come visit? Can they bring their families and children?
Tomás Gonzalez: Of course, Patagonia Sur welcomes everyone!
---

Check our tourism site, the Patagonia Sur Reserves and see what our other Patagonia Sur insiders,
Matías Rivera and Alejandro Orizola have to say.


For more information on the Patagonia Sur Portfolio, please visit LandVest.com
or contact Ruth Kennedy Sudduth at 617-357-0455 or rsudduth@landvest.com.