Lincoln, MA may be a small town (population 6,730), but the town's sense of community is anything but small. When you move to Lincoln, prepare to get to know police by their first names, join the popular children's and adult's soccer leagues, attend the winter carnival and children's Fouth of July parade.
Conservation is important to the town of Lincoln and, because of that, you'll get to explore the extensive trail network (over 80 miles!), including two of our favorites, Walden Pond and Great Meadows National Wildlife Refuge. While exploring, you'll likely catch a glimpse of some of the varied wildlife in Lincoln: coyotes, owls, deer, and birds of prey, to name a few.
First settled around 1650, and split off from Concord and incorporated as a town in 1754, Lincoln has the historic New England charm we all know and love.
The Lincoln Historical Society sums it up: "Located only 15 miles from Boston, Lincoln retains the look and character of a rural New England town. It respects its history, preserves its rural character, educates its children, engages its citizenry, welcomes diversity in its built environment, and encourages open-mindedness and individual growth of its people." (http://lincolnhistoricalsociety.org/Pages/town_history.htm)
Here are a few of the many places that make Lincoln so special:
If words like community, humanely-raised, and organic peak your interest, we strongly recommend you check out Codman Community Farm . Visit the flower and veggie gardens in the spring and summer or pick up your organic pork and poultry, 100% grass-fed beef, local cheese, and very tasty eggs at the new farm store – open all year-round. Aside from the free range birds and farm store, there are programs for kids (after-school farmers helpers) and adults (garden plots) alike. "Our birds enjoy all the freedoms a chicken should have. They live a stress-free life, living on their own terms with plenty of space and pasture to roam, graze, nap, and scratch." Wonder what happens to the birds as the cold sets in? "During the harsh New England winter, the birds live in a large greenhouse where they enjoy the warmer temperatures and clean sunshine."


Local LandVest broker Stewart Young moved to Lincoln in 1980 and has been a Codman Farm board member, soccer coach, and long-time lover of Lincoln. A regular shopper for Codman eggs, he stopped by earlier this fall to check out the free-range chickens and Thanksgiving turkeys and snapped these photos of the happy birds.
deCordova Sculpture Park and Museum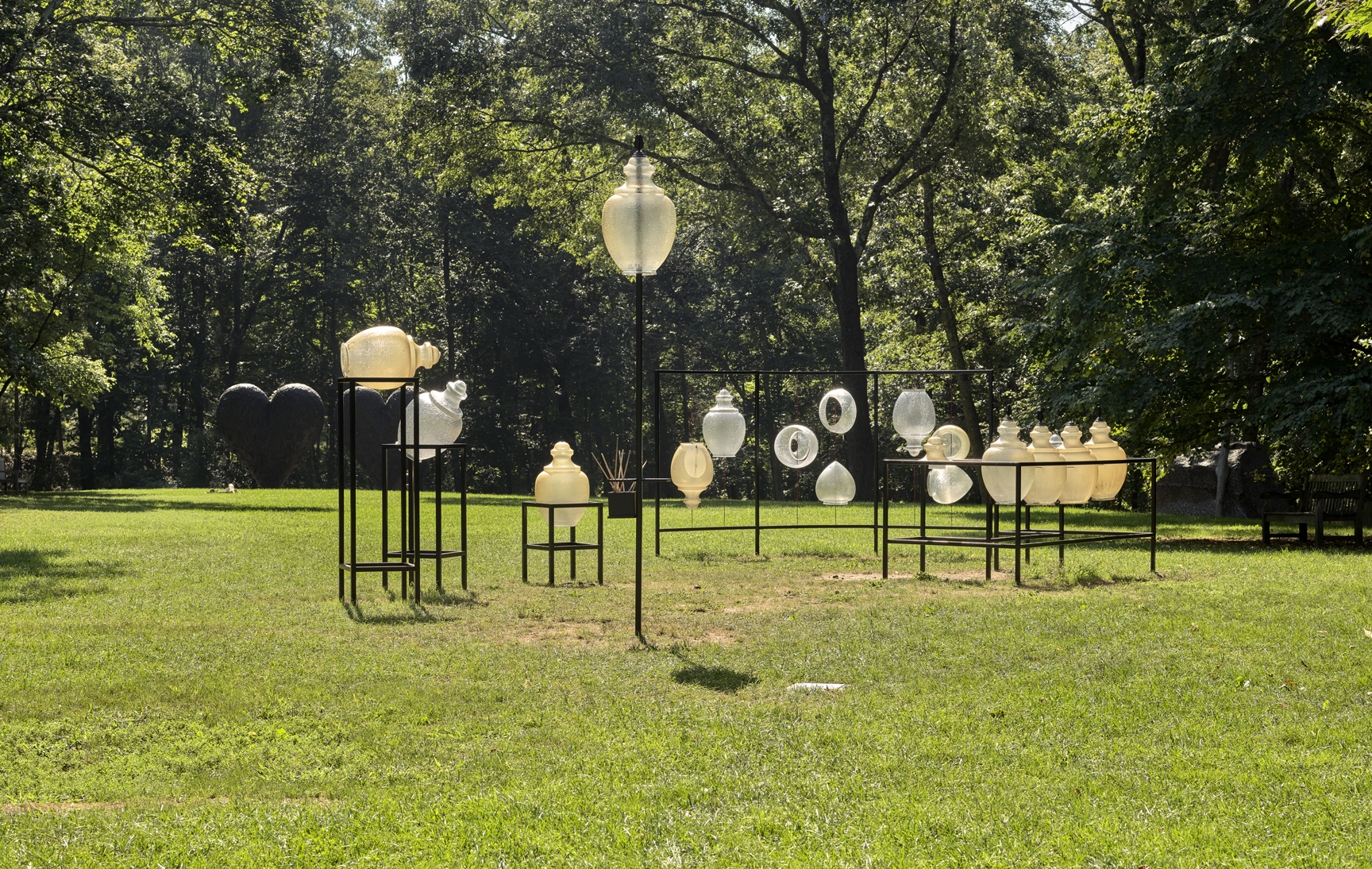 The deCordova Sculpture Park and Museum is one of Lincoln's cultural gems. Established in 1950 at 51 Sandy Pond Road, it is the largest park of its kind in New England encompassing 35 acres. Providing a constantly changing landscape of large-scale, outdoor, modern and contemporary sculpture and site-specific installations, the Sculpture Park hosts more than 60 works, the majority of which are on loan to the Museum. Inside, the Museum features a robust slate of rotating exhibitions and innovative interpretive programming. Patrons of deCordova can enjoy year-round activities in the Sculpture Park and Museum, including snowshoe tours, yoga in the park, birding tours, curator and artist conversations, and many special talks, screenings, and events.
Click here to view our full blog on deCordova Sculpture Park: https://landvest.blog/2012/11/a-cultural-gem-in-lincoln-ma-decordova-sculpture-park-and-museum/
Topnotch Schools, Public and Private
Lincoln benefits from top public and private schools. The Lincoln Elementary School and Lincoln-Sudbury Regional High School both are rated as far above state averages. The Carroll School is a leader in the field of learning disabilities. The Birches School, newly established in Lincoln, provides a smaller alternative approach. Nearby Concord offers top elementary and secondary private day and boarding schools such as Fenn, Nashoba-Brooks, Concord Academy, and Middlesex. Having choices is important when it comes to education, and in Lincoln, there are many.
Wondering what living in Lincoln is like in the dead of winter?
Click here to view resident broker Stewart Young's top 5 reasons why Lincoln is great, even in the coldest months of the year: https://landvest.blog/2013/02/top-five-reasons-to-live-in-lincoln-in-the-dead-of-the-winter/
LandVest has a long standing track record of success in selling distinctive properties in Lincoln and surrounding towns. Some examples of Lincoln sales can be found on the links below. For more information about these sales or to discuss your real estate needs, contact Stewart Young at syoung@landvest.com or Stanley Edwards at jsedwards@landvest.com: