MARKET TRENDS
Stewart Young, LandVest's Regional Director on Cape Cod and in Boston's western suburbs, compiles the LandVest Index which tracks sales of high-end properties across New England and the Adirondacks.
According to Young, "In 2022, the high-end markets across New England and the Adirondacks continued to perform strongly despite low inventories, negative economic factors, and diminishing COVID-driven demand. Wealthy millennials are driving the market for primary homes in the key suburbs and for second primary homes reflecting their interest in a work-at-home lifestyle. Value-conscious buyers are benefitting from improved internet in secondary rural markets." 
---
High-End Sales Volume
Year to Year and Baseline 2006 Comparison
"Sales volumes increased by 4% compared to 2021 (3,711 vs 3,563 sales). The rate of growth has diminished significantly compared to 40%+ growth in 2020 and 2021. Compared to our baseline year in 2006 (838 sales), sales are up 343%, and have recovered substantially from a bottom of 513 sales in 2009. High-end properties in the $2-3 million price range are experiencing bidding wars resulting in premiums for sellers, but at the highest end of the market, buyers are selective, value conscious, and are pushing back against overly aggressive pricing." 
---
New England & The Adirondacks Market
Young continues: "2020 ended with an historic lack of inventory and this problem continued through 2021 and 2022. While frustrating for buyers, sellers benefitted from multiple offers and the accompanying upward pressure on prices. Climate change continues to be a motivating factor with buyers from the West Coast purchasing in coastal Maine and New Hampshire and in the Woodstock, Lake Champlain, and Stowe markets of Vermont." 
"The largest % increases in sales were in Columbia County, NY (upper Hudson River Valley adjacent to the Berkshires in MA) up 367%; Woodstock, VT, up 129%; Upper Valley, NH, up 83%; and Sunapee, NH, up 62%." 
"Other vacation markets with large % increases in sales: in Maine, Cumberland County (greater Portland) up 27%; in Massachusetts, Bristol County up 37%; and in Vermont, Southern VT up 51% and Stowe up 31%. The three large vacation markets in Massachusetts slowed their growth in sales after two years of exceptional increases: Cape Cod down 7% vs up 12% last year; Martha's Vineyard down 27% vs up 26%; and Nantucket down 43% vs up 27%."
---
Massachusetts Market
In Massachusetts, sales were up in most markets. Worcester County led the pack up 52% followed by Bristol County up 37%, West & Central MA (Franklin, Hampshire, and Hampden counties) up 36%, Norfolk County up 22%, Plymouth County up 20%, Berkshire County up 11%, and Essex County up 9%. 
In Suffolk County (Boston) single family properties were down 17% compared to a 93% increase last year and Suffolk County condos were down 3% compared to a 78% increase last year.
Other Market Highlights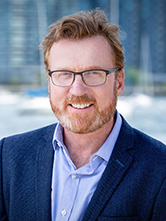 "Lack of inventory remains the theme going into 2023. As a result, it remains a sellers' market with two months or less of inventory in most of our key regions. Many would-be sellers are finding it difficult to trade sub-3% mortgages for 6%+ rates, exacerbating inventory problems", said Slater Anderson, Managing Director of Real Estate at LandVest. "New construction lags demand partially due to high material and labor costs and broader economic uncertainty, so upward pricing pressure persists. At higher price points in our markets, cash buyers are not affected by elevated interest rates. As a result of these factors, we don't see the market shifting to a buyers' market in 2023." 
THE BEACH HOUSE
West Falmouth, MA | $11,000,000
49 NONQUITT AVE
Dartmouth, MA | $4.495,000