MARKET TRENDS
Stewart Young, LandVest's Regional Director on Cape Cod and in Boston's western suburbs, compiles the LandVest Index. According to Young: "In 2021, the COVID-driven desire for refuge and a work-at-home lifestyle, strong financial markets, wealthy millennials, and improving rural internet continued to drive the market for high-end property sales across New England and the Adirondacks."
---
High-End Sales Volume
Year to Year and Baseline 2006 Comparison
"Sales volumes increased by 40% compared to 2020 (3,563 vs 2,540 sales). Compared to 2006 (838 sales), our baseline year, sales are up 325%, and have recovered substantially from a bottom of 513 sales in 2009. High-end markets are experiencing bidding wars resulting in premiums for sellers, but at the highest end of the market, buyers are selective and value-conscious, and will push back against overly agressive pricing."
---
New England & The Adirondacks Market
Young continues: "2020 ended with an historic lack of inventory and this problem continued through 2021. While frustrating for buyers, sellers benefitted from multiple offers and the accompanying upward pressure on prices. A new factor in the market was climate change, which resulted in a noticeable increase in buyers from the West Coast buying in coastal Maine and New Hampshire and in the Woodstock, Lake Champlain, and Stowe markets of Vermont."
"The largest % increases in sales were in the Upper Valley of New Hampshire, up 200%, West & Central MA up 175%; Midcoast ME up 120%; Adirondacks up 107%; and Lake Champlain and Stowe VT both up 100%."
"Other vacation markets with large % increases in sales: in Maine, York up 60% and Portland up 56%; in Massachusetts, Bristol County up 69%; and in NH, Seacoast up 49%. In MA, the three large vacation markets slowed their growth in sales compared to last year: Cape Cod up 12% vs up 92%; Martha's Vineyard up 20% vs up 76%; and Nantucket up 27% vs up 126%. In Boston, high-end properties also benefitted from a strong seller's market with a 93% increase in single-family sales and a 78% increase in condo sales."
---
Massachusetts Market
In Massachusetts, sales were up in all markets that we track. The West & Central MA market (Franklin, Hampshire, and Hampden counties) led the pack up 175% followed by Suffolk County (Boston) single-family properties up 93%, Essex County up 85%, Worcester County up 80%, and Suffolk County condos up 78%.
Other Market Highlights
Other major markets with significant improvements were York County, ME, up 60%, Portland, ME, up 56%, Seacoast, NH, up 49%, and Hancock County, ME, up 28%.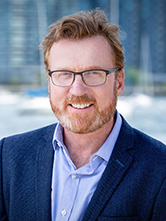 "A confluence of factors continues to drive the upper end of the residential market across New England. These factors include wealth accumulation through the pandemic (equity gains and reduced discretionary spending), the advent of remote work, especially for highly-paid knowledge workers that have the flexibility to work from anywhere, and the favorable cost of borrowing with historically low interest rates," said Slater Anderson, Managing Director of Real Estate at LandVest.
"The prospects for the 2022 housing market still remain strong despite a stock market correction, global geo-political concerns, and the first Federal Reserve rate hikes since 2019. Buyers still far outnumber sellers across all our markets. We don't see that changing to a more balanced market until 2023, at the earliest."
QUISSETT HARBOR GEM
Woods Hole, MA | $22,000,000
COOPER HILL
East Dover, VT | $3,900,000

THE BEACH HOUSE
West Falmouth, MA | $14,500,000