I'm writing this from the cabin of Shada, securely tied up to my inner harbor float just off the Camden Yacht Club, on a beautiful, breezy, Sunday afternoon with the harbor buzzing with activity. Shada was launched mid-May as the winter shelters were being removed from the schooners and preparations for another summer season got underway.
Last week we went to Vinalhaven to finalize the sale of Stonecrop and to Islesboro to shoot drone images of the Dark Harbor House; it's great to be back out on Penobscot Bay again after a long winter. The weather this week feels like summer although when the wind blows off the water, you're reaching for a fleece and a windbreaker.
It seems like every year, especially in the spring, we get asked  "What's the best time to put my property on the market? Have I already missed the season?" It's a good question because most of our clients are based in various locales in the United States and Europe in real estate markets that have their own unique yearly cycles.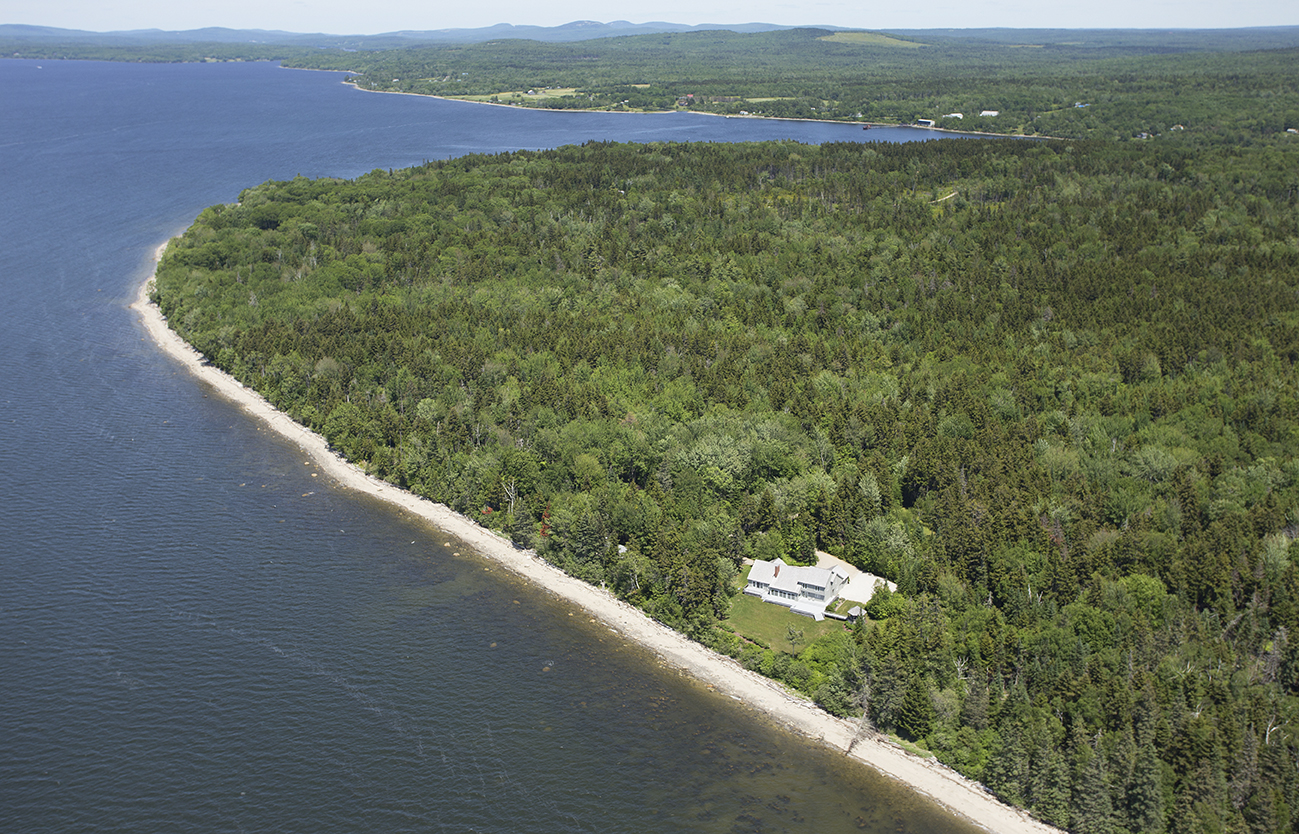 Here on the coast of Maine, there is a pattern to the second-home market. We begin to see activity in early March and April from buyers who are looking to close a deal so that they can use the property for the upcoming season. This activity slows way down as we get into May and June and everyone seems focused on graduations, anniversaries, weddings and preparing for summer.
Showing activity picks up again in July and August with most of our business being written in September, October and some in early November. It all comes to a halt when Thanksgiving arrives and stays quiet through Christmas and the last of the season's parties marked by the Super Bowl. As you can see from the accompanying images, we had an active early market and are looking forward to the summer with a great selection of inventory.
To place a property on the market and catch those looking in March and April, it's critical to have top photography ready to go. We encourage those thinking of placing their properties on the market early next year to consider getting professional images at the height of the season when the gardens are in bloom, the skies are blue, and there are boats in the water. It really doesn't turn green enough to shoot until the very end of May and the beginning of June; this allows for time to organize and place properties on the market for the July 4th weekend but not too much before that.
More boats. For several years we've been thinking about having a fast boat that was light and easy to launch and haul on a trailer. A boat that we could use to access properties out on Eggemoggin Reach or Muscongus Bay; properties close to the mainland or up in the rivers. We decided on a Lund Alaskan 18' and found one built in 1998 with a sound hull. We stripped it down to the aluminum structure and reconfigured it for our needs with all new decks, seats, console and systems and a 60 HP Yamaha four stroke. Many thanks to Don's Outboard in Lincolnville for all their work and to Alan Rees, for shaping all the marine plywood. She's in use and a great addition to our workforce.
All the best for a great summer season and please let us know if we can assist with your real estate questions.
| | | |
| --- | --- | --- |
| | | |
For more information on exceptional Maine coastal properties,
contact Terry Sortwell or Joe Sortwell in our Camden office.
Header image: Sherman's Point, Camden, Maine