Old houses fascinate me. Perhaps that's because I grew up in a new one. My parents were very fond of their small, suburban ranch house, bought in 1939. My mother, whose childhood home had been large and rambling, told me that it had been her dream to live in a modern house, all on one floor. My father, who had grown up in poverty, was just grateful to be able to own his own house, so he saw no point in moving elsewhere. He was totally uninterested in "upward mobility." As a young child, I liked the fact that we were the only people who had ever lived in our house. I felt quite sorry for my more unfortunate classmates who lived in "used" houses.
Still, by the age of eight or nine―influenced, as always, by my reading—I yearned for an old house. I hungered for nooks, crannies, alcoves, gables, eaves and hidden staircases. I ached for a house with history, secrets, mysteries, legends and scandals. I craved a capacious attic and a cavernous cellar. At a minimum, I would have liked a second floor, so I could make a sweeping entrance down the staircase to impress my Junior Prom date.
Since my marriage, I have been able to live my dream in six old Vermont houses. All, in a way, are sacred to me, not only because of the stage in our family life they represented, but also because of the work my husband and I invested in them.
The first house we actually owned was a new raised ranch in Essex Center. It doesn't count. Our first old house was in Danville, where my husband was transferred one year later. Until the Danville Congregational Church gratefully unloaded it on us, this ramshackle 1879 Victorian on the main street of town had always been the church parsonage. In fact, the deed had a codicil saying that should it ever cease to be the parsonage, a descendent of the original minister could claim ownership. Consequently, for the three years we lived there, we always dreaded a knock on the door from a stern-looking stranger in a frock coat. Meanwhile the current minister and his family were enjoying their maintenance-free ranch house in a new development on the edge of town.
Each of the ten rooms of our Danville house was in a pitiful state. The parsonage had been "maintained" in true Yankee style: at least five layers of crumbling wallpaper on every wall and countless layers of paint on all the cracked woodwork. The crowning touch was that many floors had been painted around the former rugs and furniture.
Nonetheless, the old parsonage fulfilled my requirements for a house with character. It had nooks and crannies galore, an enormous attic, a dreadful cellar, spicy secrets and a hint of scandal. For instance, as my husband was insulating the attic, he uncovered a curious find. Stashed between the inner and outer walls was a large cache of 19th century liquor and medicine bottles. Obviously, a small-town minister—or a minister's wife―had to be very discreet, even in the untamed Northeast Kingdom.
Admittedly, Danville was a difficult place to keep secrets. One evening, not long after we had moved in, the doorbell rang as we were steaming wallpaper off the living room walls. A woman introduced herself (she was the local state representative) and said that people were wondering why we had the windows covered. She scolded us, "How do you expect anyone to see what's going on, if you keep the shades drawn?"
Room by room, with no experience and little money, we renovated the house. Eventually, we were done and our home was quite livable, and not without a certain charm. Then my husband was transferred to Woodstock.
Just as it happened in our previous move from Essex Center, our worldly goods were transported from a house in perfect condition to an old wreck that, to put it kindly, "needed some work." Thus was established a pattern that we would happily continue for our next four moves—downward mobility.
But our last move, to Cascade Farm in Weston, was refreshingly different. For the first time, we became owners of a lovely old house, an 1834 colonial, which had already been renovated, and beautifully so.
Our enjoyment of it was further increased when the Weston Historical Society lent us a memoir by Wenona Lee Shattuck, who described three generations of her family's life on Cascade Farm, between 1851 and 1916. Her colorful anecdotes have enriched our own lives here immeasurably.
Just as for Wenona, the sounds of the rushing brook and tumbling waterfall lull us to sleep on summer nights.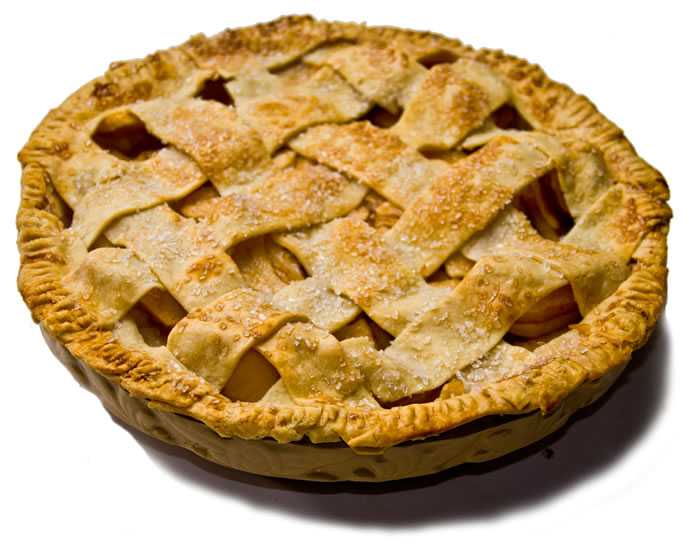 When baking an apple pie in the kitchen, we think of Wenona's mother, Carrie, who often made 10 pies a day from the hundreds of apple trees which still dot the farm.
"Pie was a comestible to be served at every meal, including breakfast… The November before Alida was born Mother made a hundred extra pies and froze them in the grain house during her convalescence from childbirth, when, she thought, she might not be up to all the usual cooking."
~Wenona Lee Shattuck, The Way It Was
Looking at the majestic maple trees which grace the lawns (see photo below), we think of Winona's father, Winfield Scott, and his brother, Parker, who planted them in the 1870s.
In Weston's historic museum on the green, the Farrar Mansur House, there is an evocative mural in the upstairs ballroom which portrays a dance which took place there in 1853. A numbered key lists the various townspeople who attended the gala event. Among the waltzing partners is an exuberant Andrew Jackson Shattuck, Wenona's grandfather, the first of the Shattucks to own this home. I feel like telling him that Cascade Farm has been in good hands through the many generations since, and that thanks to his granddaughter, life in the early years has been lovingly documented.
~ J.R.C
Editor's Note: Cascade Farm in Weston, Vermont is offered for sale with 63 acres. There are old variety apple trees, raspberry bushes and blueberry bushes to continue Carrie Shattuck's tradition of making pies, enjoyed just as much today as a hundred and fifty years before.