SOUTHBOROUGH, MA – Members of the LandVest team were thrilled to return to St. Mark's School Career Day on March 6 to help encourage and inspire the next generation of business professionals.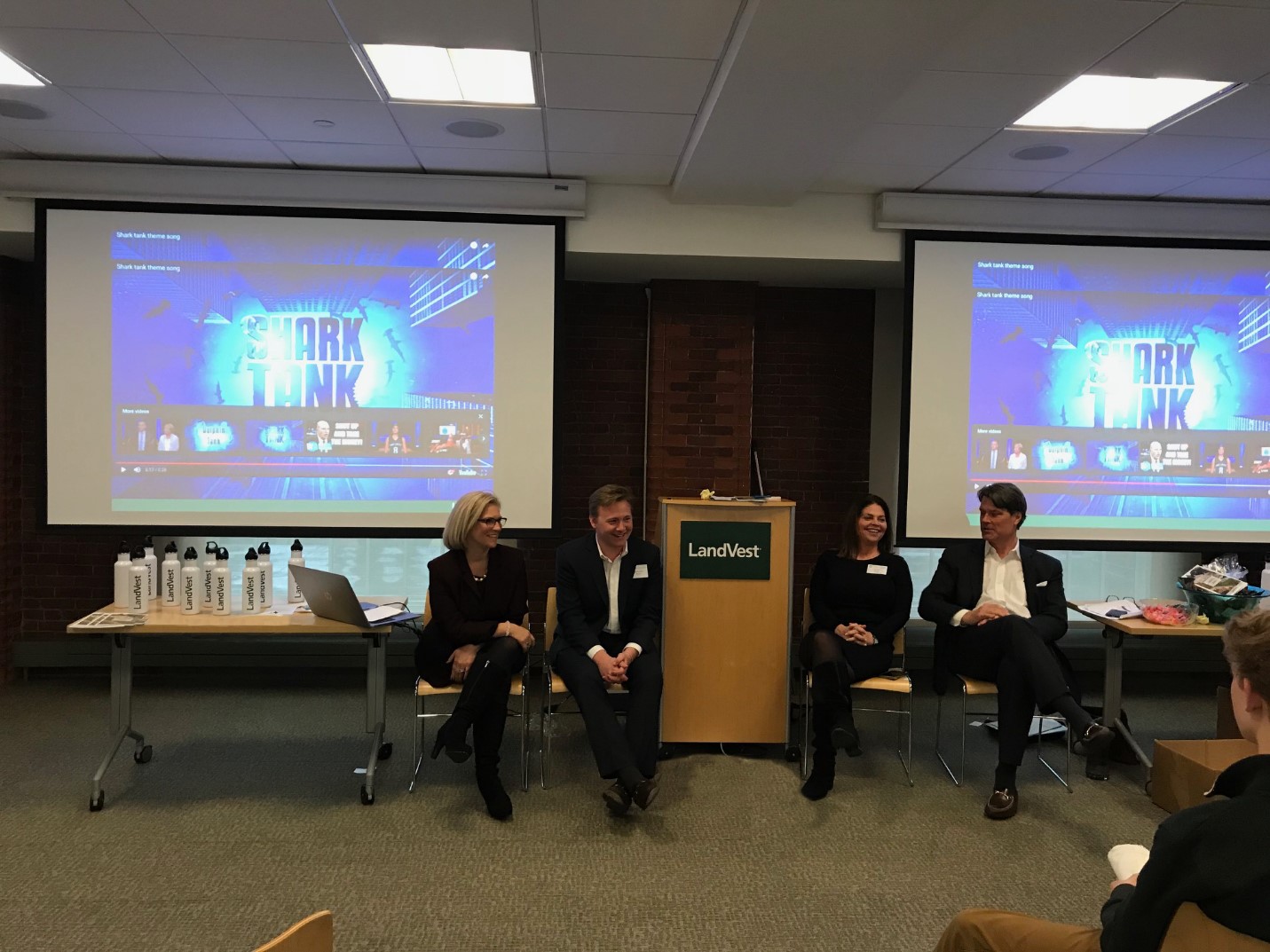 This year's program included a mock version of the hit T.V. show "Shark Tank," where inventors and entrepreneurs pitch their products to potential investors. St. Mark's students tried their hands at making their own pitches to the LandVest volunteers acting as "sharks" and received feedback on their marketing and sales techniques.
Lanse Robb, principal at LandVest and a St. Mark's alumnus, presented some of his own sales tips that have helped him become the No. 1 luxury real estate broker on the North Shore, such as knowing your product, presenting it versus "selling" it, and being a proactive problem-solver when addressing buyer hesitations.
St. Mark's, a pioneer of prep-school career days, hosts these annual events to help students apply their academic interests to real-world career opportunities so they may better shape the paths forward to their goals.
LandVest is proud to continue its contributions to this incredible program and appreciates the opportunity to help St. Mark's build paths of success for its students.
---
For additional information contact Lanse Robb at 978-590-0056 or lrobb@landvest.com