People Tend to Be Older and Wealthier
Who would have thought that little Vermont would beat out the Sunbelt and the Mountain and Pacific states for a share of inbound moves? While the overall trend is a move West, Vermont had the highest percentage of inbound migration in the country in 2017.
Over two-thirds of the movers in Vermont were inbound, contrasting with Illinois where nearly the same percentage moved out, reports United Van Lines' 41st Annual National Movers Study, which tracks customers' state-to-state migration patterns.
Over the last four years, Vermont has benefited from inbound migration. People relocating to Vermont tend to be older and wealthier. They are moving to be closer to family, a job opportunity, retirement, a healthier lifestyle and/or for better health. Nearly three-quarters of the new Vermont residents are 45 years old and up and have an annual income over $100,000.
LandVest had a banner year: Sales of Vermont luxury real estate surged in 2017 (source:MLS). The greatest number of Vermont sales in properties over $1 million was in the *Woodstock area. Story Jenks was the leading broker for sales over $2 million in Woodstock and Vermont, and Chris Lang recorded the highest sale in Woodstock. There were 23 properties that sold for $1 million and up in the greater Woodstock area, more than double the average number from the prior 5 years. The properties that sold were largely iconic country properties, many of them built in the 1800s such as Glenmorgan and Fieldstone below.
Contemporary homes such as Pomstockchee and Hammond Hill are also in demand.
THINKING ABOUT MOVING TO VERMONT?
Here is a limited selection of properties available in 2018: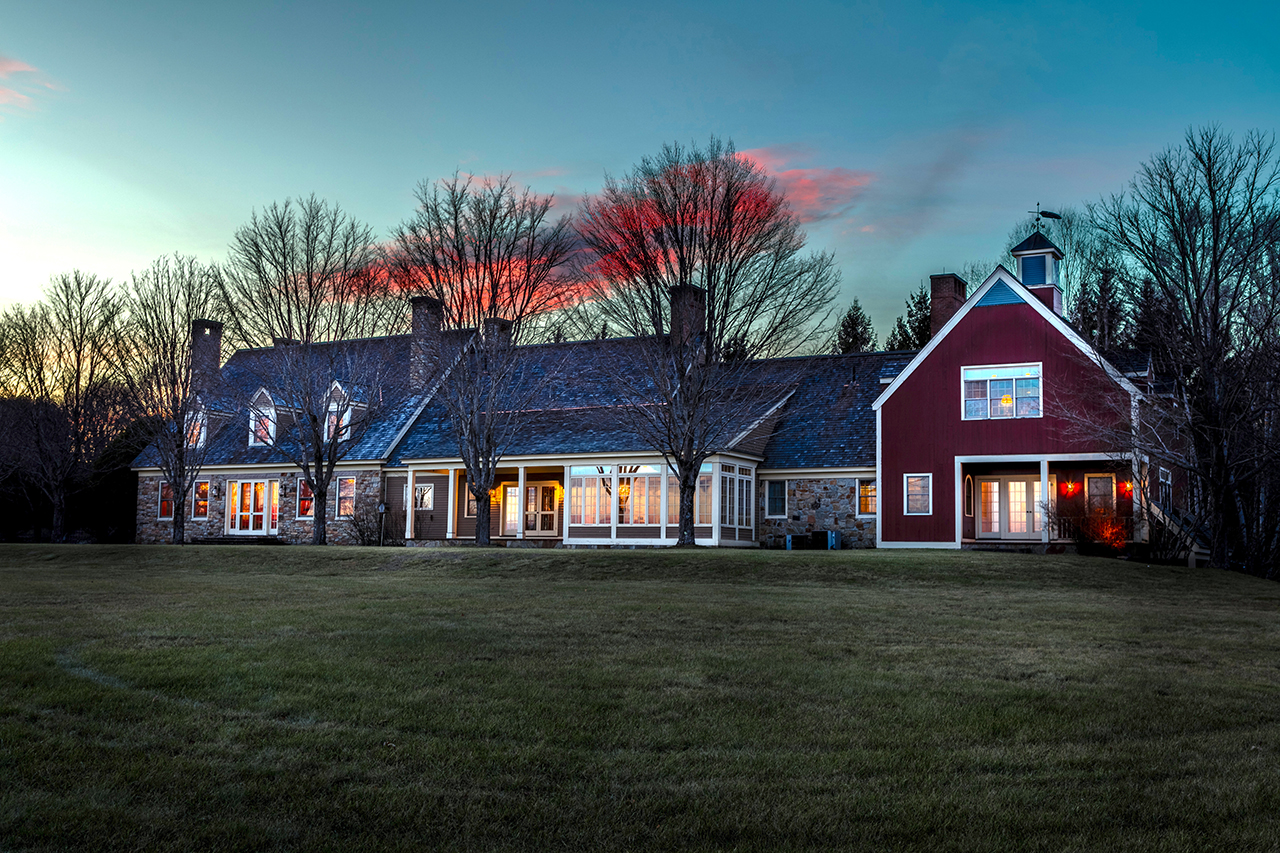 ---
If you are looking to move to Vermont, we hope you will reach out to LandVest and our team. For more information about the properties above, contact Story, Ruth, Chris, Wade or Dia.
2018 marks LandVest's 50th year. Since 1968, LandVest's roots have been in advising New England families, whose assets have ranged from a house in town, to a country estate, to a portfolio of timberland.
*Greater Woodstock includes the towns of Woodstock, Barnard, Pomfret, Bridgewater, Hartland, Reading and West Windsor.