It is hard to believe it has been ten years since an out-of-control mortgage and real estate market precipitated the great financial meltdown. Since 2008, the high-end market in the Midcoast has been soft, characterized by a lack of demand for properties over $1,000,000. In contrast, the greater Portland and Southern Maine market has roared back to life, especially over the past several years.
Statewide, in 2017, there were a record-breaking 226 sales for properties above $1,000,000 with 35 sales pending to close in 2018. Previously, the best years were: 2005 – 195 sales, 2006 – 194 sales, 2007 – 195 sales. In the Midcoast (Boothbay to Blue Hill), there were 36 sales over $1,000,000 with seven sales pending. The best previous year was 2006 with 47 sales, so the Midcoast market is recovering, albeit not at the pace of southern Maine.*
While it has become clear that the appeal of the greater Portland area is driven by ease of access, a thriving art scene and top-quality restaurants, I believe that we are also witnessing the accelerating inclusion of the city into the greater Boston to Washington megalopolis. We are seeing evidence of this trend with approximately 40% of the sales above $1,000,000 being primary home sales. Here in the Midcoast, sales in this range are almost exclusively second and third homes.
The invigoration of the southern Maine market is positive and beneficial for the Midcoast in two ways. One, the modern inviting image portrayed in the regional and national press is bringing new interest and qualified buyers to Maine. Second, as real estate prices rise and inventory shrinks to our south, more buyers are looking a bit further afield and realizing that the Midcoast region also offers quality year-round communities, great real estate values, expanding locally-sourced dining options, as well as dynamic yachting and boatbuilding traditions. This trend bodes well for 2018 and beyond.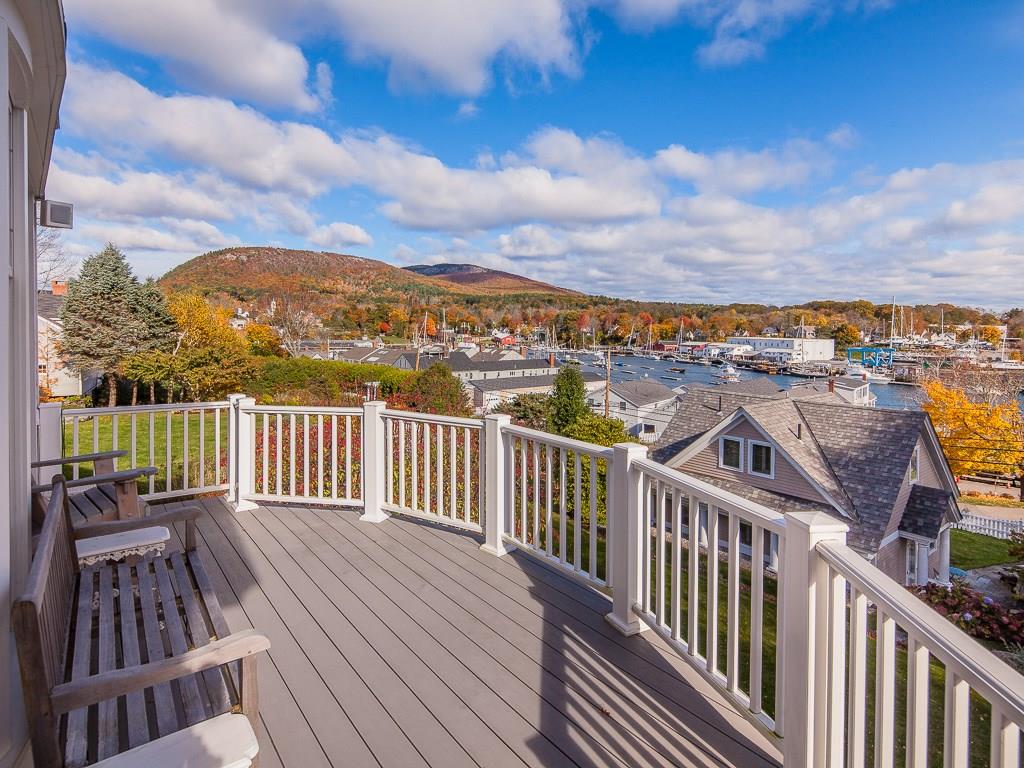 LandVest was founded in 1968 and this year marks our 50th anniversary. Representing three distinct areas of expertise– Real Estate Brokerage, Real Estate Consulting, Timberland Sales and Management – we all work together to solve complex real estate problems with in-depth knowledge born from years of experience. Over the past 50 years, we have grown and now work across the country with brokerage offices covering New England and the Adirondacks, and timberland and consulting offices from California to Georgia to Maine. An employee-owned company, we take great pride in the high quality of our work and our sound reputation.
In Maine, we are extremely proud that statewide, LandVest brokers are five of the top six brokers for sales of properties over $1,000,000. Together we have accounted for over one billion dollars in sales representing over 400 transactions as recorded in the statewide MLS. The LandVest Maine offices work together to cover Maine from Portland to Northeast Harbor and beyond, bringing our expertise and resources to assist sellers and buyers of unique quality properties.
In Camden we are pleased to welcome Marisa Pickford who has joined our office as a Project Manager. Marisa has many years of experience in the luxury retail market and is very excited to bring a fresh perspective to the LandVest team. Originally from Philadelphia, she currently lives in Lincolnville with her family.
We look forward to hearing from you if we can be of assistance.
For more information on exceptional Maine coastal properties,
contact Terry Sortwell or Joe Sortwell in our Camden office.
*Numbers according to statewide MLS database
**East Bay, Islesboro, please click here – price upon request