When it comes to local flavor, New Englanders have the luxury of seemingly endless options. From craft brewers to cheese artisans and chocolate makers, we have it all. In this blog series we put a spotlight on some of our favorites.
We are focusing on craft chocolate makers again since there are so many outstanding ones in New England. Everyone has a sweet tooth, and sometimes you have to treat it. Luckily, there are some wonderful craft chocolate makers in New England that happen to be near some of LandVest's favorite properties.
Wilmington, NY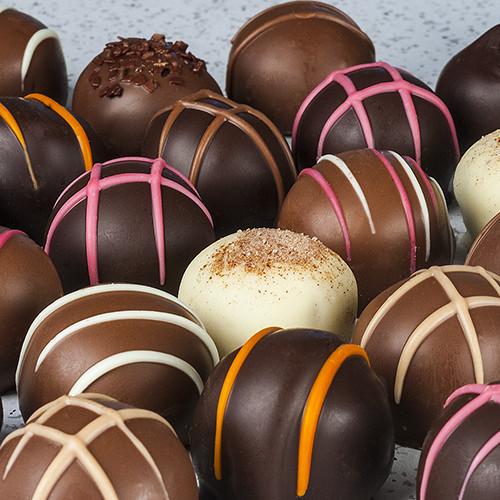 Adirondack Chocolates has been crafting artisanal chocolates since 1977 and, 39 years later, is still the preferred choice for chocolate lovers in the Adirondacks and beyond.
Love it?  Live Nearby!
Burlington, VT

Lake Champlain Chocolates' focus is on sourcing local and global ingredients and they have earned the Fair for Life Social & Fair Trade Certification. They also offer free factory tours!
Love it?  Live Nearby!
Gloucester , MA


Nichols Candies, a Gloucester tradition since 1932, specializes in home-made chocolates and confections.
Love it?  Live Nearby!
Freeport and Brunswick, Maine

Wilbur's of Maine Chocolate Confections crafts chocolate with Maine in mind. From their chocolate-covered Maine blueberries, to their Maine Mud (chocolate fudge sauce), to their chocolates shaped like lighthouses, this chocolate factory crafts chocolate that attracts tourists and makes Mainers proud. In fact, Wilbur's of Maine has won the Down East Magazine's Reader's Choice Poll for Maine's Best Chocolate and Best Candy Shop in the state from 2010—2016.
Love it?  Live Nearby!
Peterborough, NH
Vicuna Chocolate is one of New England's only bean-to-bar chocolate makers. Not only is the chocolate great, but the story behind it is the true American Dream. After perfecting her own chocolate recipe, Neely Cohen, a graduate of the Natural Gourmet Institute opened Vicuna Chocolate in 2014. She then sold the business to two 17-year-old entrepreneurs from Peterborough and Hancock, who together with their family operate this thriving chocolate shop and café.
Love it?  Live Nearby!
Hanover, NH

My Brigadeiro makes handcrafted chocolates specializing in brigadeiros (bree-gah-day-ros), luscious, handcrafted chocolate truffle balls consisting of primarily local ingredients from local farms of Vermont and New Hampshire. Visit the flagship store at 44 South Main Street in Hanover, home of Dartmouth College or shop online to ship anywhere in the U.S.
Love it?  Live Nearby!
---
For more information about the listings featured in this blog, or other LandVest listings, call our Boston office,  (617) 723-1800.