Have you ever wondered what it would be like to live in one of LandVest's properties?
We invite our owners to tell us a bit about their experience, what they love about their homes and what makes their property special. The owners of Burnt Mountain at Jay Peak share their story and what they love about this lovely Montgomery, Vermont mountain retreat.
How did you come about owning this property, and when?
Our son was living and working in Montgomery after graduating from UVM. He found the property in 1997 and we purchased it in 1998 as a vacation getaway. Having skied at Jay Peak during our college years, we were familiar with the area.
What are some of the reasons why you were attracted to the property and its location?
Our checklist included a property that was close to town and to a mountain resort with total privacy and multitudes of opportunities for outdoor recreation. We were attracted to Montgomery because of its proximity to Jay Peak and its nice, friendly and welcoming community.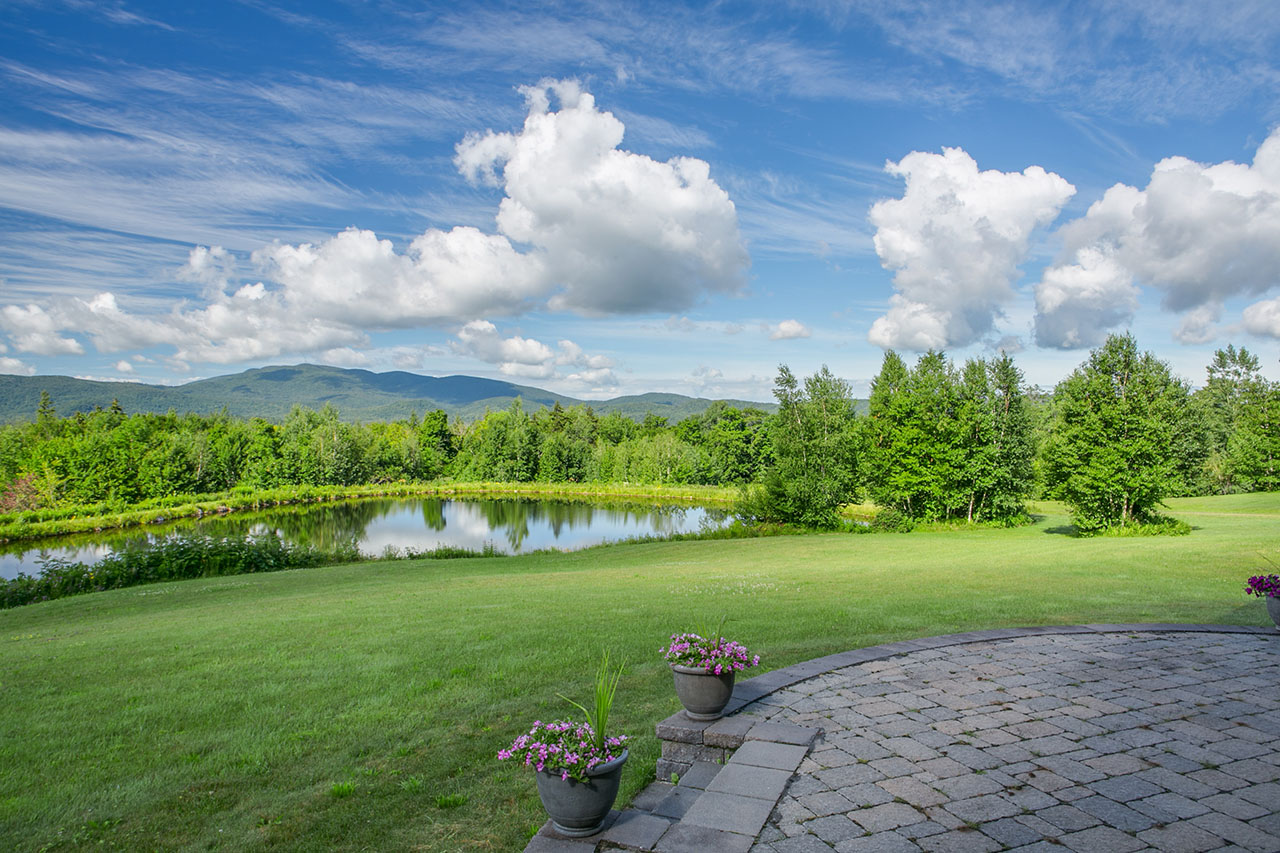 Jay Peak yields the greatest snowfall of any ski area in the east and has the best glade and woods skiing.
The championship 18-hole golf course was also an attraction. Hazen's Notch Association is contiguous with our land and affords 62 km of groomed cross-country skiing, snowshoeing and hiking. Challenging back woods skiing, deer, moose and grouse hunting and brook trout fishing are all things we love to do and this property allowed us to enjoy those activities.
Did you make any significant improvements?
Besides building our beautiful home, over the years we have cleared trails for hiking/skiing, dug two ponds and stocked them with trout, and worked to maintain a healthy forest. We also added 20 acres of land for a total of 230 acres.
How did you decide on the specific building style of your home?
We chose to build a custom-made, Douglas fir timber frame home as we had always admired the beauty of the posts and beams (4 coats of polyurethane with light sanding in between) and the open concept for family gatherings and entertaining, which we planned to do a lot of.
What are your two favorite rooms in the house?
The Great Room with the 26' granite fireplace and the incredible views of the Cold Hollow Mountains. It's especially nice when it's snowing outside.
The wine cellar is also one of our favorite spaces with shelving able to accommodate 1500 bottles.
What are the top 5 things you love about this property?
The absolute privacy and solitude
The cozy, warm feeling of the house and cabin
The sunsets, especially at peak foliage, are second to none
The smell of the fresh air
The proximity to fabulous skiing & recreation at Jay Peak: golf, skate, ski, hike, snowshoe, and of course, the waterpark for the grandchildren. Plans are underway for a bowling alley, theater and climbing wall.
 – D.B.B.
---
For more information on Burnt Mountain at Jay Peak, click here. To learn more about luxury real estate in the Northern Vermont area, or to see more of our listings, visit our Burlington office page or contact Wade Weathers or Averill Cook.