The Woodstock region of Vermont is a signature New England rural landscape, where small farms dot rolling meadows, clear brooks run by old mills, and wood floors creak in quiet general stores. Woodstock's natural beauty and long tenure as a destination retreat combine to make this area a target for equestrians from around the country and around the world.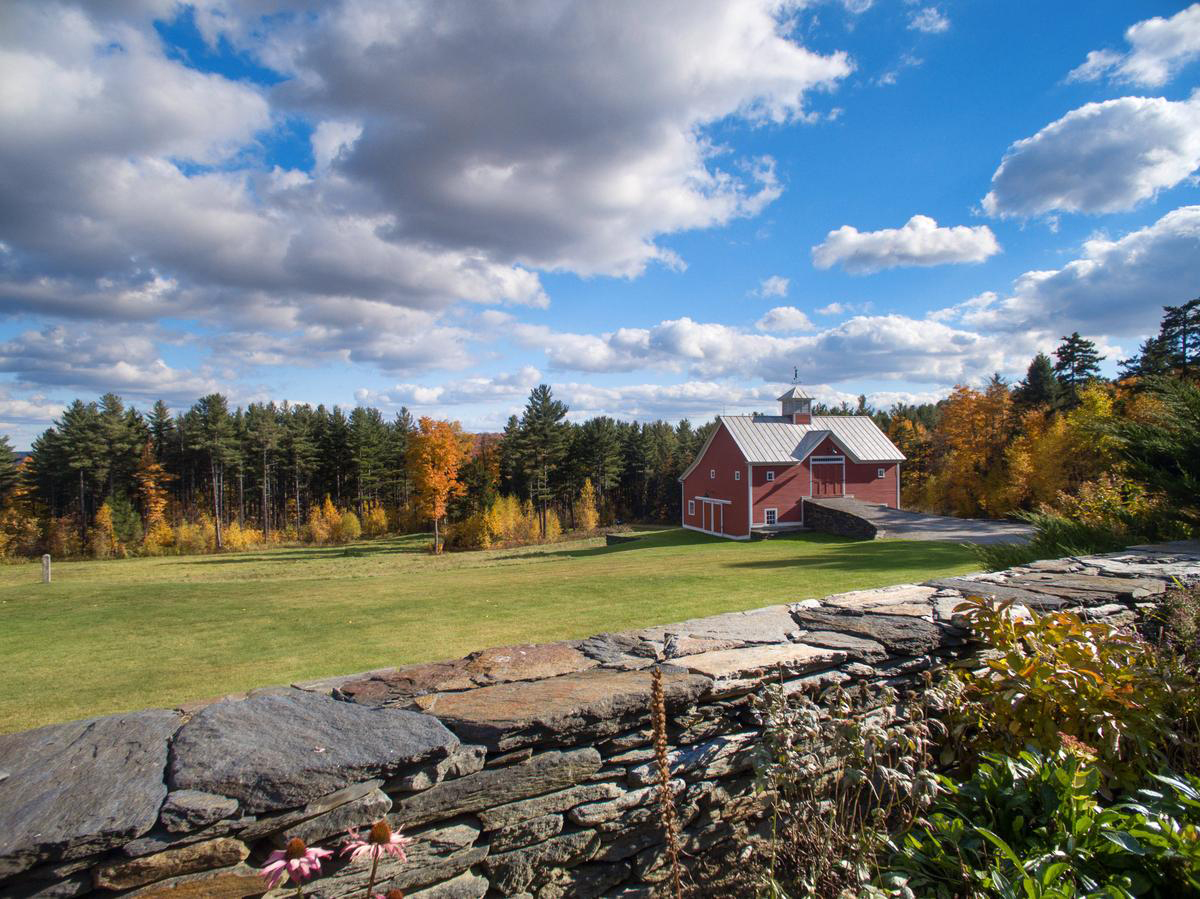 Woodstock area real estate is characterized by large land holdings with charming Vermont farmhouses, historic homes, old hill farms, horse farm properties and country estates. The small back country dirt roads lead you to beautiful hidden meadows and views of the green Vermont countryside.
Equestrians, mountain bikers, snowmobilers, skiers and hikers appreciate the vast networks of trails and ancient roads in the area, supported by the Appalachian Trail, VAST (Vermont Association of Snow Travelers), local towns, and by the nationally-known Green Mountain Horse Association, the irresistible magnetic pull for generations of horse people. GMHA's trail network links a vibrant community of horse people and country enthusiasts who revel in exploring the countryside, a welcoming atmosphere, and a gorgeous landscape substantially preserved by families who have cherished this bucolic countryside. (Of course, make sure you have permission to use any trail.) While visiting GMHA, stop in at the South Woodstock Country Store to catch up on the news, have a bowl of soup and pick up some sundries. Or stop in at the Kedron Valley Inn next door where the porch is a prime perch on summer evenings.
Repeatedly voted the "most charming in America", Woodstock village is surprisingly sophisticated with great shopping (like Elevation Clothing, a favorite), and you will find anything from casual, farm-to-table fare (Worthy Kitchen) to fine dining (Woodstock Inn), as well as the Woodstock Farmer's Market, the social hub and source for great locally grown food and produce. Woodstock has been a retreat destination since the 19th century when the Rockefellers began acquiring and stewarding land adjacent to the village, now conserved and open to the public as the Marsh-Billings-Rockefeller National Historic Site.
Woodstock | $6,900,000


This exceptional property is an equestrian's delight. Set on 468 acres in a private valley, Birch Tree Farm offers a 5-bedroom, 4-bath, lodge-style main residence with infinity pool and beautiful views, a three-level bank barn, nine fenced pastures, run-in sheds and miles of carriage trails connecting to the GMHA networks.
West Windsor | $2,900,000


Located in the heart of equestrian country in an area of substantial homes with access to an extensive trail system leading to the world-class Green Mountain Horse Association. Privately sited on 53.21 acres, the two-story Cape Farmhouse c1990 offers 8,200 ± sq. ft. of luxury living space with panoramic views.
South Woodstock | $3,900,000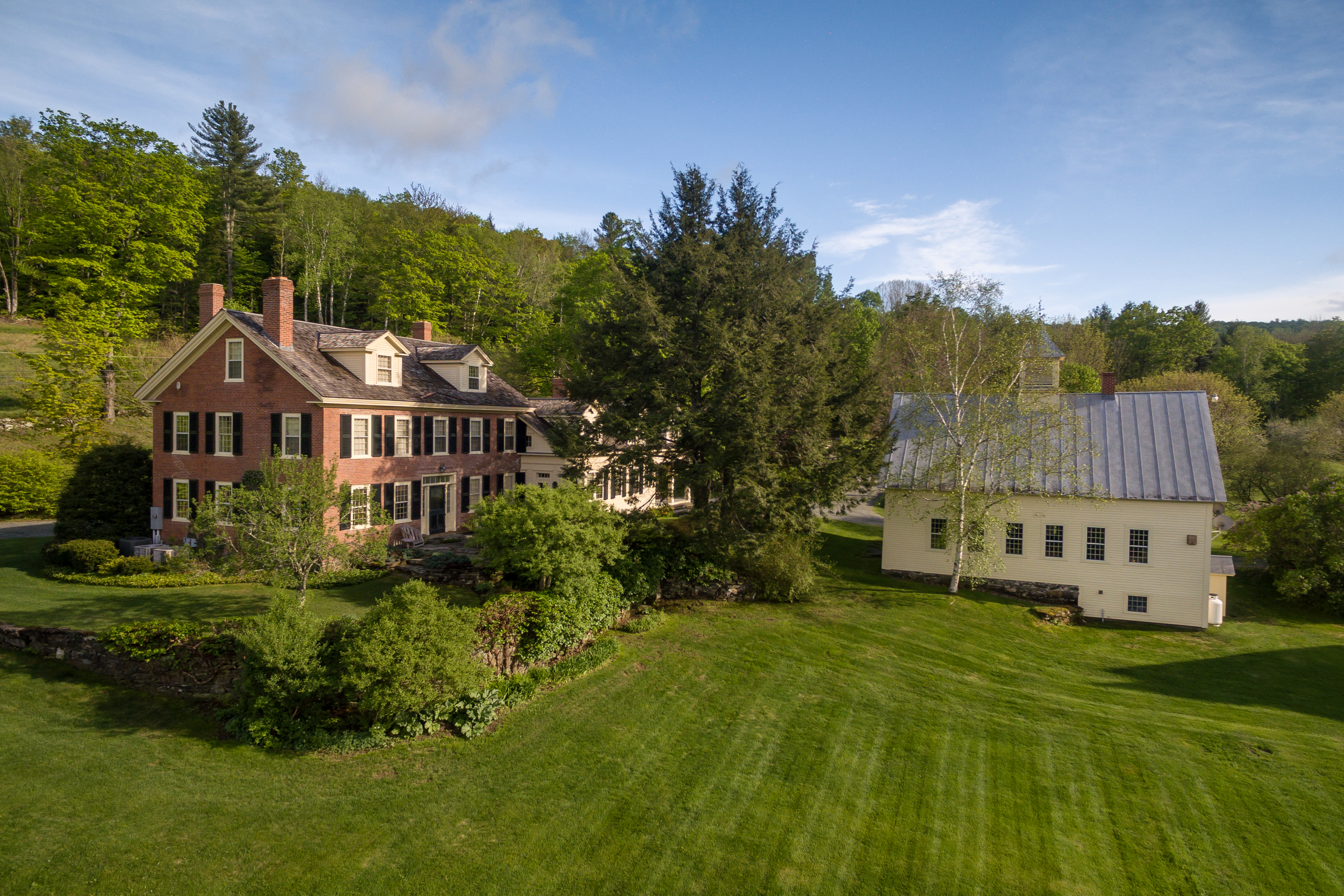 This iconic early 19th-century turn-key estate is located in the heart of the GMHA trail network on 75+/- acres in a premier area of South Woodstock. The elegant 5-bedroom 1835 Brick Federal residence is surrounded by lush gardens, a 2-bedroom carriage house, an antique bank barn, 3-car garage, cottage and 1-acre swimming pond. And it is walking distance to the South Woodstock Store.
South Woodstock | $2,450,000

Fieldstone is the quintessential Vermont country property. Privately sited on 137 acres with three cascading ponds and views over meadows to distant hills, the property consists of a c1810 renovated stone Cape combining period details with updated finishes, and a 3-bedroom guesthouse connected to a 6-stall stable and 3-bay garage. An excellent South Woodstock location, with connections to miles of trails surrounding GMHA.
Woodstock | $3,750,000


Havenwood's hilltop location on 119.6 acres is conveniently located between Woodstock and South Woodstock in a private setting with open lawn and meadows. A wonderful family retreat, the impeccably renovated main house is intimate yet can accommodate a crowd with 5 bedrooms, an open kitchen/family area around a big fireplace, game room, three-season porch and multiple outdoor terraces. There is also a guest house/barn with views of the valley from the porch, pond and trails.
Hartford | $1,250,000


Featured on the cover of Vermont Life's 2007 Vermont Seasons Calendar, Jericho Brook Farm is a rare and exceptionally beautiful property. Located on 43.6 acres, the property includes a fully-restored c1790 4-bedroom farmhouse with wide views and a magnificent red gambrel barn.
West Windsor | $895,000


Auger Hole has superb horse potential with open, gentle meadows and easy access to the GMHA trail network. The 36.5+/- acre property is set at the end of a gravel road and includes an updated c1815 stone cottage with terraced gardens leading to a swimming pond and open views with a southern exposure.
---
Check out some of the great properties we have on offer in Woodstock's horse country, follow the latest news in our blog at LandVest.com/blog or give us a call for the inside scoop.