An Insider's Guide to Great Vermont Real Estate for Sale
On our last tour, we visited some terrific South Woodstock properties.
Today we continue our tour starting at the Green Mountain Horse Association, the epicenter for Northern New England Horse sports.  LandVest is proud to be a GMHA Grand Champion sponsor and support this great organization.  GMHA has brought smiles to so many faces, from little kids on their first pony to grizzled veterans of the 100-mile rides. From working with landowners to keeping the beloved trails open, to providing top-flight competition, GMHA is the heart of the South Woodstock community.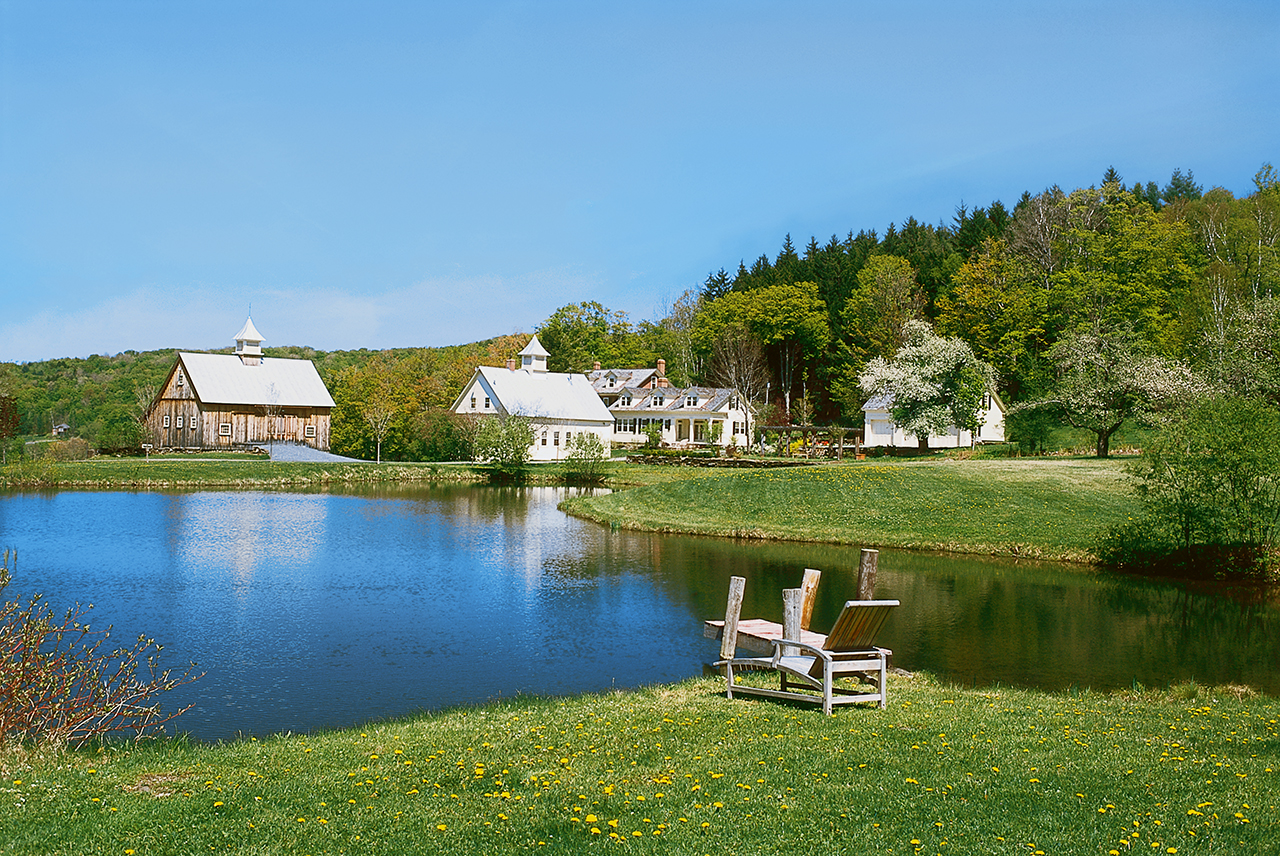 Just up the hill from GMHA we find the best possible place to host a competitor's party.  Glenmorgan is serene and elegant, from the distinguished brick farmhouse to the big party barn and carriage house, swimming pond and valley and mountain views. Read our Ask the Seller blog to see what drew the owners of Glenmorgan to this property.
Up a bit further from Glenmorgan is a contemporary hilltop retreat called Heminway Hill.  Perfect for a weekend or vacation house because it is "plug and play".  It's super simple to maintain, but roomy enough for a crowd.  This four-bedroom contemporary has amazing views on one of the highest points in the area.  A super little horse barn, paddocks, extra garages, and outbuildings make this a ready-to-go property for someone who's dreamed of an easy Vermont retreat.  Read our Ask the Seller blog about Heminway Hill.
On the way back down the hill, stop at the Kedron Valley Inn.  Grab a table on the wide covered porch, sip something cool, have a bite to eat and watch the world go by.
Up the hill above the Kedron back toward Woodstock village, is Maplecrest Farm.  It enjoys an end-of-the-road location with gorgeous views of Killington and the Green Mountains with connections to the GMHA trail network. This four-bedroom home with its towering windows overlooks an open meadow and captures amazing sunsets. Two guest cottages, organic gardens, and a maple sugar operation make this an ideal private retreat to relax and enjoy with friends and family.
On the way back to town, grab some fresh prepared foods and flowers from the Woodstock Farmer's Market.  See if you can get by the register without picking up some of the baked goods, cheeses or chocolates on the way.
For more insider tips on the Woodstock, Vermont area or information on any of our listings, please get in touch with Ruth, Chris or Story.
Visit our Woodstock page for more information on the community and other great Woodstock, Vermont real estate for sale, from lovely country houses to farms and forestland for sale in Bridgewater, Hartland, West Windsor, Barnard, Pomfret, South Woodstock and Woodstock.