The Trustees of Reservations, (TTOR) preserve, for public use and enjoyment, properties of exceptional scenic, historic, and ecological value.
Aerial of Pegan Hill, a 40 acre LandVest listing in Dover and Natick that was purchased by The Trustees and the Dover Land Conservation Trust.
Charles Eliot founded The Trustees in 1891. He understood that the industrial revolution was dramatically improving standards of living, but at great cost to the natural environment. He valued the land not just for its own sake, but for its power to refresh and renew the body, the mind, and the spirit.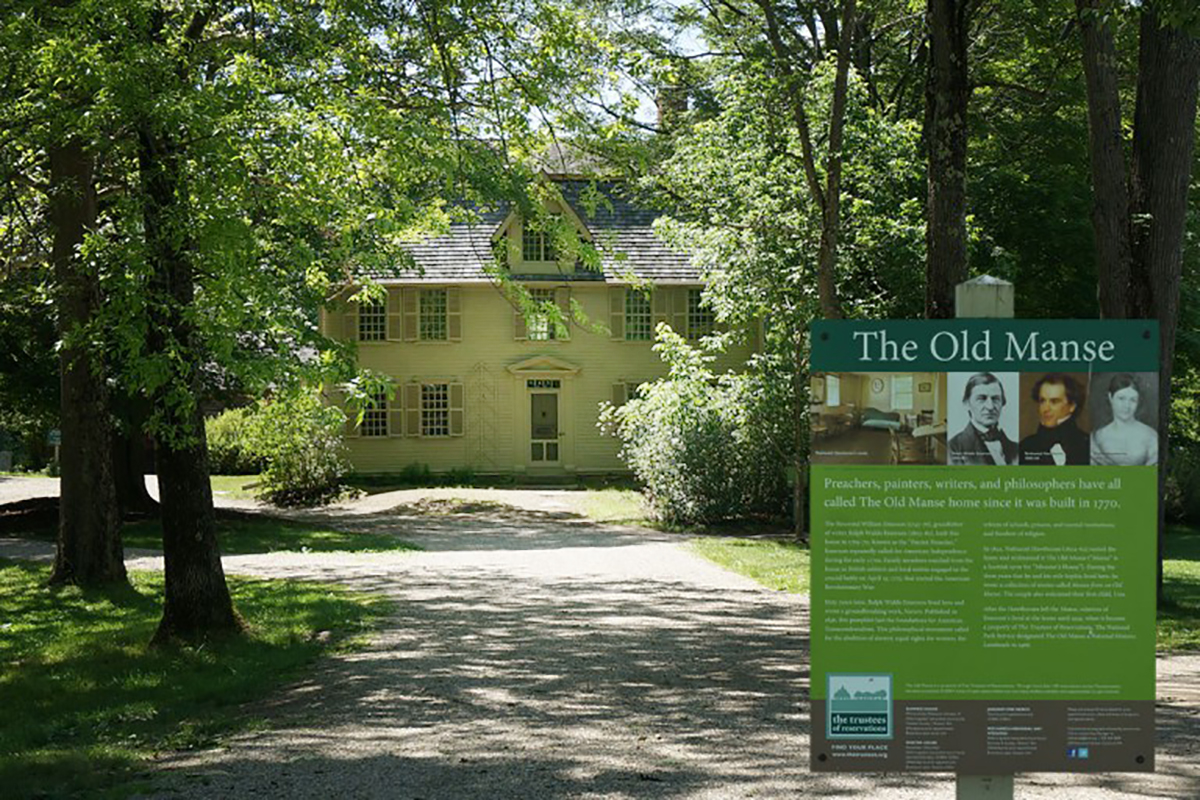 The Old Manse in Concord
Today they manage more than 100 special properties on almost 25,000 acres throughout Massachusetts.
LandVest has been a longstanding supporter of The Trustees with several of our founders serving as Corporate Trustees. We encourage you to visit their properties and support their vital mission.
We have been honored to work for and with the Trustees and landowners on the design and implementation of conservation projects and to market important conserved properties.  LandVest is pleased to offer landowners and potential buyers access to our deep understanding of conservation planning, and the challenges and opportunities posed by ownership of conserved land.  With so many important properties protected with easements, LandVest's expertise has been critical in their successful marketing.
From the Cape and Islands to the Berkshires, LandVest works with owners of special properties to understand value, to preserve through conservation easements and sales, and to find the next generations of stewards. We also work with buyers to help them find that special place for their future generations.
Check out some select listings below that are next to conservation land or protected with a TTOR easement.

For more information about these and other LandVest listings, contact our Boston office, 617-723-1800, and subscribe to our blog for interesting stories and news about the market for special properties.