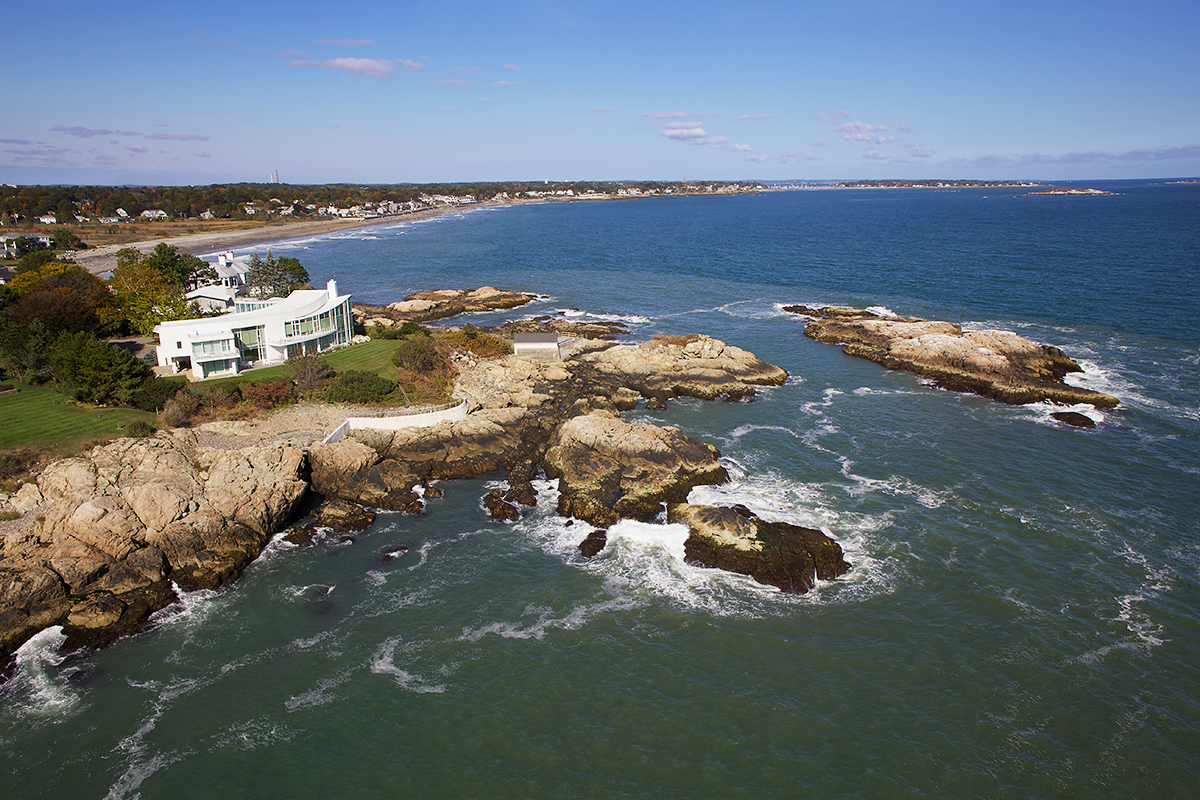 WCVB Channel 5 in Boston fittingly selected Lanse Robb's jaw-dropping oceanfront listing in Swampscott, MA for a recent episode entitled "Eye Candy."  45 Little's Point is a perfect choice, a cross between sophisticated and cool.
"We are looking for properties that are truly outstanding and visually stunning–eye candy," said Chronicle's producer Sangita Chandra.  The property was selected for its clean white lines, soaring ceilings, Portuguese limestone flooring, light-infused, art-loving rooms and panoramic floor-to-ceiling ocean views.  It is the kind of place where you might easily lose track of time, entranced by the unpredictable, ever-changing Sea World cast and oceanographic backdrop.
The site that was first built upon by successful architect Arthur Little in 1882 is now occupied by a "modern marvel" designed by the award-winning architecture firm Schwartz/Silver. The quick facts boast 8,023 square feet, five bedrooms and seven bathrooms on a private lot of 1.4 acres.  There is a private path that winds around to a boathouse for the exclusive use of the members of the Little's Point Association.  Philips Beach is 2/10ths of a mile away, and Eisman's Beach is just a mile away.
We thank the crew at Chronicle (Sangita Chandra, Judi Guild, Ellen Boyce, Shayna Seymour and  Anthony Everett) for  choosing 45 Little's Point. They did an exceptional job of producing this really great program (of course we want you to take a look at Lanse Robb's listing, but check out that new Rolls Royce, also featured in the show!

Click here to view the "Eye Candy" episode: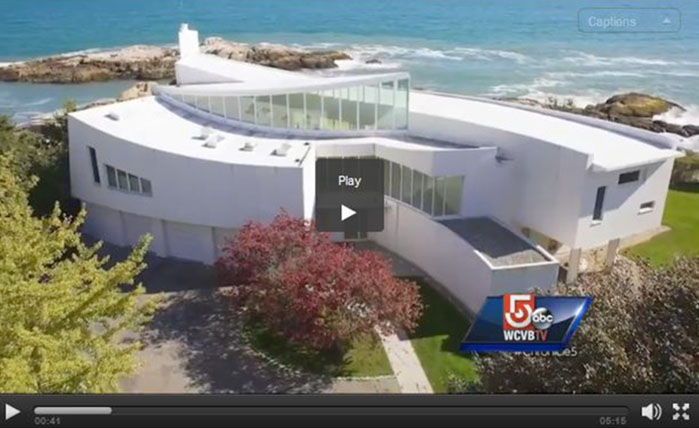 Click here our video on 45 Little's Point:


---
For more about 45 Little's Point or assistance with buying or selling property on the North Shore
contact Lanse Robb, lrobb@landvest.com.