This blog is brought to you by Ruth Kennedy Sudduth, Director of LandVest's Residential Brokerage Division.
A not-so-guilty pleasure of working at LandVest is getting to spend time in some really beautiful places.
I recently mixed work with vacation in Maine. Happy to flee the steaming city, we mixed days of flannel shirts and sweaters with days when we were happy to be swimming in the lake.
Camden, Maine is a favorite spot, combining low-key sophistication with the gorgeous topography of island-dotted Penobscot Bay, coastal mountains, big clear lakes and old farms. In town the restaurants along the harbor buzz, the sails of the big schooners fill the horizon, and there are good bookstores, independent films on Wednesday nights at the Camden International Film Festival, and chamber music at Bay Chamber.
The locavore food scene is in full swing, with farm stands heaped with strawberries, mixed greens, and veggies. Blueberries are in season at the farms and on the trails (like Bald Mountain Preserve of the Coastal Mountains Land Trust – a terrific short hike with huge views of the Penobscot Bay). It was a "Blueberries for Sal" day (minus the bears), with a lot of eating while walking.
Terry Sortwell, who directs our mid-coast operations, took us out on his work boat, Shada, to photograph some listings and to get a sense of the breadth of the Penobscot Bay offerings.
Our first stop was on Islesboro, a scene right out of Robert McCloskey, with lobster boats doing serious business while shoals of kids in 420's race around the harbor. We tied up the boat and walked to Northeast Point, which set a high bar for the day: an entire peninsula, well-elevated above the bay, long dock into a protected bay, hushed trails through pine woods filled with warblers, open meadows, a crescent beach, and any number of beautiful spots to potentially build in addition to the simple and sophisticated restored main house. I especially liked "Cottie" the guest/bunk cottage.
Back on the boat, we ran up the bay to Castine, photographing Black Duck Estate and dipped back down into Castine Harbor. Maneuvering our way through the forest of masts, up into the head of the harbor to photograph Riverhouse Road.
Running back down to Camden on the East side of the bay, we passed along the dramatic 19th century estates lining the bluffs along Islesboro, and turned into Dark Harbor just as the fleet of Dark Harbor 20's were sailing downwind with their spinnakers flying and a big red-sailed Camden schooner passed by. "Cue sailboats," a great scene.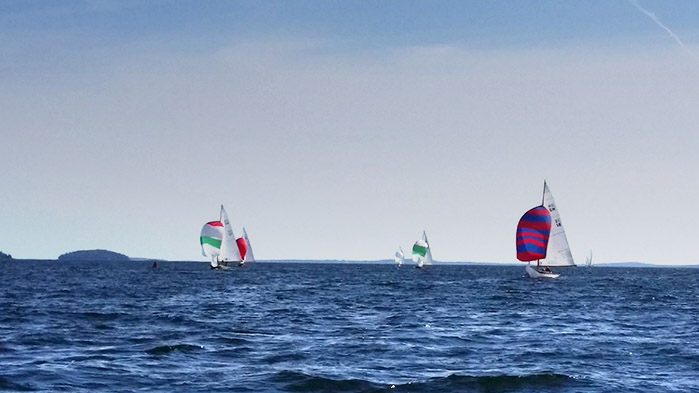 Dinner at a terrific Bayfront restaurant was a delight, but the best was dinner at the cottage with lobsters Joe Sortwell picked up from a fisherman buddy, local mixed greens, and strawberries.
MidCoast Maine is a gem. The values are fantastic as well. While greater Portland and Mount Desert's markets have steamed ahead, there are amazing deals to be had along the midcoast such as: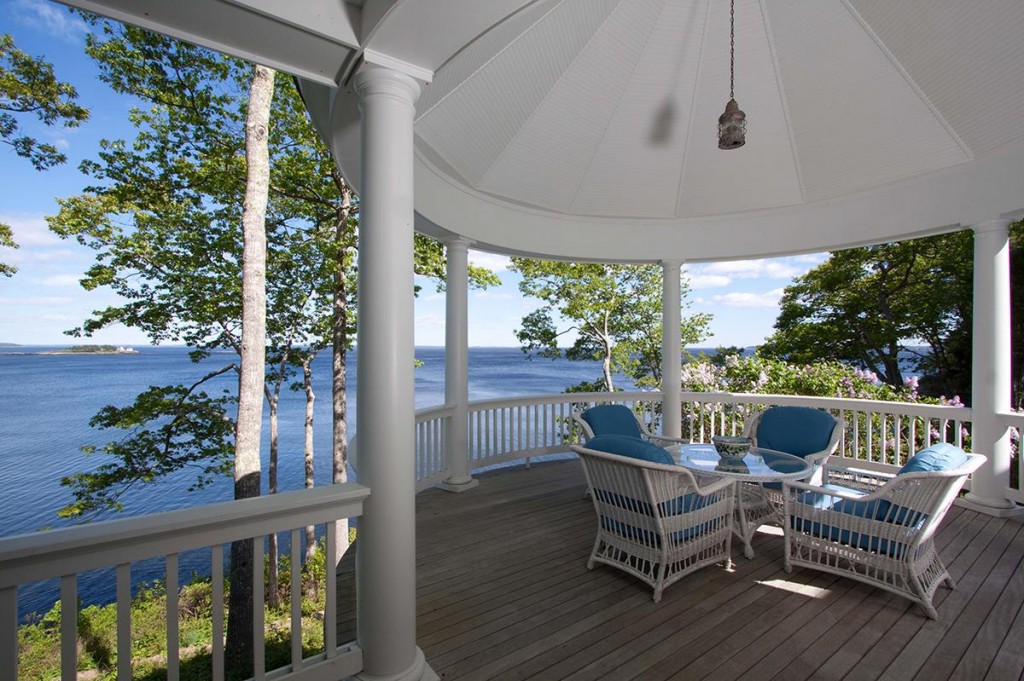 ---
Wildwood Lane, Rockport, ME


---
Sherman's Point, Camden, ME


---
Undercliff Cottage, Camden, ME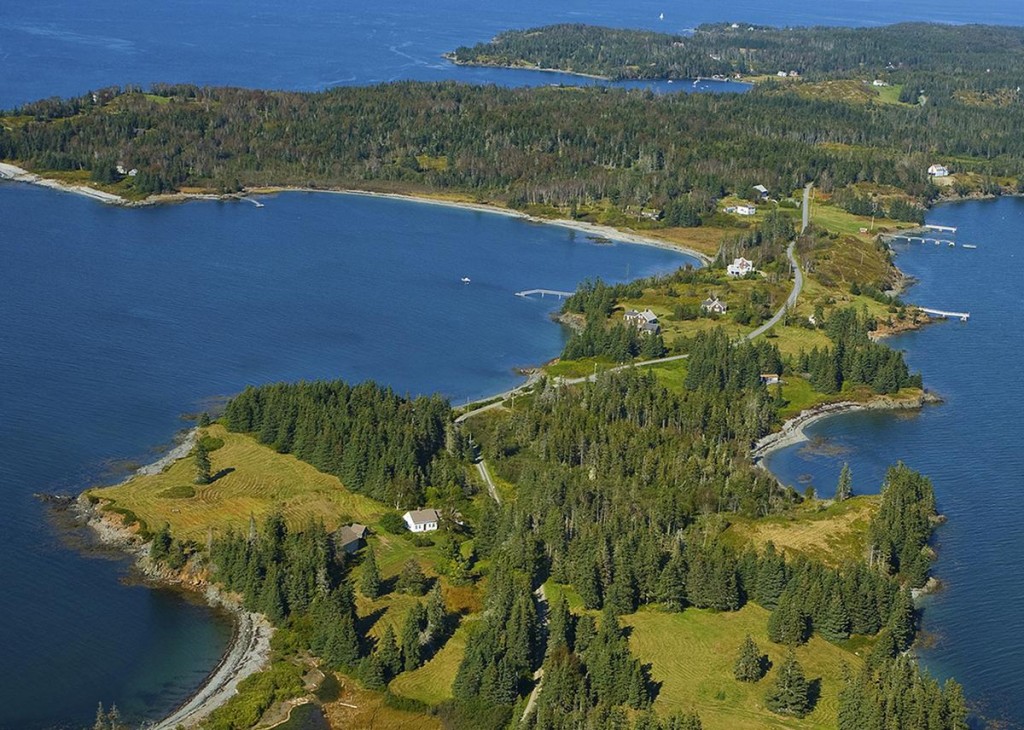 ---
South by West, North Haven, ME


For more great midcoast Maine listings click here, or contact Joe Sortwell or Terry Sortwell.
For all our Maine listings click here. For more on Ruth's perspectives on great New England places
and luxury real estate, check out her LinkedIn Pulse columns and LandVest blogs.