Sited on 1.9± waterfront acres, Juniper Point is a ten bedroom, six and half bath residence once owned by Ambassador Charles R. Crane. This historic property was purchased by Crane in 1910, and it has been in the Crane family ever since. The property was even chosen as the summer White House by President Woodrow Wilson, a close friend of Crane.
| | |
| --- | --- |
| | |
| Views of Nobska Light and Beyond to Martha's Vineyard | Aerial view of property to Woods Hole and beyond |
A Brief Introduction to the Life of Charles R. Crane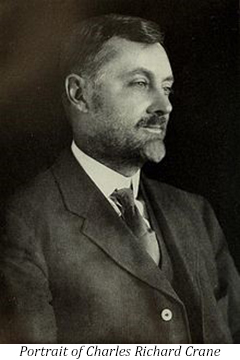 Charles R. Crane (1858-1939) grew up in a wealthy Chicago, Illinois family and was the product of the optimism of the industrial age.  He used his wealth generously to help many individuals and aid a myriad of causes of deep interest to him, most notably advancing Russian and Slavic studies in American universities.
Based on his father's strongly held views, Charles Crane had little formal education.  His eyes opened to the world through travel and personal encounters. His primary education started on the shop floor of the family's Crane Company and continued by means of travel abroad.  His first overseas voyage was at the age of 19, and in total he took about 25 trips to Russia. The Crane Company was a plumbing fixture business that took off during the construction boom following the Great Chicago Fire of 1871.
Crane was deeply involved in his early years with civic causes in Chicago. He was closely associated with the progressive movement, and was instrumental in 1912 in getting the party's leaders to endorse Woodrow Wilson's presidential candidacy.  Wilson looked to Crane as a close advisor and wished for Crane to serve as ambassador to Russia.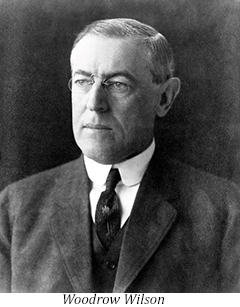 In May of 1914, Crane closed the door to that idea for personal reasons, most likely related to the pressing needs of running the Crane Company after his father's death in 1912.
Because of Crane's many friendships with the liberal intellectuals in Russia, in 1917 Wilson appointed Crane as a member of the Root Commission, which was charged to investigate the prospects of the interim revolution in Russia.  Crane was also a close friend of Thomas Masaryk, the founding president of Czechoslovakia, and was instrumental in promoting Masaryk's cause to Wilson in Versailles and in getting the new country recognized.  Finally, in 1921 Wilson appointed Crane to be ambassador to China.
Crane's most satisfying contributions were his support of numerous individuals and endowments including the Marine Biological Laboratory (MBL) in Woods Hole, Massachusetts, and the Friendship Fund and Institute of Current World Affairs (ICWA). He was also a generous contributor to Slavic music, the arts and culture. Through all his generosity and kindness, Charles Crane gave away approximately 90 percent of his fortune.
For more information about the life of Charles R. Crane read his CRC Autobiography Introduction here.
To find out more about listings in the Woods Hole area, visit the regional listings page, and for more information about Juniper Point, you can contact our Cape Cod listing broker, Stewart Young, at syoung@landvest.com.