LandVest Director of Residential Brokerage, Ruth Kennedy Sudduth, publishes on LinkedIn Pulse on Mondays.
If you are not on LinkedIn or missed the article, we're reposting her most popular Pulse post in this blog.   "Five Things to Think About Before Selling Your Property" is a compendium of best practices Landvest recommends to our clients.  This will not include baking cookies before showings or putting away personal photos.  All good, but let's look at the big winners: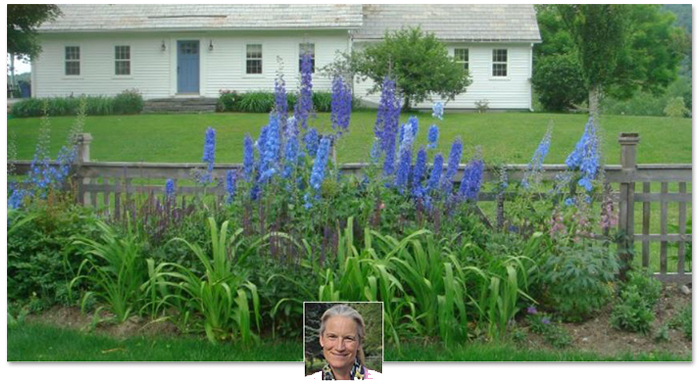 1) What have I got?
Is that beach access actually ours?  Is the apartment above the garage legal to rent?  How big a deal is that crack in the chimney?
Take a look at your deed and your title insurance policy from when you bought the property.  Make sure there is nothing funky.
If you've transferred ownership with estate planning, have your attorney double check that it is saleable and that you know who the signatories are.
Run a title report in advance of listing if there are any questions.
Know in advance what your legal rights are to your property.
Do a pre-sale inspection to determine what the major issues are with your property.  If they are easy to fix, fix them, if not, cost them out and come prepared with data to the market.
2) Who's in my corner?
Who can help me make hard decisions?
This transaction is probably a big chunk of your net worth, an illiquid asset, where big mistakes can happen. Get a great team:
Find a real estate attorney before you start.  One you trust, and who can act as your adviser through the process, not just at the closing.  It is well worth spending a few hundred extra dollars to get your ducks in a row rather than thousands after the fact when a deal founders.  Ask other attorneys for their favorite real estate adviser.
If a property is complex (developable, changing in use, has multiple elements of value), hire an adviser to help you develop a disposition plan – ask your attorney.  At LandVest, our consulting team can help you figure out what can be done with your property and how much money each of those choices will yield.
Get a great broker who will partner you through the initial launch, reach broadly, handle buyers with skill and firmness, talk you off the ledge, and who you will be proud to represent you and your property to the world.
3) How do I pick the right real estate broker?
Suffice to say the critical decision variables are not…
the price they tell you the house is worth (the market determines that, not the broker), or
what their commission rate is (you generally get what you pay for). 
Ask your attorney for their recommendation. They've seen brokers in the thick of transactions, the good and the bad, and can tell you how a broker performs when it really matters in a way that no attendee at an open house or tennis partner can.
Decide in advance of interviewing a broker what really matters to you. Make a list of what's important and stick to it.  Do this with your lawyer.  Good brokers are great salespeople, and it's critical to know what you care about in advance.  (hint: pie charts of firmwide market share, they don't matter.)
Do your due diligence.  Talk to past clients, ask hard questions, using your list.
Pick someone you can work with, someone you trust both personally and in their assessment of the market and of your property. This may not be the broker who is the most glowing in their praise. Though loving your property and "getting it" helps a lot, when the chips are down, you need to believe what your broker is telling you and know that it represents the best thinking in the marketplace.
Pick a broker that matches the property you are selling (see #4).
Pick a firm that will put the necessary creativity and marketing horsepower behind your property. Make sure your broker has enough clout within that firm and enough time for you to make that happen. That will vary for the scale of property and target audience (more here).
4) Who is the target market for my property? 
Is my property going to stay the way it is or be converted into something else? What is the likely buyer looking for? 
Make a considered assessment of what your property offers to the market.
Pick a brokerage firm that matches the market you are trying to tap.  A sweet starter home? Pick a great local broker who will take the time to care for an uncertain young family.  A glossy, turnkey executive home? Pick a strong broker with a strong relo department, the work ethic and attention to detail to help a family find their way in a new community. Top of the market, unusual, of national or global appeal? A second (or third home) in a destination community?  Make sure your broker is practiced in that rarified air and has the serious marketing horsepower to put behind a concerted campaign.
Learn about who is buying properties like yours. What do they care about?  What do they loathe?
Work with your team to determine, before you go on market, the impact on value of your property's strengths and weaknesses.  Price accordingly.
5) Is my property positioned correctly for the target market?
What can I do to make my property stand out against the competition?
Using the cool-eyed data gathered in #1-4, fix what problems you can easily, cost out the ones you can't(with written estimates), and adjust your price accordingly.
Ask your broker for an ongoing list of competing properties and relevant sales.  Review religiously while your listing is active. Every buyer has that information, so should you.  (No ostrich-like behavior…)
Use that data to price your property from the outset as the best value for your target market.
Do not, repeat, do not succumb to the illusion that buyers will just "make an offer".  They won't.  Or if they do, they will be tough to work with and pay you less than the property is worth in the end.
Remember, your property can always be bid up with multiple buyers attracted by great marketing, great pricing and great brokerage. But when you only have one buyer, they have the power, not you.
Any questions?  Happy to help.
And, nothing wrong with a fresh coat of paint and some flowers by the door.