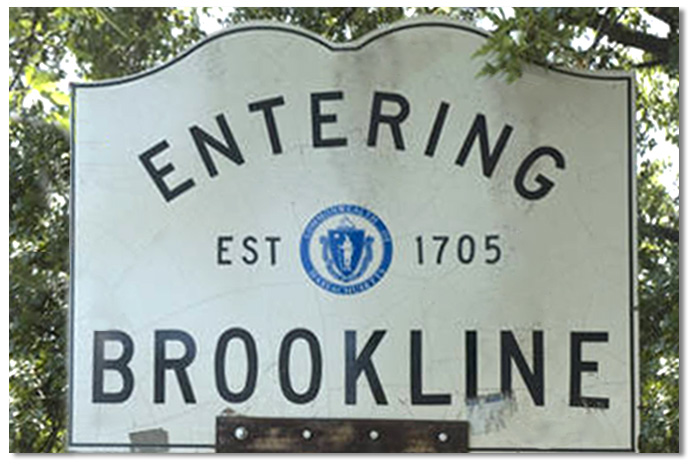 Recently named the best suburb in America by Niche.com, Brookline, Massachusetts is more than deserving of the label. Not that we have visited every suburb in America to make a competitive case but consider these three defining characteristics:

1. It may be the best suburb in America, but it is scarcely a suburb at all!

When we think of suburbs, we envision ride-on lawn mowers, lawns down to the street, a basketball ball hoop in every driveway and rhododendrons blooming across the front of a large house. But Brookline doesn't fit the stereotype. It is nearly enveloped by Boston and has many urban characteristics including commercial villages that provide opportunities for residents to mingle and interact. One of our favorite spots is Coolidge Corner, a commercial center with tons of charm in its boutiques, restaurants, passing street cars and food shopping. Two cultural mainstays include the

Coolidge Corner

Theater, a movie theater that has gone non-profit and shows the kinds of movies only seen in art houses, not to mention old classics. Across the street is

Brookline Booksmith

, an old-fashioned bookstore with customers browsing through books in the aisles and authors giving readings and inscribing books in the rear of the store.Perhaps Coolidge Corner lends a New York-ish character to the best suburb in America, but it is its variety of neighborhoods that contributes to Brookline's charm.
Photo source:
http://events.bostonguide.com.html

2. Diverse Brookline
In its proximity to Boston and Cambridge, Brookline has access to the region's universities, students and professors, research centers, and local and foreign-based biotech companies. These attributes bring a wealth of diversity to Brookline, as it is said that there are some 70 different nationalities present at Brookline High School. The multicultural fabric of Brookline brings with it something we care deeply about — a host of different restaurants showing off national cuisines and ethnic foods. Can there be an ethnic cuisine that is not present in one of Brookline's neighborhoods? You can choose from any Asian menu — Chinese, Thai, Vietnamese, Cambodian. Every European tradition is present, especially Italian (does pizza count?) and French. There are several delicatessens, sports pubs with decent bar menus. And don't forget American cuisine (yes, cuisine!) as the more expensive rents in Boston have driven many restaurants to Brookline where creative, young chefs are working up great recipes with farm-to-table themes. You would have to live in Brookline a long time to get around to all these restaurants, so there is no time like the present to get started.

3. Pick your neighborhood
We started this blog by suggesting that the best suburb in America is scarcely a suburb at all, yet as you get away from Boston and the commercial centers of Brookline, we discover some suburban neighborhoods after all.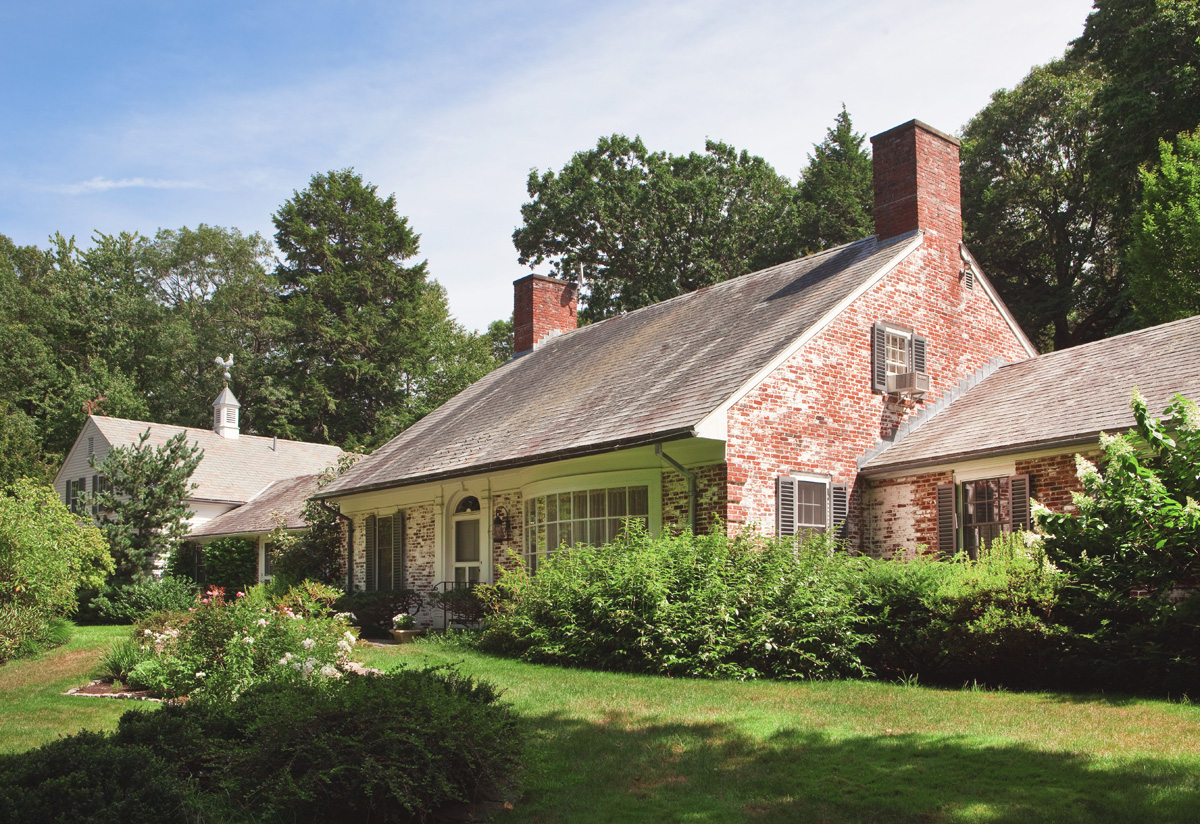 161 Clyde Street, Chestnut Hill, MA
The local zoning requires minimum lot sizes of 10,000 square feet up to 25,000 and 40,000 square feet. So there is a variety of housing stock, from townhouses and cozy single family residences to the mansions of the district called Chestnut Hill, which is where the famous golf course called The Country Club lies (its name suggesting there was no other country club in the world). This course has been the site of the Ryder Cup, and a recent United States Open. Houses in this desirable area can range from $3 million to $10 million or more.
LandVest has two of the top sales in Chestnut Hill, including the Quincy Adams Shaw house at $18.5 million and more recently a Contemporary estate at $13.5 million. LandVest's current signature listing is 161 Clyde Street, a 1959 Royal Barry Wills design on 1.4± acres at $3,950,000.
---
To learn more about the town of Brookline, click here.
To learn more about available listings in Brookline, contact Terry Maitland

or Nicole Monahan, or, click here.