Have you ever wondered what it would be like to live in one of LandVest's properties? We invite our owners to tell us a bit about their experience, what they love about their homes and a bit of their history. We spoke with the owner of Ordway Shore to tell us a bit about what they love about the property and the ideal reasons for owning it.


Tell us how you found the property? Was it love at first sight?
We relocated to Vermont in the spring of 2009, and focused on lakefront properties. We looked at over a dozen properties ranging from Colchester down to Charlotte. This home was the first we saw, and nothing else came close.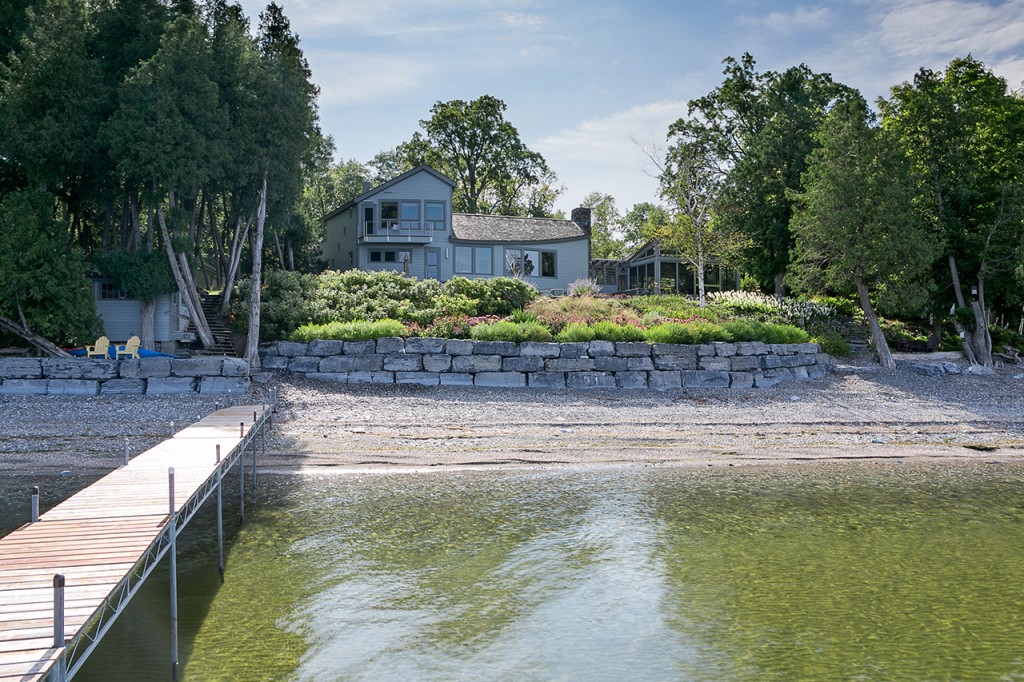 What did you like the most about the property when you bought it?
It was, by far, the best combination of a distinctive, well-built home and perfect, lakefront location, with a lovely stone beach.
The home itself was solidly built and had stood the test of time, had distinctive features, like swooping ceilings in the bedroom and family rooms, and had lovely views of the lake and the Adirondacks. The property had the best of both worlds – privacy and easy access to Burlington.

Tell us about any major improvements
We added the screened porch, with the wonderful Nana windows. This gave us a beautiful and elegant 3-season room. We also bought the adjacent property, allowing us to expand our beach access as well as move the road to create a truly private enclave. Finally, Val worked diligently and lovingly to create a master garden on the property…truly a showcase yard.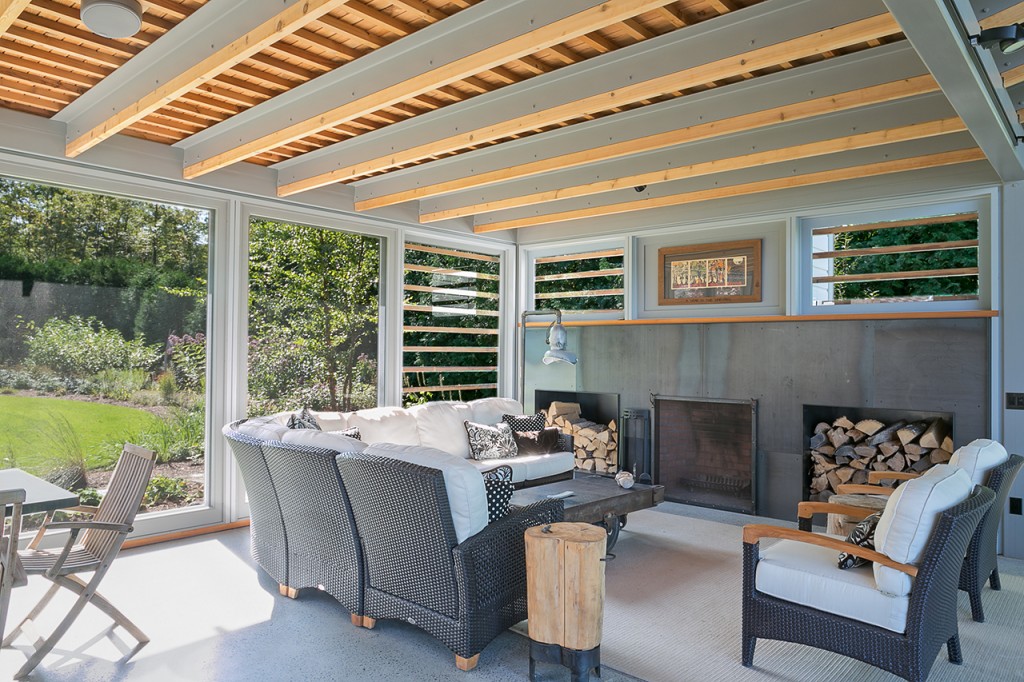 Tell us about the design and build team, the property is beautifully constructed:
John Anderson and Peter Close were the original architect and builder. The screened porch was designed by Brian Mac and built by Birdseye Builders.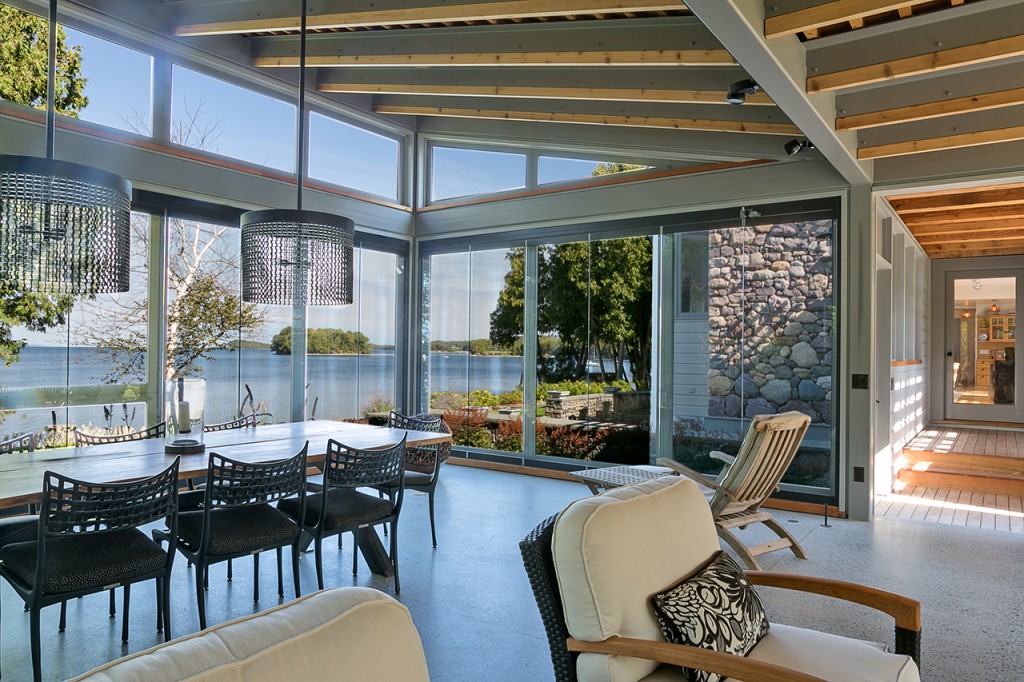 Why are you selling?
We have relocated to Chicago. We are sad to be leaving this beautiful place, but happy for the next phase of our lives.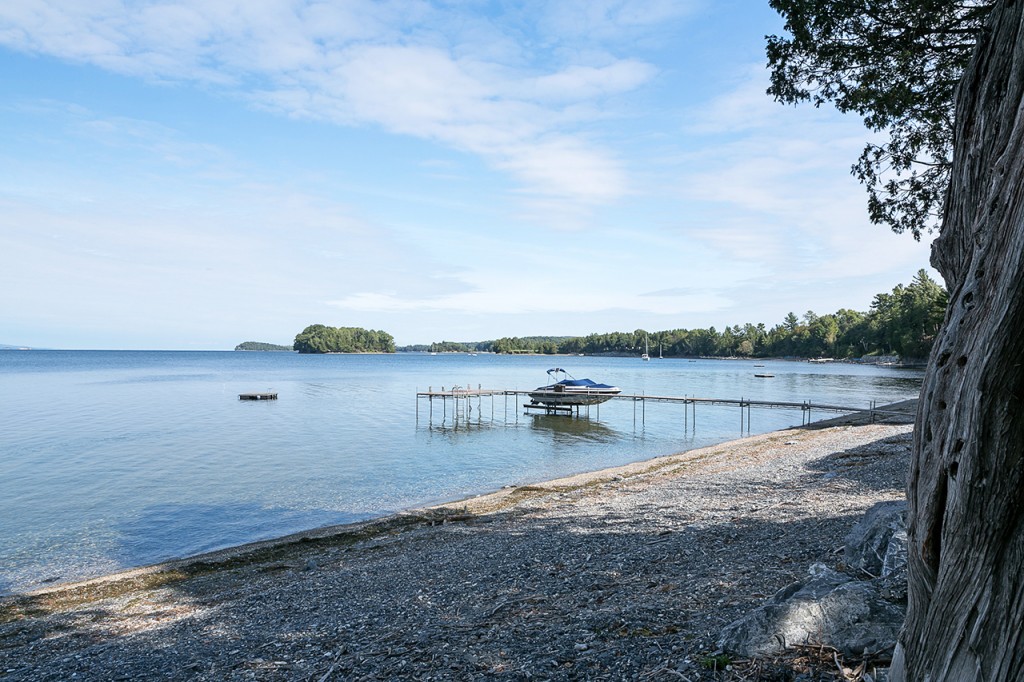 What are the top 5 reasons someone should buy this property?
Fabulous location on the lake, with 300' of private beachfront and lovely views of sunsets over the Adirondack Mountains.
Distinctive and unique home, with many interesting features like swooping ceilings, a large kitchen island (with a reclaimed tree), bamboo ceilings in the main floor bedroom, and a fully finished basement with media room, rec room, workout room and large sauna.
Privacy combined with easy access to amenities and Burlington.
Fabulous garden-scape.
High-quality dock, and two moorings for convenient boating.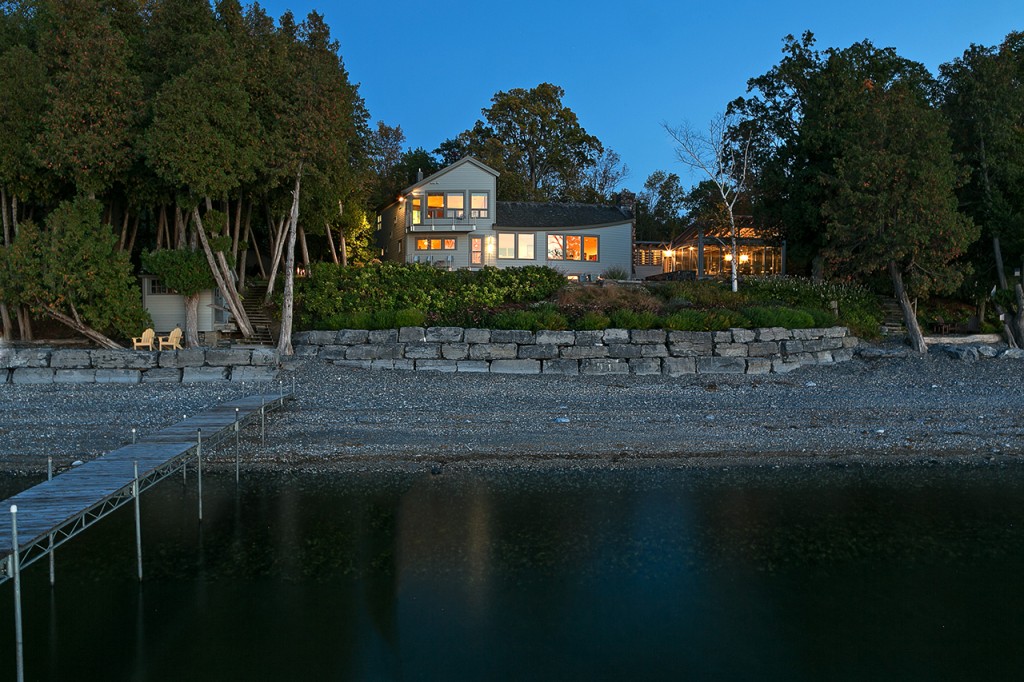 For more information on Ordway Shore, contact Wade Weathers or Ave Cook. For other blogs featuring this beautiful lakefront property, click here .