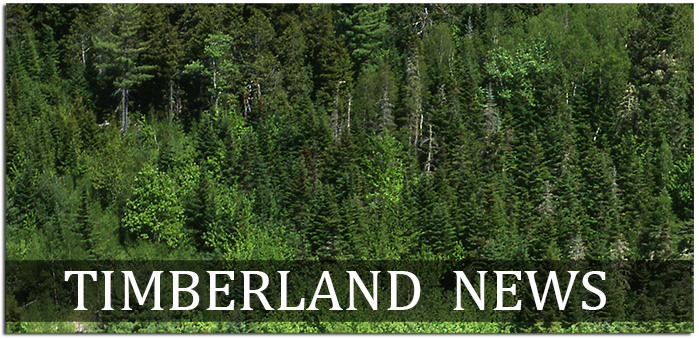 Closing out the books on a busy first half of 2015, LandVest reports timberland transaction closings of over $200 million between January and June. The sales occurred in all three regions of the U.S. (West, South & East) and represent 21 separate transactions in 11 different states.
"What we experienced in the first half of the year is representative of the overall market", notes Joe Taggart, Executive Vice President and Managing Director of Timberland Transactions. "Perhaps more importantly, however, is the diversity of sales and geographies. Typically, we will see specific regions, property sizes, or property types having more activity in one part of the cycle. This year, we have seen strong activity across the board and across the country."
The diversity of sales include retail, recreational parcels in the Northeast & mid-Atlantic; mixed-use properties like the 1,500 acre Childress Place in Sardis, Mississippi or the 28,000 acre Brandon property in upstate New York; and wholesale timberland opportunities like the 21,000 acre Cherry Springs property in Pennsylvania, the 12,000 acre King property in Louisiana and the 30,000-acre Gualala Redwoods ownership in California.
LandVest expects this market to continue through the end of the year. According to Taggart, "we have a number of projects currently under agreement to close in the second half of the year, strong activity on our existing available inventory and a full pipeline of projects to come online through the first quarter of 2016."
Results by the numbers:
21 separate transactions closed in 11 different states (Maine, Vermont, New York, Maryland, Delaware, Virginia, Pennsylvania, Oregon, California, Louisiana & Mississippi).
149,400 acres.
Transaction size ranged from 75 acres to 30,000 acres.
Average transaction size of 7,100 acres.
Average transaction value of $10.3 million.
Total value of $216 million.
For more information on Timberland for Sale, contact Joe Taggart (jtaggart@landvest.com) or click to view a selection of LandVest Timberland investment offerings.