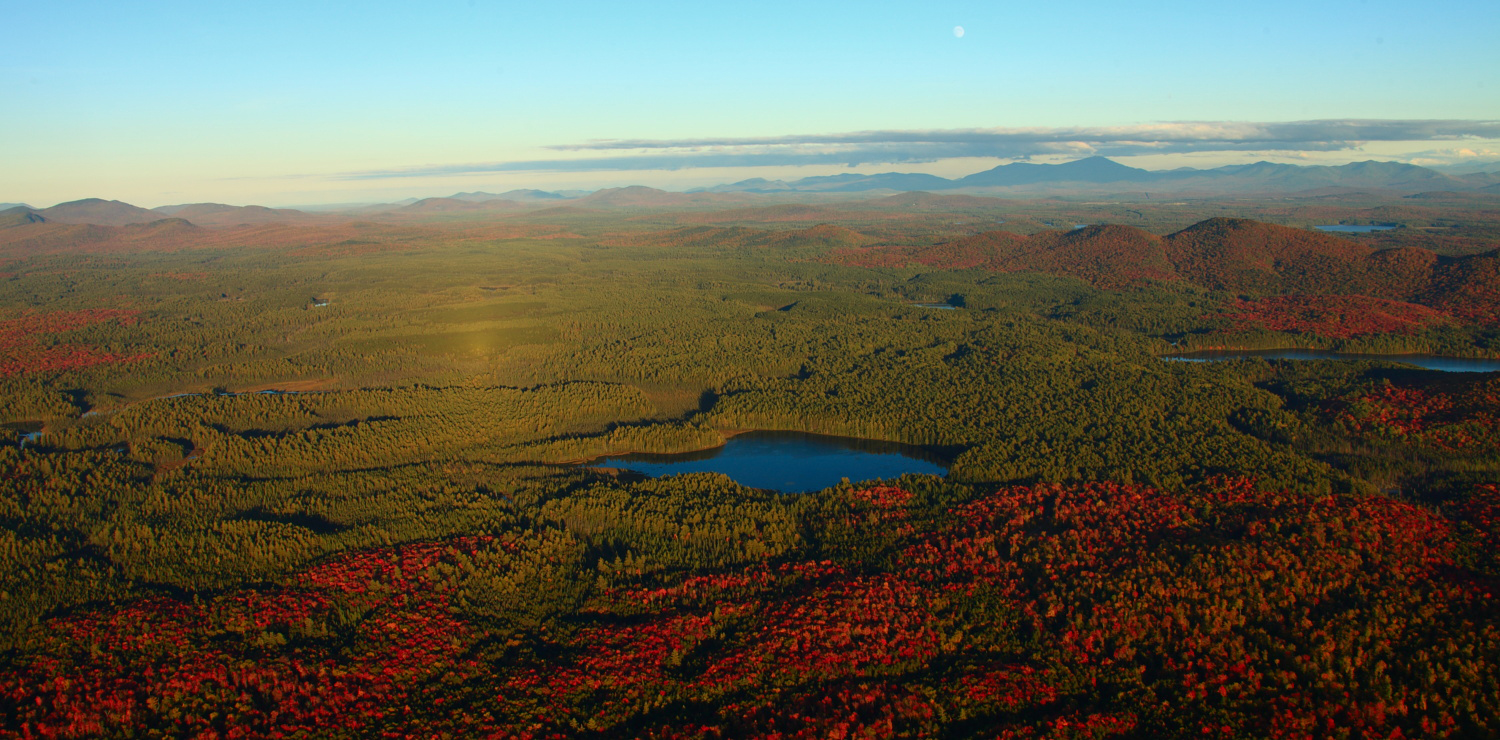 LandVest's Vincent McClelland (LandVest – Keene Valley) and Gary Bahlkow of LandVest's Timberland Division are pleased to announce the recent sale of Brandon, a 28,120-acre property in the Adirondacks. The property epitomizes one of the classic Adirondack preserves established in the early 1900s by successful industrialists and incorporates everything necessary for a top-notch wilderness experience, including crystal clear waters and one of the finest brook trout fisheries in the eastern United States.
The property garnered worldwide interest from institutional investors, kingdom buyers and conservationists. A flurry of interest turned into multiple offers and ultimately the property sold above the asking price. At $23,000,000, Brandon will go on the record as the highest price sale in Adirondacks and appears to have set a new luxury real estate record for northern New England.
LandVest was particularly well suited to broker this deal. LandVest has facilitated sales in the Adirondack region for over 40 years and knew the property well – in 2009 they brokered the sale of the Rockefeller Bay Pond Estate from which Brandon had been divided and for over 20 years LandVest has provided forest management services, on and around the property. LandVest knew the value of this property transcended the spectacular vistas, the multiple lakes, the classic Great Camp, even the many millions of dollars of timber that abundantly stocked the property. Engaging LandVest's team of experts in timberland, luxury real estate, and trophy properties to provide a disciplined, rigorous basis for the record asking and sale price. Working with LandVest's Christie's partners, LandVest reached out to a sophisticated global audience to bring competition from both financial centers and new media to a word-class property offering those rarest of commodities: peace, quiet and complete privacy.
Both seller and buyer are pleased with the sale, and through their attorneys, both parties have requested confidentiality.
For more information about this property click: Brandon
or contact
Vincent McClelland: 518-576-2297 | vmclelland@landvest.com
Gary Bahlkow: 207-874-6158 | gbahlkow@landvest.com