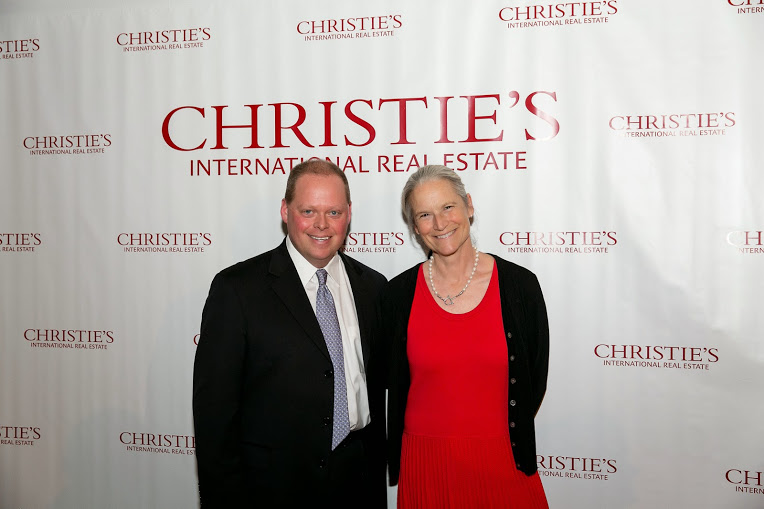 Ruth Kennedy Sudduth and Chris Rhinesmith of Pine Acres Realty
at the Global Owners' Conference in Beverly Hills, California
LandVest Director of Residential Brokerage, Ruth Kennedy Sudduth recently joined a top-tier group of luxury real estate specialists at the annual Christie's International Real Estate global owners' conference in Beverly Hills, CA. The invitation-only event hosted by the leading luxury real estate network took place March 25-26 at the Beverly Wilshire Hotel and attracted professionals from more than 31 countries.
The conference featured presentations by architectural innovator Charles Renfro, along with global luxury market leaders and executives from Christie's auction house, offering valuable insights into the latest marketing strategies.
Ruth was invited to help lead a discussion on the most successful new marketing tools, a reflection of LandVest's recognition as a top luxury real estate content portal via the LandVest website, blog and social media.
"The technology changes, but the principles remain," she said.
---
| | | |
| --- | --- | --- |
| | The key to bringing great New England properties to the global marketplace is telling each property's story, going beyond the standard 100 word real estate text and photos. Each property we list at LandVest has remarkable qualities. Whether it's the site, the architecture, the views or the history, we harness technology to customize our marketing to make each property shine. | |
---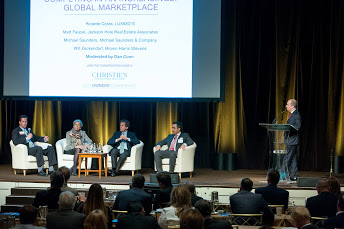 From sessions focused on social media, global wealth trends to the most recent Christie's White Paper on the luxury market, the content was geared toward strengthening Christie's network leadership in the global marketplace. Affiliates strengthened their relationships with other dominant luxury brokers from around the world, shared successful strategies and gathered new insights from presentations by distinguished influencers. The conference also served as an opportunity to acknowledge the affiliate network's growth, as Christie's International Real Estate is now represented in more than 45 countries.
"Our annual global conference has grown to become the most significant event of the year for our network," said Dan Conn, Chief Executive Officer of Christie's International Real Estate. "It's a unique opportunity for affiliates to maximize their reach through the establishment of synergistic relationships and the exchange of key strategies and best practices. I am delighted that LandVest, one of our founding members, contributed to our sessions."
About Christie's International Real Estate

Christie's International Real Estate is an invitation-only affiliate network composed of the world's most proven and qualified real estate specialists in the luxury residential sector. The company has offices in London, New York, Hong Kong, Beverly Hills and Palm Beach, and 138 global affiliates with 32,000 real estate professionals in 46 countries. For additional information about Christie's International Real Estate, please visit www.christiesrealestate.com
---
For more information about how LandVest and Christie's can help bring your exceptional property to the global marketplace, contact Ruth Kennedy Sudduth, Director, Residential Brokerage.