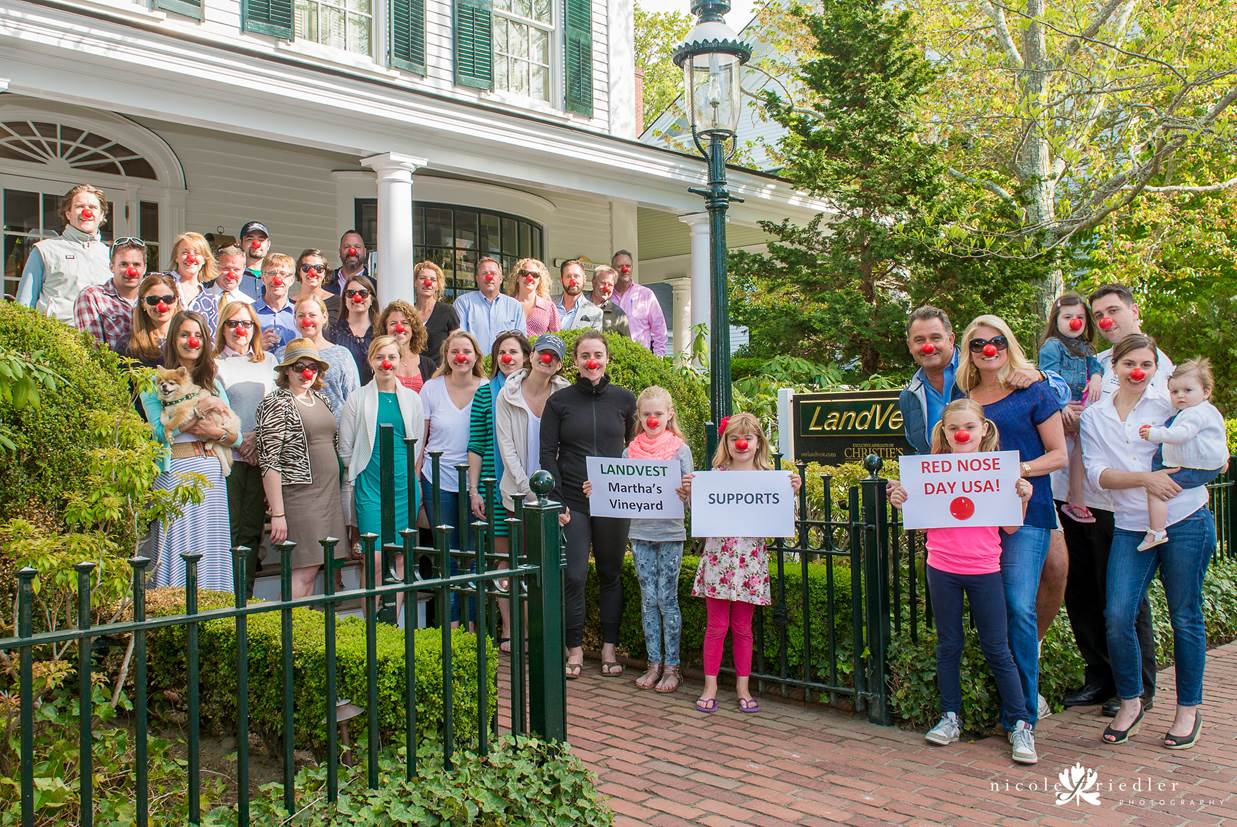 There is a lot to talk about on the not-so-small Island of Martha's Vineyard. Signs of a robust economy are here as the real estate market flourishes, new construction increases, new year-round businesses are established AND Red Nose Day comes to Edgartown! A special thank you goes out to all the LandVest Martha's Vineyard friends and the Vineyard community for its support of Red Nose Day USA!
The first time in the US, this successful nationwide fundraising benefit raised awareness of the staggering number of children living in poverty here in the States, and the poorest communities around the world. Millions of dollars were raised in a live star-studded telethon in such a short period of time.
To name a few, thank you to Peter Lambos from the Martha's Vineyard Boys & Girls Club, to Jill Robie-Axtell from the YMCA, Justin Melnick, Executive Chef of The Charlotte Inn, the team at Martha's Vineyard Savings Bank, Atlantic Edgartown, The Boathouse Club, and many thanks to our favorite Vineyard photographer, Nicole Friedler Photography for donating her time! You can still make a difference today too by visiting www.rednoseday.org!"
Looking forward to contributing to this cause again next year!