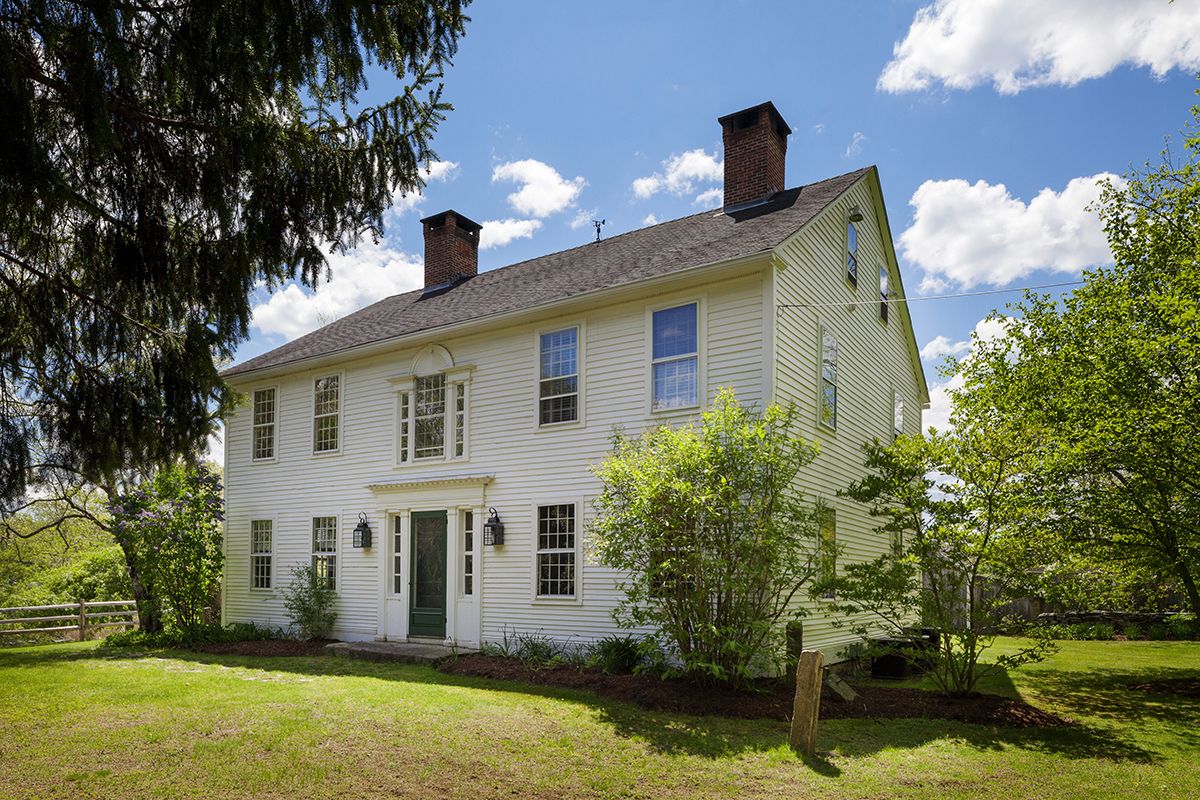 The media has picked up on the story of LandVest's listing, The Cotton Tavern, which has received placement in numerous articles on prominent media sites. While having a celebrity owner helps drive the web traffic, this rural retreat is a star in its own right. The property, located in the lovely village of Pomfret, Connecticut, is sited on 38± bucolic acres bordered by the Quinebaug River to the east with open fields on both sides. The c.1770 Colonial-Federal main residence, guest cottage and recreation barn have been updated while preserving their period feel.
Forbes.com highlighted the blend of whimsy, classic charm and modern amenities. "Crystal chandeliers share space with exposed beams. An updated claw foot tub sits next to a tiled waterfall shower in one of the large bathrooms. Twinkle lights are strung next to an imposing antique wood stove." Architectural Digest focused on the Neoclassical decorative elements and carefully preserved interiors.
Check out Boston.com, Today.com and NY Daily News.com coverage of the Cotton Tavern.
For more information about the Cotton Tavern, visit LandVest.com or contact Keith Ross, (978) 544-5767 or kross@loandvest.com, or Joanna Dresser, (617) 357-0444 or jdresser@landvest.com.