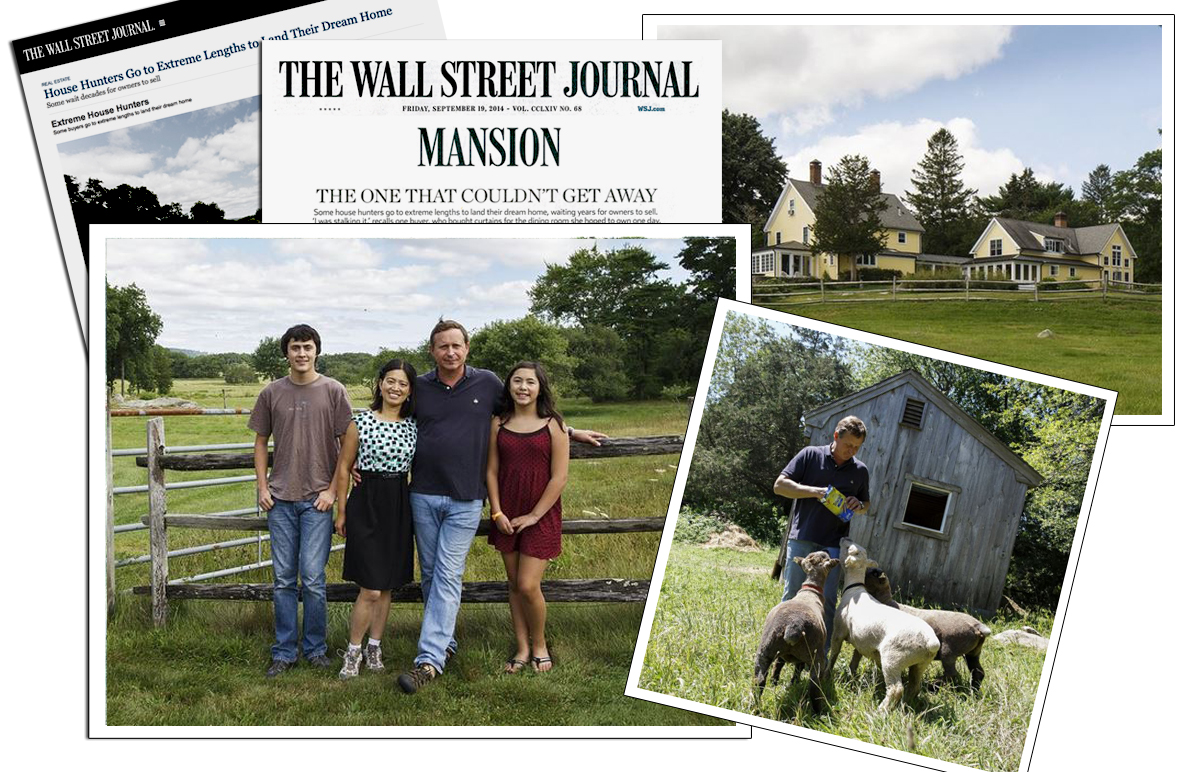 Have you ever fallen in love with a house, and for years, dreamed of making it your own? The Wall Street Journal recently featured stories of buyers who waited – sometimes for decades for the place to become available.
One such happy ending was for LandVest Chairman, Bob Borden's Paynter Farm, which was recently purchased by the (now adult) kid who used to mow his lawn. LandVest's Lanse Robb helped broker the deal putting this beautiful saltwater farm into the stewardship of Andrew Spinney, who has loved it since he was ten and rode his bike over to feed the horses and sheep and do odd jobs. "It's sort of like falling in love with somebody—you just are," said Mr. Spinney. Read more here….
How far would you go to land the property of your dreams?  You can start by contacting Lanse Robb , lrobb@landvest.com, or to find out about his North Shore listings, please visit www.lanserobb.com.