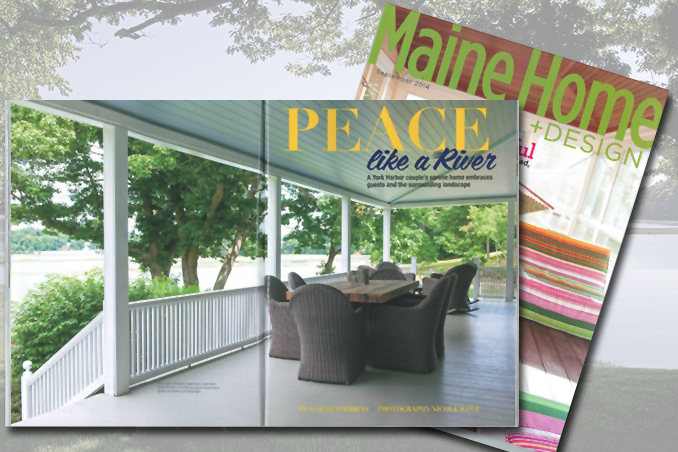 Dabney Lane, our listing in York Harbor, Maine was featured in the September issue of Maine Home + Design.
We love it when our owners tell us about their homes so we were delighted to read how they transformed their 1922 farmhouse, starting with the front door, into a serene cottage-style home which "embraces guests and the surrounding landscape".
Click here to read Maine Home + Design's feature article "Peace Like a River".

For more information on this property or other Maine waterfront listings,
please contact John Saint-Amour (jsaint-amour@landvest.com).