Have you ever wondered what it would be like to live in some of LandVest's properties? We invite our owners to tell us a bit about their experience, what they love about their homes and a bit of their history. Vivian Spiro, owner of 22 Worthington Road, Brookline, shares with us the happiness that living in the classic brick Georgian home in the historic Cottage Farm section of Brookline has brought her and her family.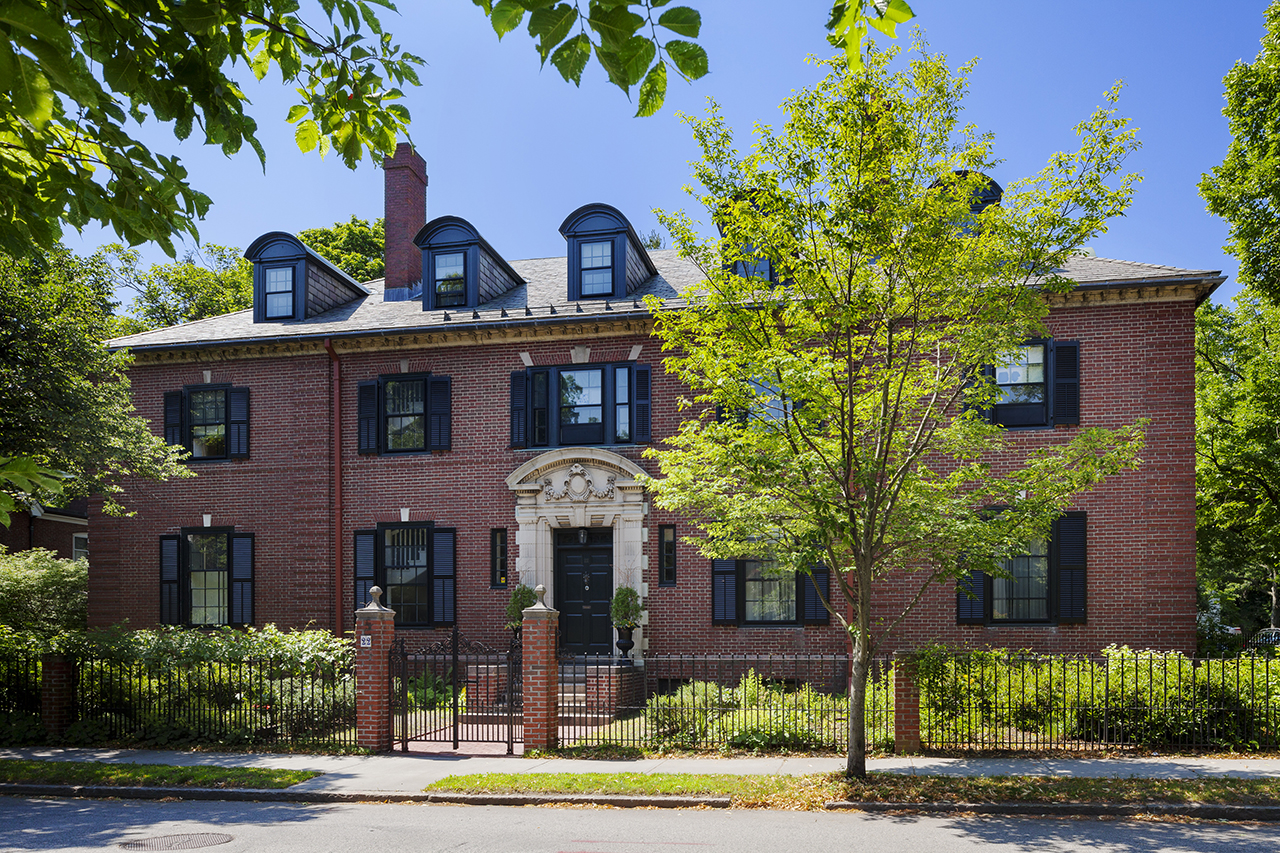 Two years before we married, my husband bought the beautiful house at 22 Worthington Road where we have now lived for the past 30 years.  His motivation was to provide his two teenagers a solid, traditional, unshakably sound structure that would offer permanence, safety and security.  What we only discovered gradually was how great a place it would be to raise a family, and how happy it would make both his teenagers, the two children we had together, and the two of us after the children had fledged.
One of the great features that contributed to our harmonious family life was the fact that the house is big, by modern standards, so that all members of the family were able to enjoy a considerable amount of "personal space" (a rarity in today's world), as well as acoustic and olfactory privacy.  Being able to quietly nurse a newborn in one room, while my teenage step-son entertained his friends in another, my teenage step-daughter made pizza and watched television with her friends in the kitchen, and my husband enjoyed a glass of wine in the library, with none of the parties hearing, smelling or interfering with one another, was a blessing I never expected, and would never have been able to enjoy, had we lived in a house that was smaller and less well constructed.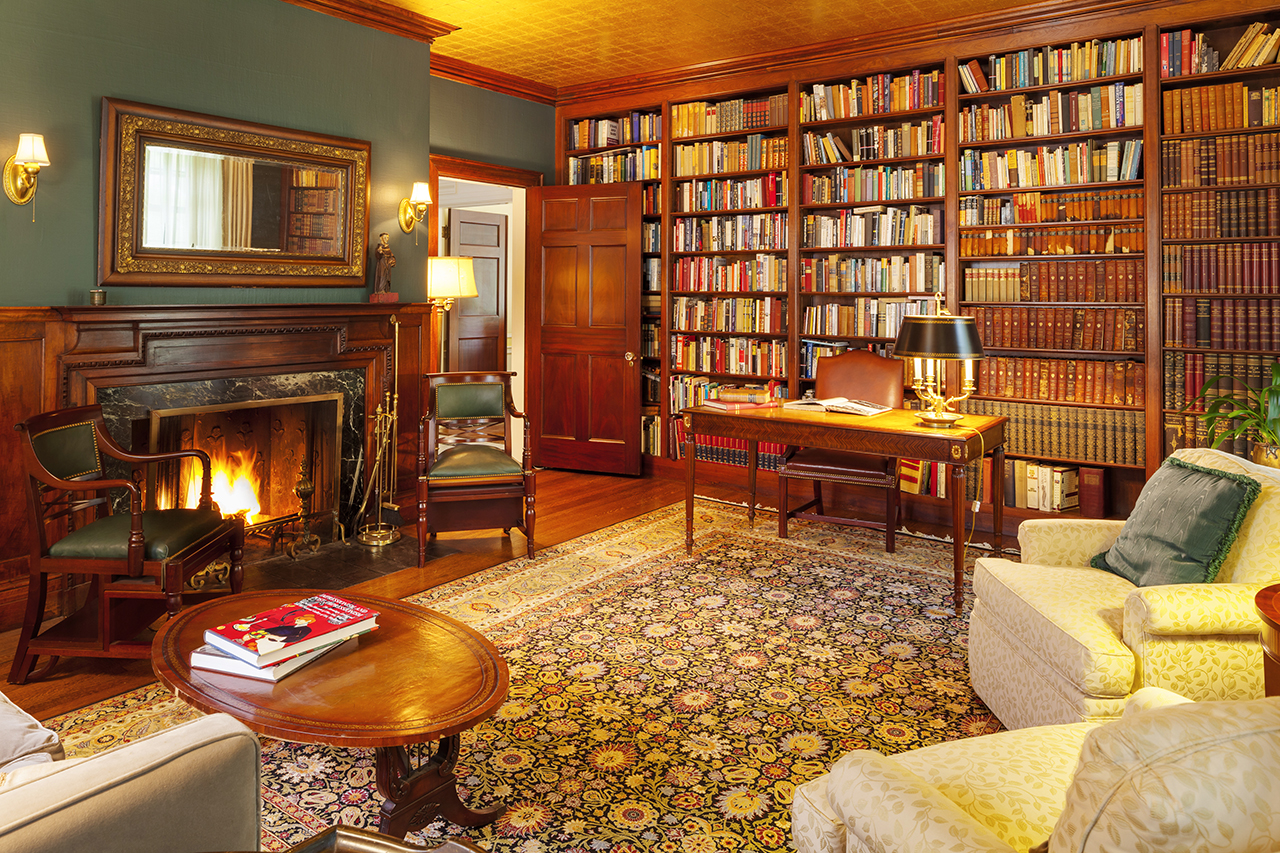 In contrast, when we wanted to be together, any room in the house was big enough to comfortably accommodate us all.  Tea in the library, on a snowy winter afternoon; holiday dinners in the dining room, with its French doors looking out onto a greenhouse full of orchids; impromptu theatrical performances and puppet shows in the great hall; birthday parties, music-making, and dancing spilling over from one room into the next; treasure hunts; informal Sunday suppers in the kitchen… wherever we all happened to congregate, for whatever reason, there was room.
The ample space provided by the interior of the house is augmented by a classic Lord and Burnham greenhouse attached to the dining room, and cozy lawn area and inlaid brick patio surrounded by flower beds and masses of rhododendron that screen the yard ( year 'round) from the street.
These sites, too, have been sources of comfort and relaxation for our family. There are few simple pleasures to top that of a morning cup of coffee sipped in the quietude of the back yard, surrounded by birdsong and sunlight; or the experience of sitting in the greenhouse in the dead of winter, enveloped in the fragrance of flowering jasmine.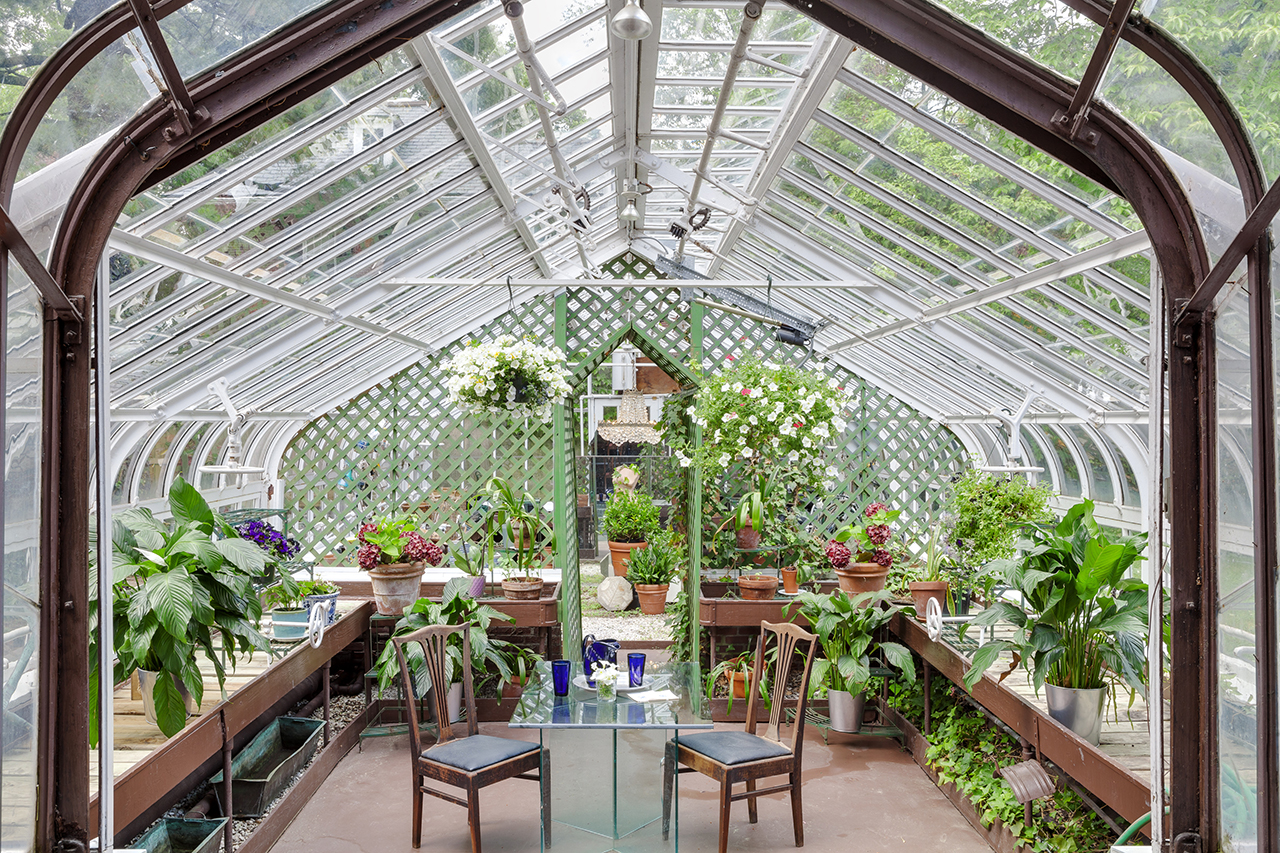 ---
For more information on 22 Worthington Road, Brookline  please visit the listing page or the individual property website, or contact listing brokers Terrence Maitland, tmaitland@landvest.comor Nicole Monahan,nmonahan@landvest.com.