Vermont properties are trading at prices near those of a decade ago while timber value is on its way up. Combine great deals on land with a timber kicker, all wrapped up in beautiful places to be enjoyed with friends and family, the case is made.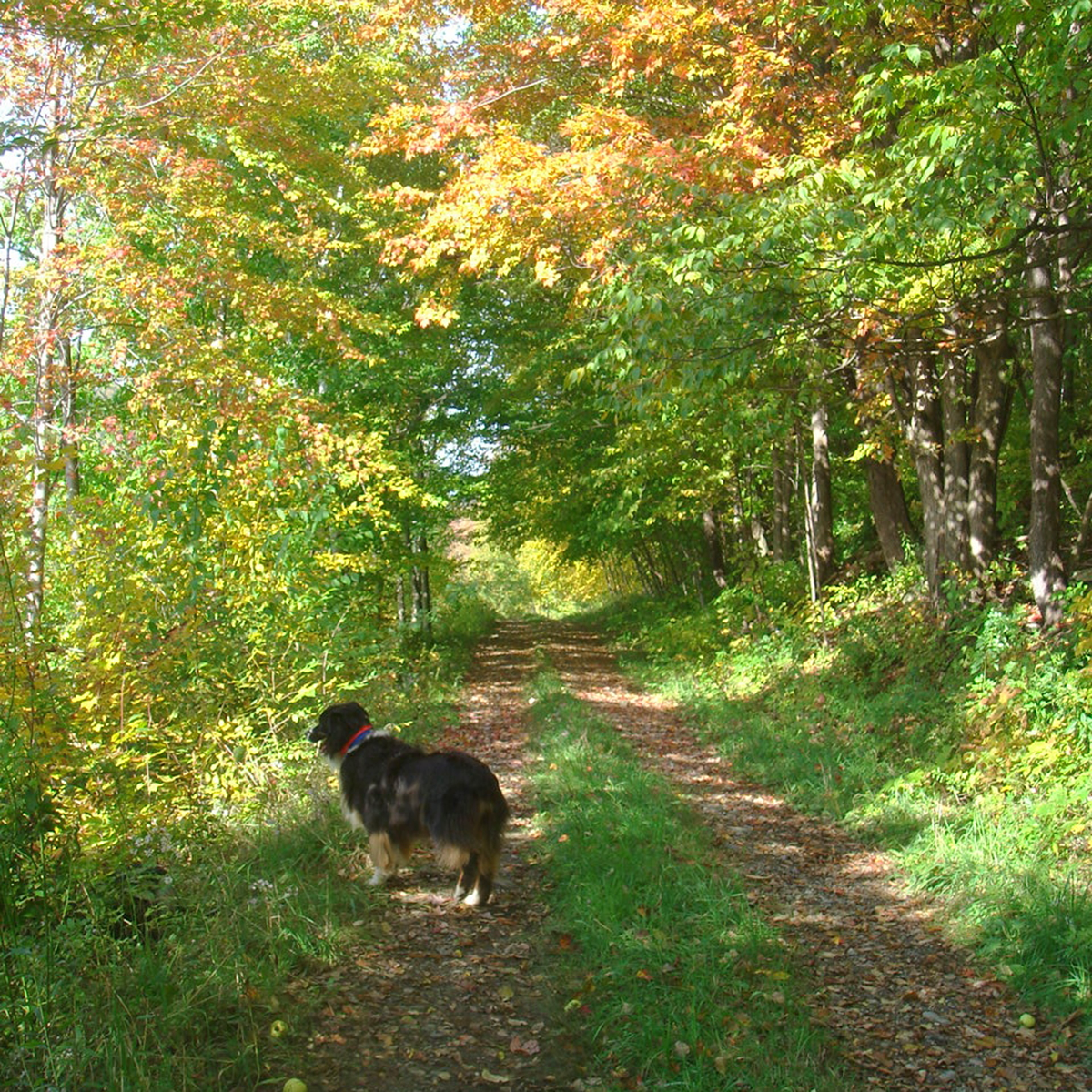 Timberland investing is championed by such investment luminaries as David Swenson of the Yale Endowment and Jeremy Grantham and has become an integral part of institutional and high net worth investing. LandVest clients have been investing in timber for decades. What makes timber stand out relative to other "real assets" is that it is sustainable, green, and, unlike crops, you only need to cut when the markets are good. If not, wait. The trees just keep growing.
What we really love about timber investments is that you can enjoy them. Walk, ski, soak in the natural beauty and grow your assets.
Here are two Vermont country retreats that combine natural beauty and top-flight real estate assets with a valuable timber resource: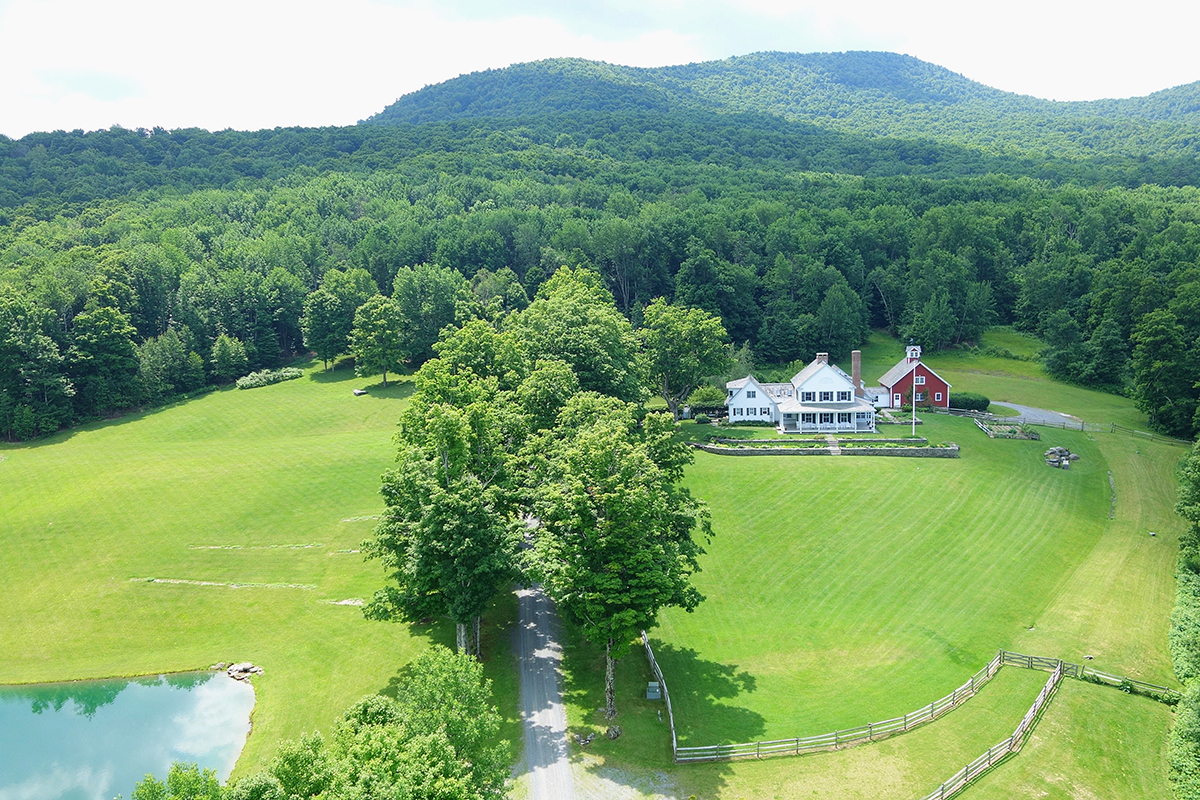 The 642± acre property is at the base of two mountains – The Gallop at 2,585 feet and Spruce Peak at 2,803 feet, and is surrounded by the Green Mountain National Forest. Town-maintained Rogers Road ends at the farm entrance. Ancient sugar maples line the driveway to the main house, a 6,837-sf open plan four bedroom Greek Revival built on the original farm site in 1999. The farm compound includes all the goodies: a swimming and trout pond, run-in sheds and fenced paddocks, broad meadows and a Scandinavian-inspired guest house. The meticulously managed woodland is primarily a northern hardwood forest laced with an exceptional trail system well-suited for walking, snowshoeing, riding horses, and snowmobiles. This timberland provides demonstrated resource value of $1.17 million on 607 acres or $1,928/acre. Sugar maple accounts for 50% of the basal area stocking on the property and 53% of the estimated saw timber volumes. According to the forester, the maple resource could support up to 23,650 taps.
---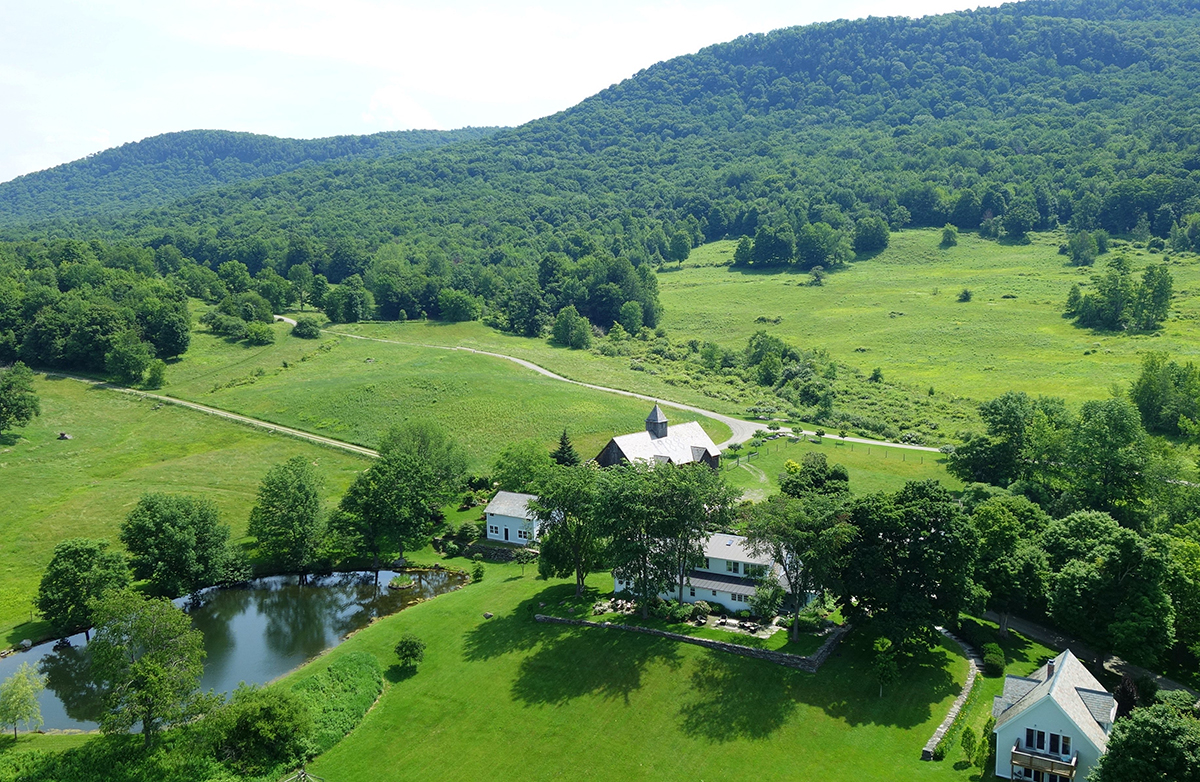 Carefully evolved over decades by conservation-minded owners, 1,278 acre Grey Meadow Farm offers all the components of a perfect Vermont farm retreat. The property is located on Tinmouth Mountain in the Taconic Mountain Range at the end of the Mettowee Valley, and located near Manchester and its skiing, restaurants and shopping. The farm is completely private and stunningly beautiful. The Taconic Mountains have 
carbonate-rich bedrock that generally provides good growing conditions supporting a greater variety of trees. The 1,104 forested acres is dominated by Northern Hardwoods with Sugar Maple making up 44% of 15-tree species. The well-managed timberland has a resource value of $1.17 million with good sugaring potential. There is an extensive trail system throughout the property that transitions from open meadows to back country woodlands.
---
For more great properties combining destination quality retreats with timberland investments,
contact T. Story Jenks, sjenks@landvest.com.