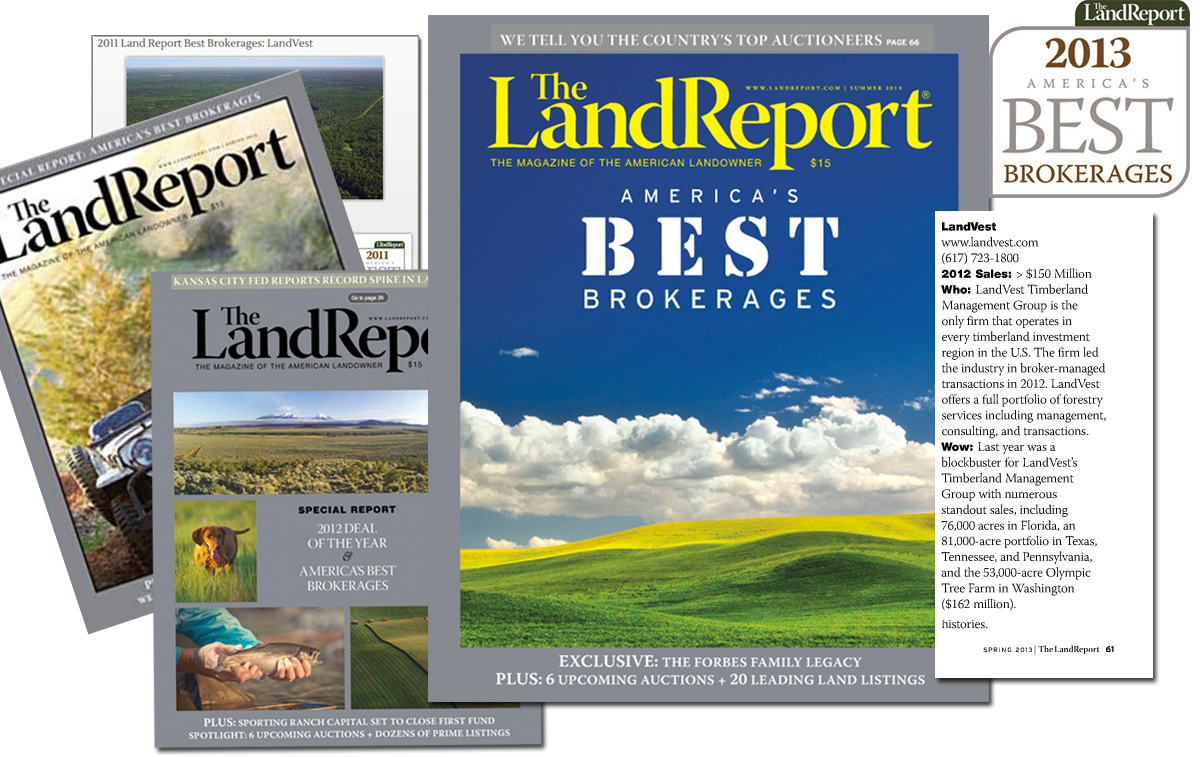 The editors of The Land Report, "The Magazine of the American Landowner," have conducted their fourth annual survey of the nation's top land brokerages and we are pleased to have, for the fourth year in a row, earned a place at the top of America's Best Brokerages.
Publisher Eddie Lee Rider Jr says that "the increased volume of transactions in 2013 by the Land Report's Best Brokerages confirms that land ownership continues to be the wisest investments anyone can make." Joe Taggart, Managing Director of LandVest's ITM Group which specializes in the marketing, valuation, disposition planning and acquisition of institutional timberland properties across the United States, has also noted a dramatic improvement in the timberland market this past year. Click here to read his insight on The Land Report.
Contact Joe Taggart (jtaggart@landvest.com) for more information on Timberland for Sale or click to view a selection of LandVest Timberland investment offerings.
Contact Ruth Kennedy Sudduth (rkennedy@landvest.com) for more information on available Land offerings or click to view Land for Sale.