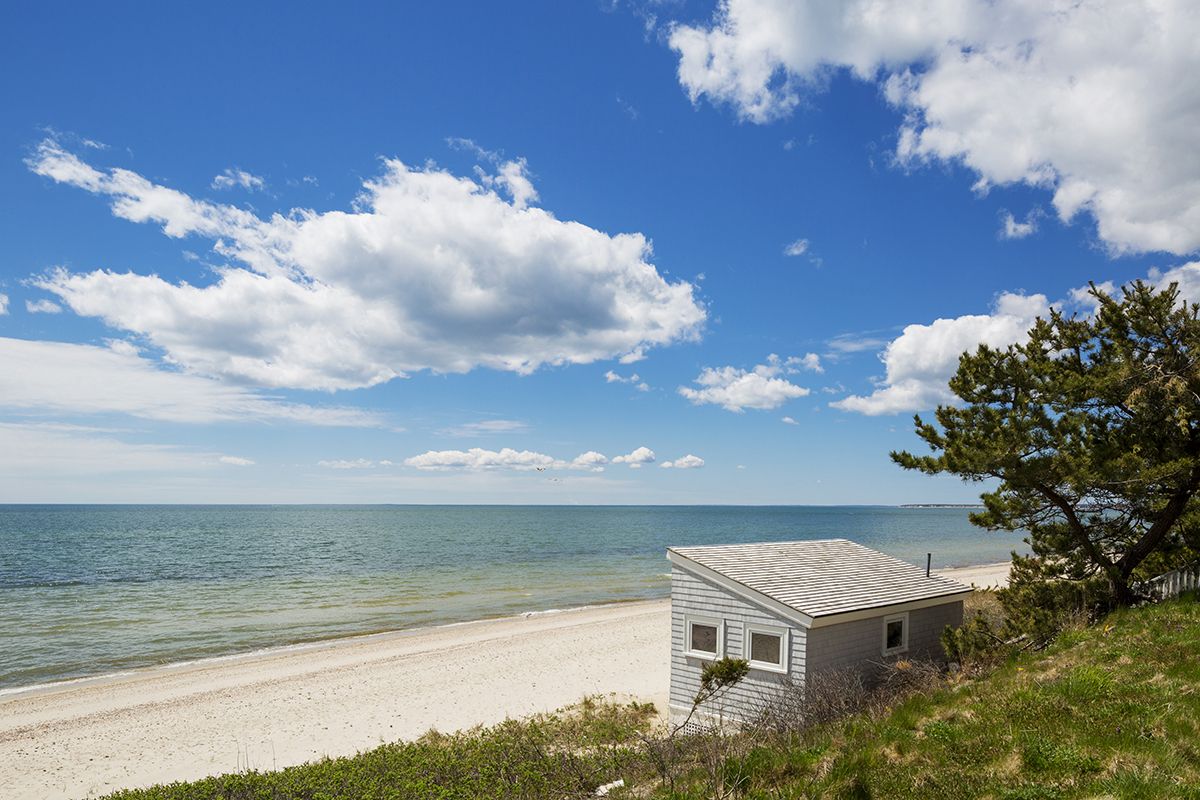 When the current owners of 861 Sea View in Osterville went searching for a beach house, they walked down its long driveway, across the lawn, peeked over the dune, and fell in love.
On the long quiet beach was a little cabana.
"For us, it was all about that cabana on the beach.  Where else can you hang out on a big beautiful beach, with no one around, with a shower and bathroom within steps?  With little kids, what could be better?"
For those in the know, cabanas on the beach are almost as scarce as unicorns on Cape Cod.   So they bought the property.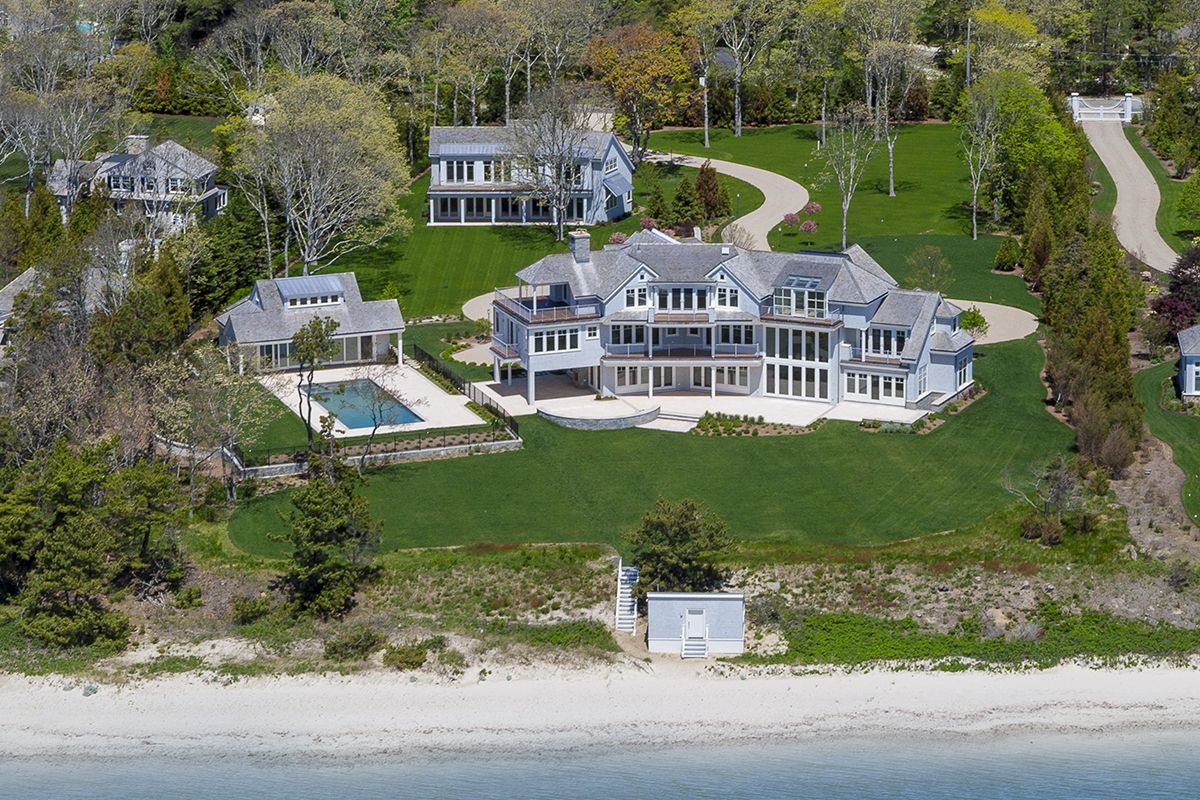 To enjoy the property with their large extended family, they built a 13,299 square foot house, guest house,  pool, and pool house.   They expanded the lawn, opened up the views, and created a family compound that is a tour de force of transitional architecture,  both sleek and elegant while kid-friendly and easy to enjoy.  The architect,  Doreve Nicholaeff,  "played with space" in the construction, evoking traditional New England shingle style with a fully 21st century aesthetic and green construction.   Boston Magazine wrote about the property, "By creating tall windows to let in light, Nicholaeff created something that lit more than just the room, but lit vertically, delicately working with the space available."  The six bedroom main house offers unobstructed ocean views from all main rooms, a three-story foyer, and a chandeliered spiral staircase leading to the living areas.   The five bedroom guest house offers further accommodation for family and friends with its own kitchen.
And, yes, they renovated the cabana.  The owner laughs: "The house, guest house, pool house, pool, and all that – they are just the supporting cast for that beach cabana, really."
The property is offered for sale by LandVest's Stewart Young. From the perspective of the broker who listed the top sale for the Cape in 2013, 861 Sea View "has this eternal site with a new design prospect.  It is rare for us to have an offering that is this architecturally special, yet totally liveable:  perfectly tuned for family use".  He notes that it also offers tremendous value: the best location, a superb site (big level lawn, huge views, white sandy beach just steps from the pool), and a stunning made-for-today's buyer new house.
..and, of course, that cabana on the beach.
The story is getting around, check out the features in Boston Magazine.com and Curbed.com.
861 Sea View Avenue is offered by Stewart Young and Ruth Kennedy Sudduth of LandVest.
For more information, contact Stewart at syoung@landvest.com or tel: 617-357-8930 or visit the property website at www.861seaviewavenue.landvest.com.  For more great Cape Cod waterfront properties for sale, click here.