With the coming of spring, we follow Thoreau's lead to explore some of our favorite ponds in Southern Vermont. Ponds provide an anchor for the landscape, wildlife and family picnics, swimming or skating.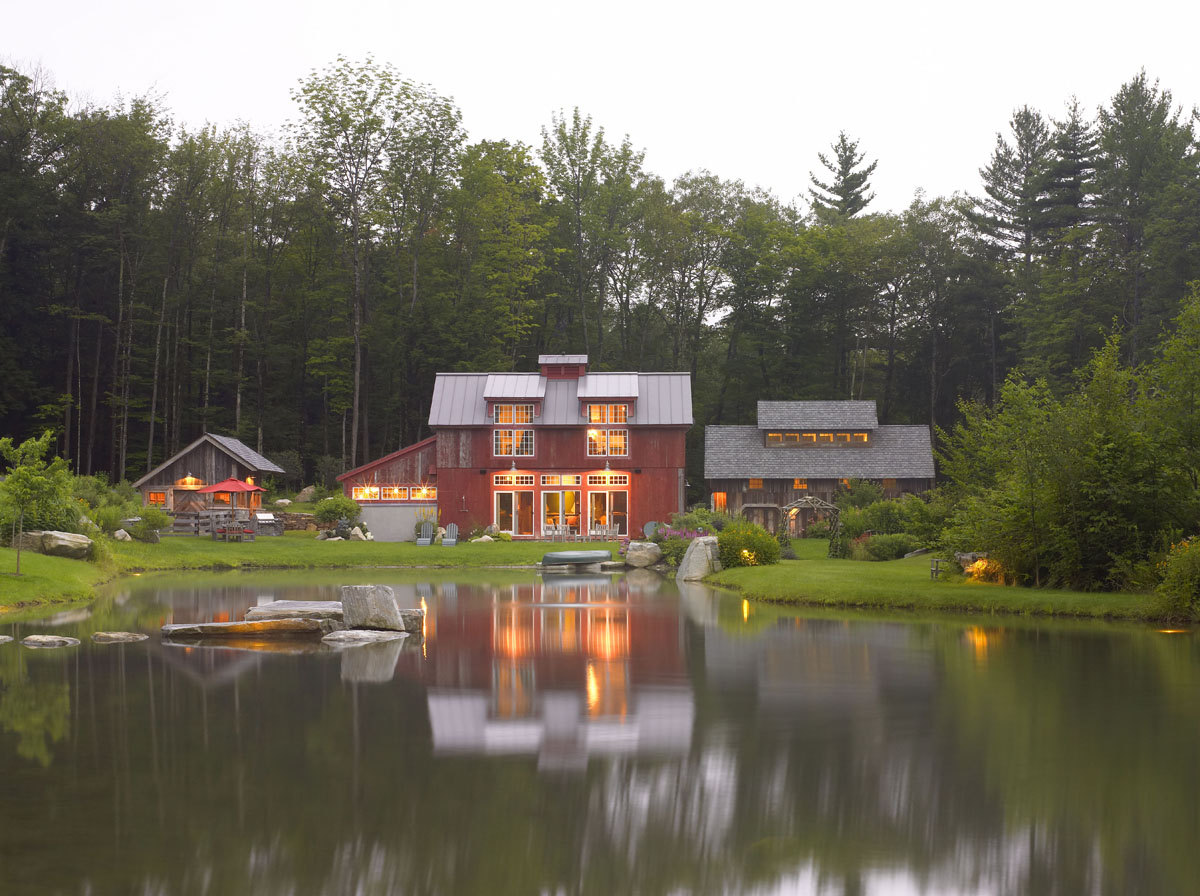 This 27± acre private family compound backs up to Glebe Mountain near the Green Mountain National Forest. Above is a three-bedroom Greek revival residence and below is a tastefully converted three-bedroom barn-house at the edge of the pond. From the barn-house living room, you can access the stone patio and within five steps, the sandy beach swimming access. Swim to the diving rock or hop across a few stones from the pond's edge. The pond is edged in grass, making it very accessible, and hidden lights that illuminate the path link to peaceful walking trails through the woods, and are perfect for quiet evening strolls.

---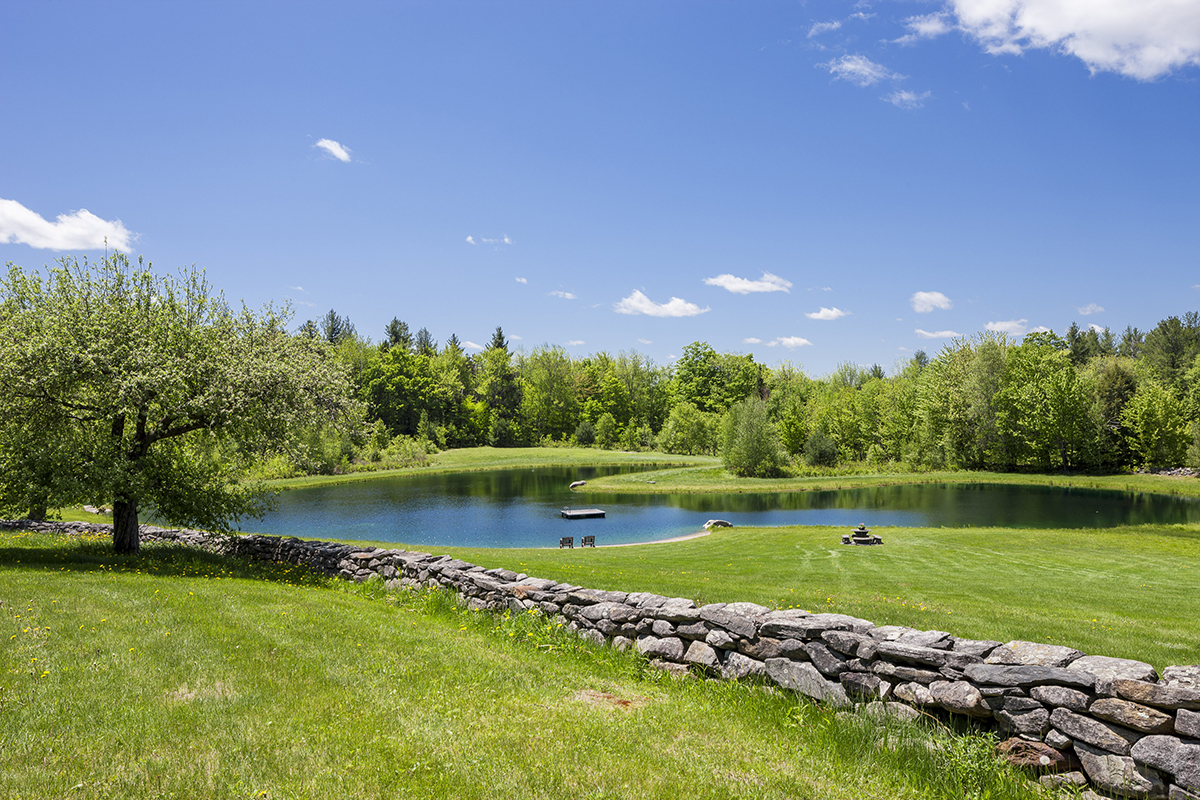 Located outside the white clapboard village of Weston, this charming 105-acre site combines modern amenities with a classic, understated style. Open meadows meet a 4,000-square-foot, four-bedroom main house, a two-bedroom guest barn, and a three-level bank barn with a stable. A stunning southern view overlooks a 1.5-acre pond at the edge of a meadow bordered by stone walls. The sandy beach and gentle slope into the water makes it inviting for kids. The owner, a fisherman, designed the underwater rock piles to provide habitat for stocked trout. The 15-foot depth makes for excellent swimming and the surrounding grass lawn gives the pond clean lines.

---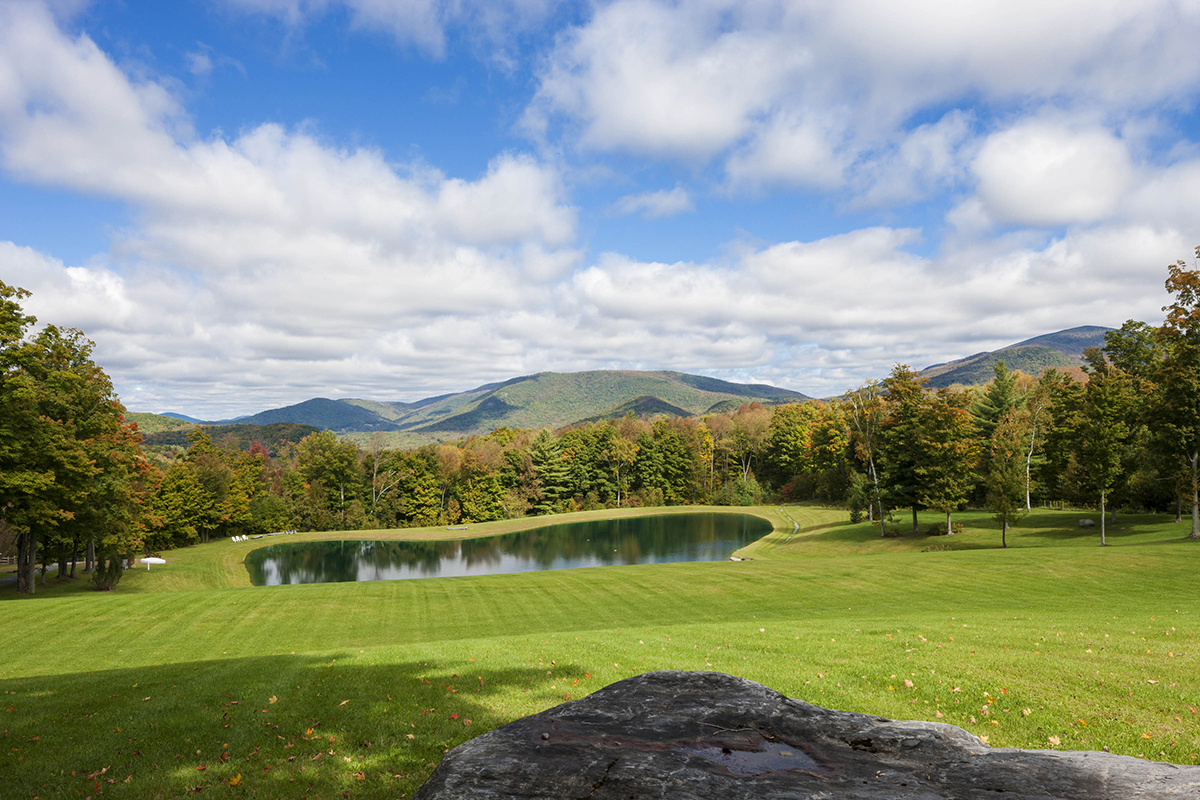 Pair a finely finished classic-style farmhouse and three-level barn with over 640 acres of meadows, woodlands—and a pond. Crystal-clear and perfect for swimming, the pond stretches an impressive two acres with a depth of 28 feet, and comes stocked to the delight of the local kids (they always ask permission). The stone pile in the middle peeks out at the surface for a swimming platform and provides a fish refuge. From the residence, there is an outstanding view of the pond with the Taconic Mountains in the background.
---
While penning the next great American classic may seem a bit ambitious, ponds provide serene backdrops for exceptional properties. And don't forget the skating and hockey in the winter.
To learn more about these properties and others with ponds, contact Story Jenks or visit us at www.landvest.com.