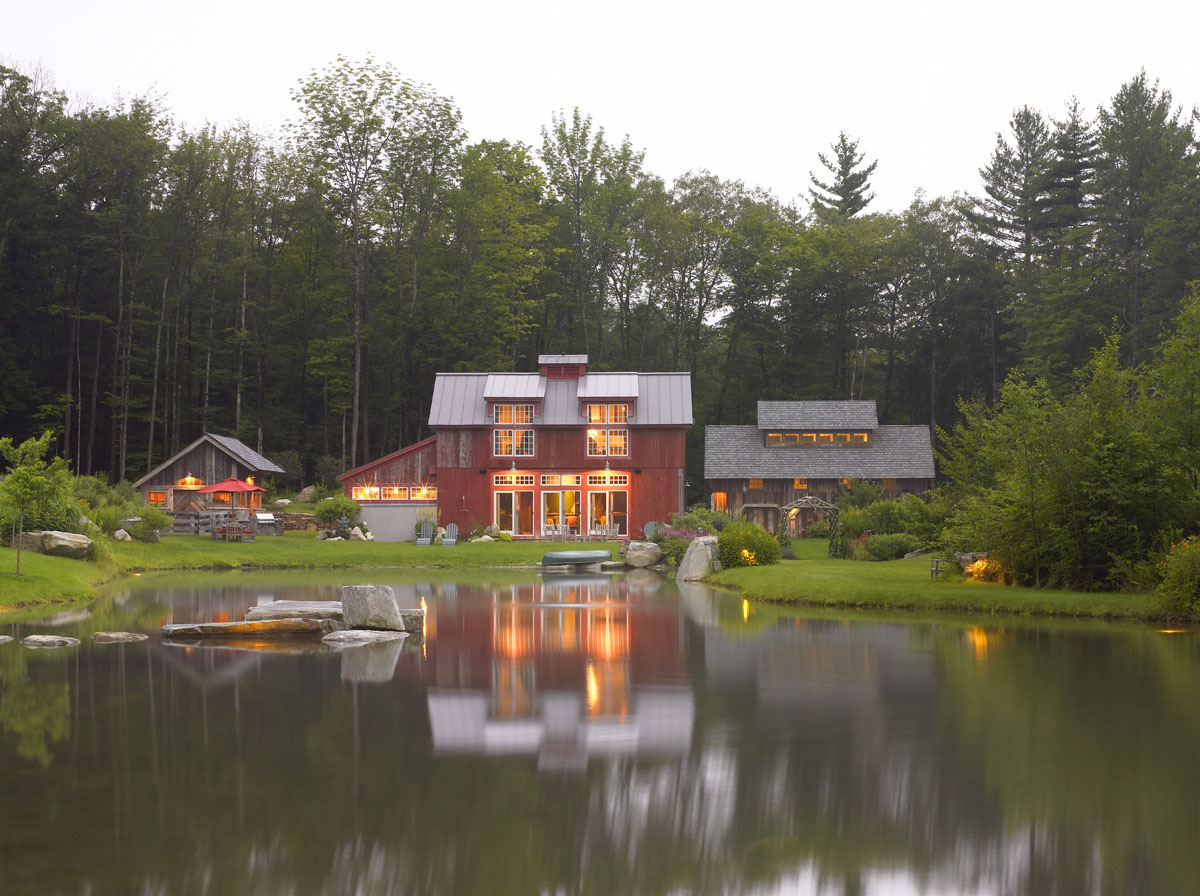 The hills of Vermont are filled with folks who dreamed of a quiet escape from harried lives elsewhere. Often a big part of wanting to be in Vermont is to share special time with family and friends. We asked the seller of Interlude Farm to tell us about what realizing her dream has meant for her and her family:
Vermont Dream 4/20/14 by Marcy Balter

I dreamt of me, with white hair, standing on a farmhouse porch, waving good-bye. Waving goodbye to happy guests. Family members. Friends, old and new.

I dreamt of country celebrations: A son's wedding by the pond on a perfect Fall day; our 40th wedding anniversary party in the Old Town Hall, Thanksgiving, Christmas and New Years and the Annual Londonderry 4th of July parade.

I dreamt of retreats. Of friendly folks gathering for rest and relaxation and hikes on our trails and yoga and meditation and walks on the labyrinth and organic food from our garden and making new connections . . .

Some of us are lucky enough to manifest our dreams and create memories that we carry with us the rest of our lives. Memories of hiking and snow-shoeing; memories of the smell of crisp winter air and cozy gatherings near the living room fireplace. . . memories of drinking wine with friends while watching snow falling in the moonlight outside our heated sunroom . . . memories of the sounds of birds and bull frogs . . .memories of our dogs running and jumping and searching for tadpoles . . .swimming and kayaking on a lazy summer day. . .sitting around a campfire roasting marshmallows…grandchildren on the swings in their "playground" and then gleefully pulling carrots out of the ground. . . fragrant spring and summer flowers . . .and sunsets over the mountains.

Soul-feeding memories . . .and now it is time for others to manifest their own dreams and to create their own memories.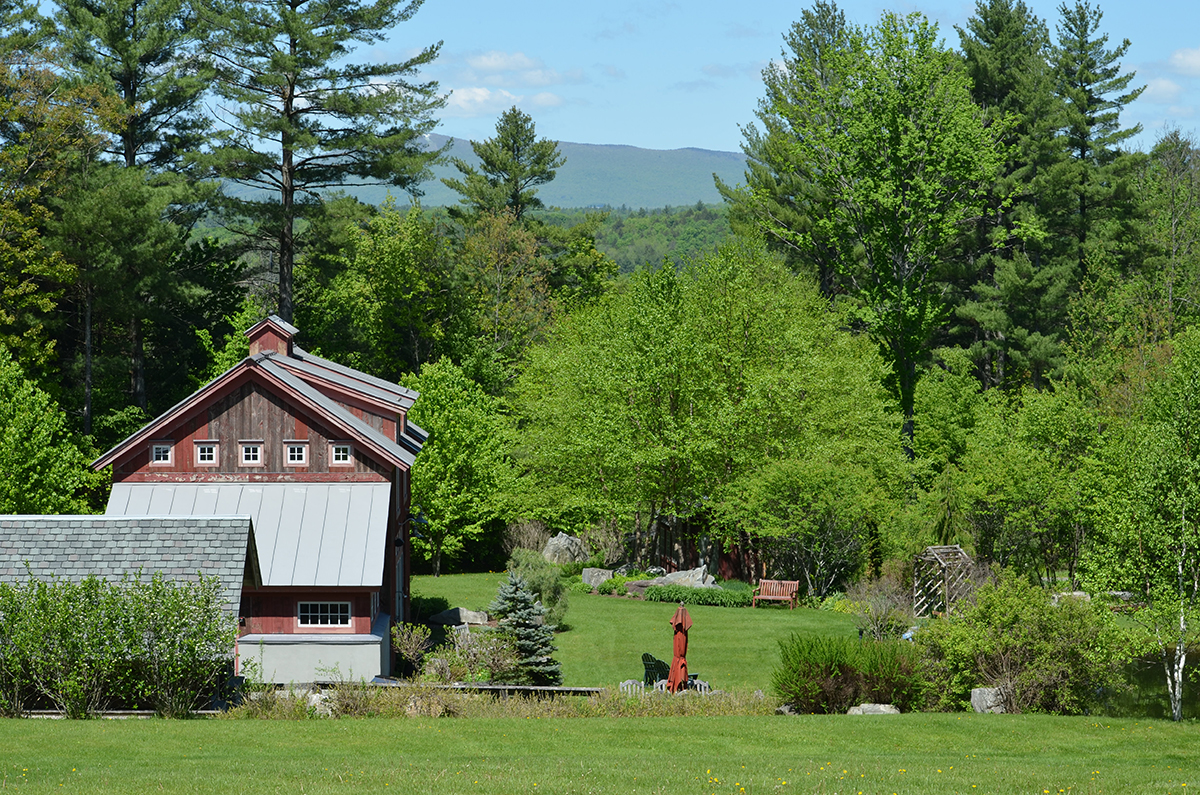 To take a look at more wonderful photos of the place that Marcy's dream built and to learn more about the property – click on the Interlude Farm listing at LandVest.com or contact Story Jenks for more information on this or another wonderful Vermont real estate for sale, from country properties to farms to waterfront listings.