Have you ever wondered what it would be like to live in some of LandVest's properties? We invite our owners to tell us a bit about their own experiences, what they love about their homes and a bit of their history. We caught up with the Austins to talk with them about their property on Salters Point, a true family vacation home, and not just a summer escape!
Our home at Salters Point on Buzzards Bay has been in the family since 1959 when our parents purchased it to share their love of the ocean with four young children.   This was the perfect place to go every summer. The home boasts a large and inviting living room centered by an enormous stone fireplace, and couches beneath bay windows that just swallow you up after a morning's swim. Here all of us learned to sail, swim, tie a bowline, capsize a sailfish, and catch bluefish and striped bass (or at least brag about the ones we lost).
Our back door has the good fortune of being just steps away from the first tee of a six hole course, and also a brief walk to the casino building used for gatherings of all sorts, and several tennis courts. Next to the house is a large open field called "the common" – where several of our family celebrated wedding receptions. One marriage proposal took place on the end of the dock under a full autumn's moon that lit a path across the bay to the islands.

The home itself just invites you in. We often joked about putting a hotel sign up front as through the years so many of our friends walked by and saw us in the front porch and would visit. Being avid boaters we saw the wisdom in our parents' purchase of this home with its two car garage with tons of storage space overhead. At any time of the year if you were to peek inside, you would notice one or more small boats – sailing or outboard stored there along with all fishing tackle and gear for our power boat used at every opportunity to race out to the Elizabeth islands. Anyone who visits our home will notice right away the incredible view of ocean or islands from almost every window.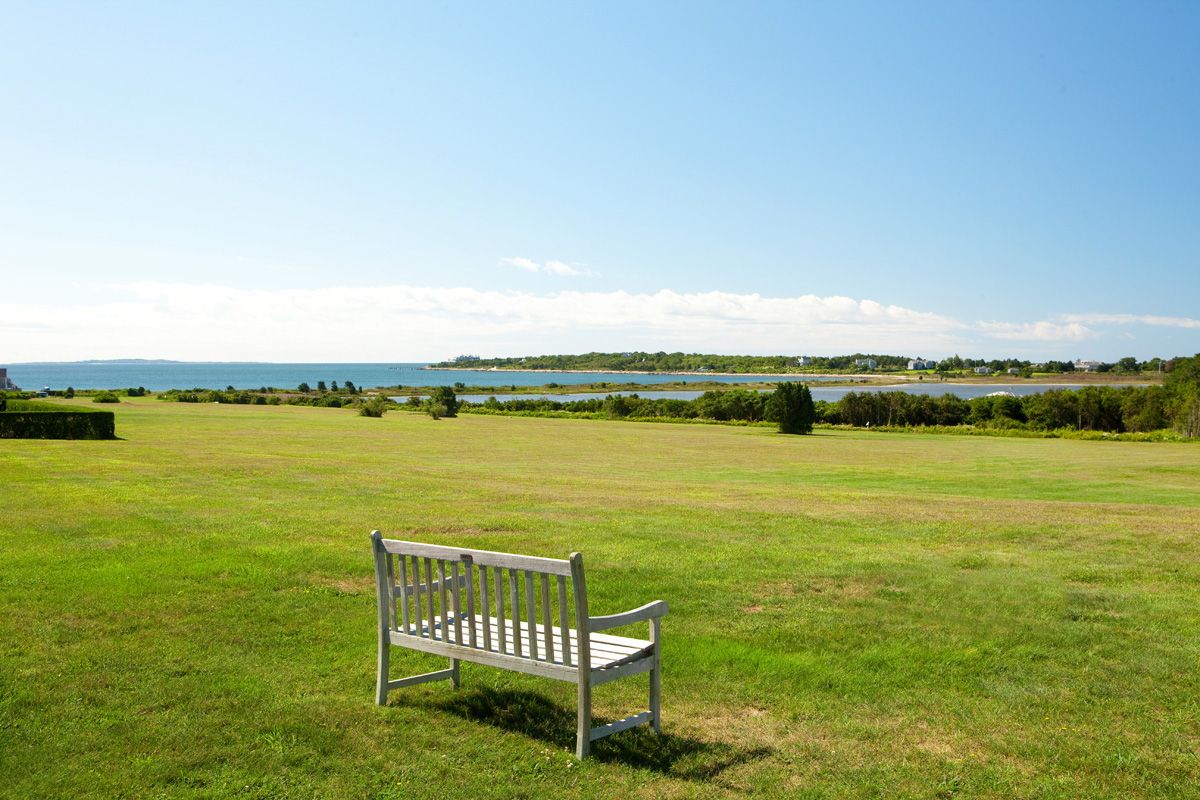 One of the vast benefits I always felt as the youngest child of this location was to have a home that allowed for complete privacy and solitude with all of its rooms and porches, or gatherings for any purpose. Lifetime friends and memories were made here and not exclusively from summertime. Many New Year's gatherings celebrated the ball drop with a huge fire indoors with fireworks visible in every direction from Westport to Woods Hole. Thanksgiving also took on a new chapter in the 80's when for many years we hosted several families for a potluck meal in our dining room with its stone fireplace providing its own level of New England warmth.
Our home provides an escape from the commercialized pace of the Cape without the traffic. It is an inviting home where the ocean surrounds you and invites you to play. Our family now seeks to share this wonderful home with another family who will appreciate raising generations in this untapped and beautiful oceanfront community we have known all our lives, and move on with a lifetime of memories and friendships.
---
Click here for more information on South Dartmouth Classic at Salters Point
or contact Stewart Young at 617-357-8930 (syoung@landvest.com).