LandVest is pleased to offer a rare opportunity to purchase at least seven of the last available lots in a luxury, gated, golf course/lifestyle Club development within one hour of Metro Boston. The Offered Property is located within the Bay Club at Mattapoisett in Mattapoisett, Massachusetts  in Plymouth County.  The property is located in one of the most idyllic coastal settings on Buzzards Bay, with a tranquil sheltered harbor, crystal clear tidal waters, deep-water moorings, and unforgettable sunsets over the Bay. The Bay Club is centrally located in Mattapoisett, conveniently off of Route 6. Once through the private club gates, as an owner, you are granted access to club facilities that are among the best in the Northeast.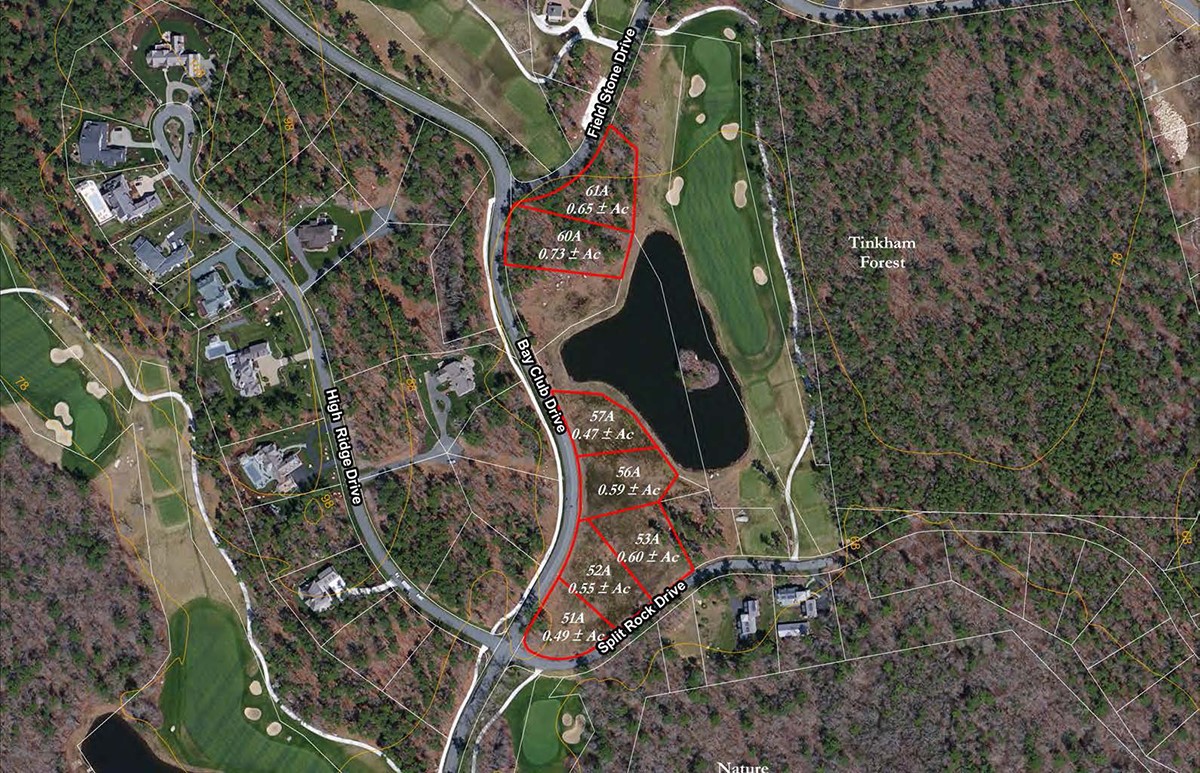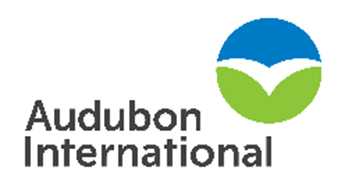 The Bay Club is the only Audubon Certified Silver Sanctuary  community in Massachusetts and is comprised of approximately 625 acres of forest and open space (of which 88% remains preserved). The golf course was designed by Brad Faxon and Brad Booth  and includes 18 holes (measuring up to 7,000 yards from the longest tees) of championship golf that welcomes all levels of players with six sets of tees while serving as a model for responsible development.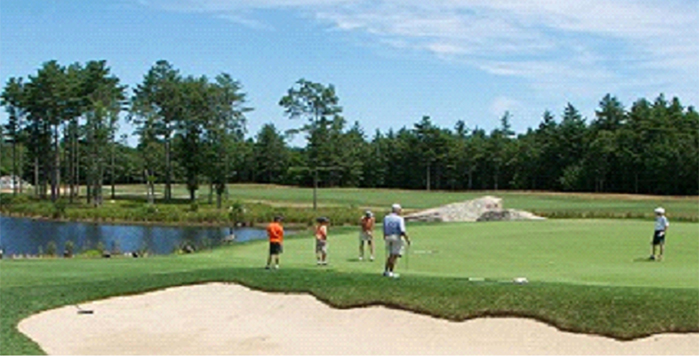 When Bay Club golfers want to hone their skills they head to the 10-acre practice facility that includes a 325-yard long driving range and practice green near the first tee, or schedule a lesson with a pro at the teaching facility. This facility offers a variety of challenges for perfecting approach shots, pitching, chipping, and sand shot skills.
Greg Yeomans, the Club's Head Golf Professional, is an accomplished player having twice competed in the Professional National Championship, an event that hosts the best US Club professionals. Using his experience as an accomplished player, instructor and coach, Greg has coached scores of new players from their first shots to being active participants in the Men's and Women's Golf programs.
With a variety of fitness instruction, conditioning and exercise programs, Bay Club members have a multitude of ways to keep fit and maintain wellness. The Club's Sports and Activities Center, under the direction of a full-time Fitness Director, is a state of the art training facility adjacent to the aquatics complex and racquet sport facilities.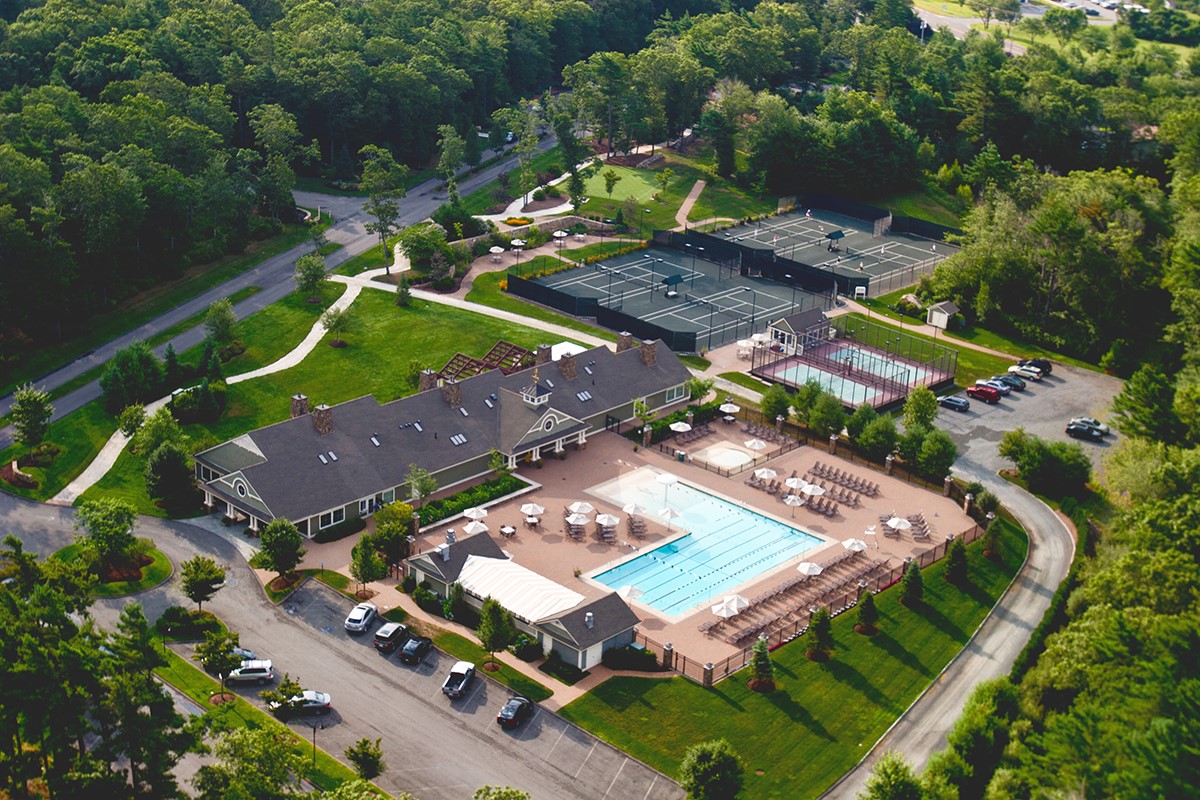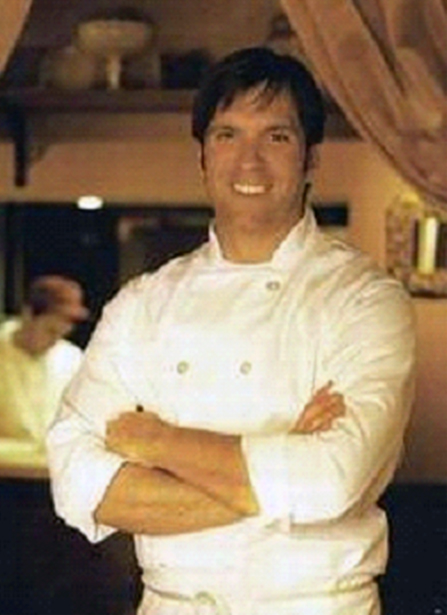 Dining
Dining at the Bay Club is centrally located at the Golf House. This expansive light filled pub-style restaurant is the perfect place to gather with friends and family and overlook the first fairway and the beautiful club surroundings. Chef Jim Mercer focuses on local, sustainably grown and harvested foods and creates unique seasonal dining experiences within the intimate indoor space, or (when weather allows) on the protected outdoor patio.
LandVest, Inc. believes that the offering of these "shovel ready" lots is a great opportunity for an investor or builder to realize significant value appreciation. As the market returns to pre-2008 median prices and sale volumes, an increase in new construction activity is already underway. The demand for new homes on these high-quality home sites is anticipated to be strong for the next several years.
This blog post was brought to you by Terry Boyle who assists buyers and sellers of distinctive and complex real estate transactions on the South Coast real estate markets of Massachusetts as well as Rhode Island. Contact Terry Boyle (tboyle@landvest.com) in our Boston, Massachusetts office if you'd like to talk about this property or his other real estate listings.