Forbes Magazine names 2014 best cities to invest in Real Estate. Is your city on the list?
Boston is named one of Forbes Magazine's top cities to invest in real estate in 2014.http://www.forbes.com/pictures/emeg45hfmk/15-boston-mass/
Boston's growth forecast, according to the Magazine is 19% in the next three years.  To read more about other top cities to invest in housing http://www.forbes.com/sites/erincarlyle/2013/12/26/best-buy-cities-where-to-invest-in-2014/.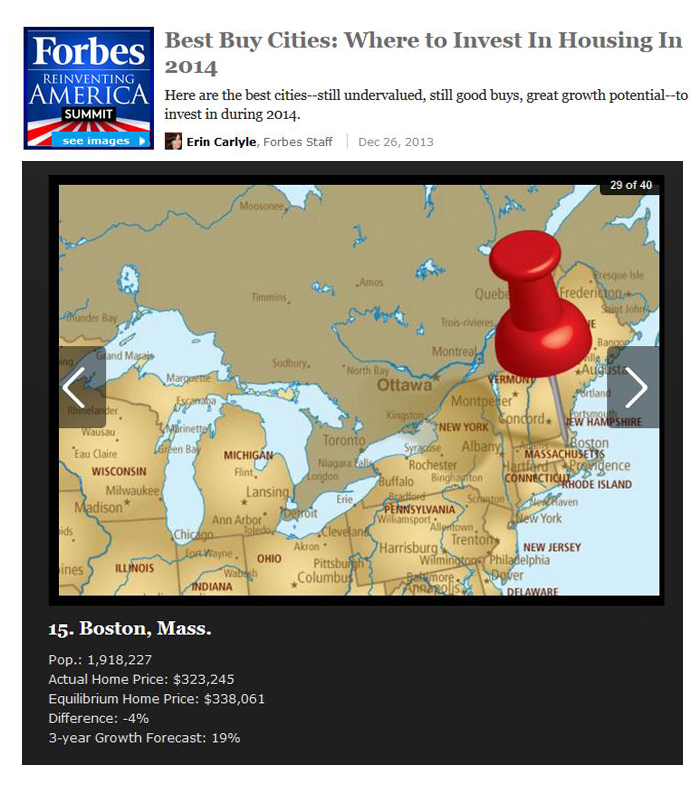 Volume sales for properties above $1M are up 20% for single family residences and 13% for condominiums since 2012.  The market continues to be strong and this positive trend shows no sign of letting up.
For more information about buying or selling a home in Boston
please contact Terry Maitland, tmaitland@landvest.com, 617-357- 8949 or
Nicole Monahan, nmonahan@landvest.com, 617-948-8038.