Have you ever wondered what it would be like to live in some of LandVest's properties? We invite our owners to tell us a bit about their experiences, what they love about their homes and a bit of their history. A family from Connecticut purchased and renovated Captain Abbott's House, a beautiful and historic home, in Andover, MA as their two sons would be attending Phillips Academy for four years. This is a continuing story of history of that experience: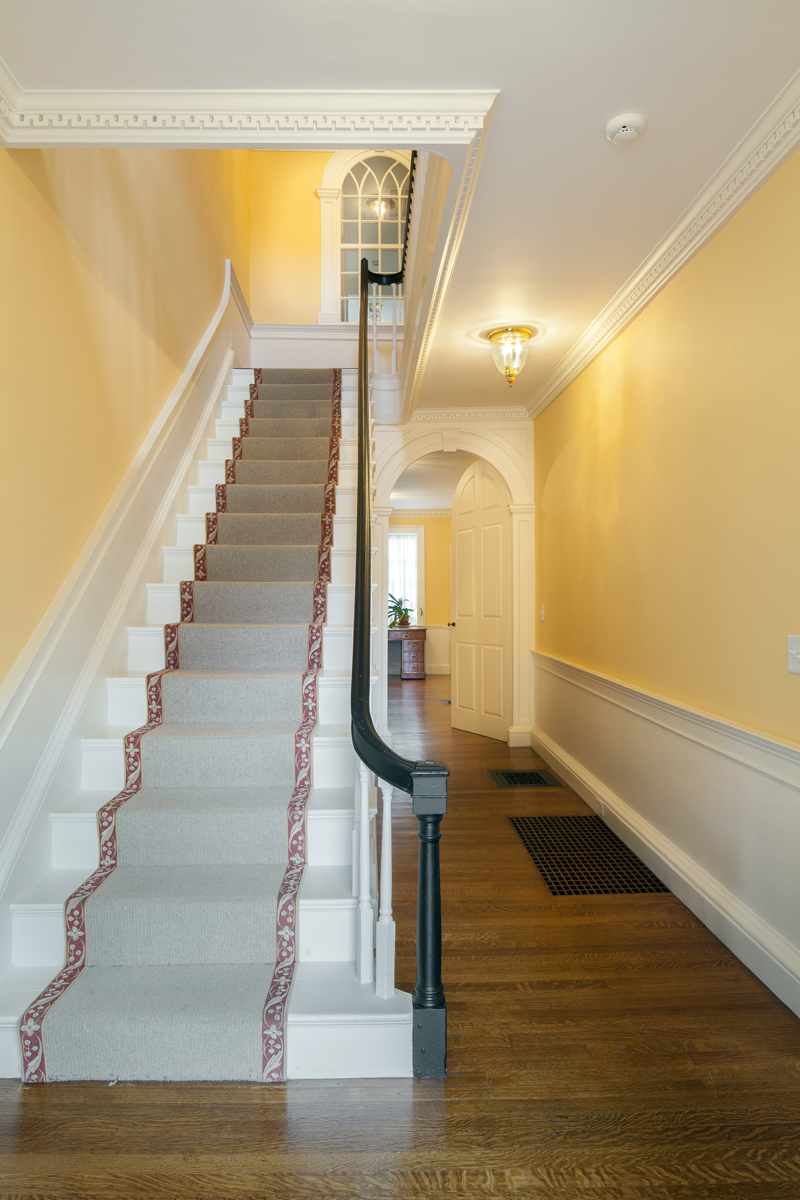 LV: What attracted you and your family to purchase such an historic house?
KS: When Adam Weinberg, the director of the Addison Gallery of American Art at Phillips Andover Academy, become the director of the Whitney Museum in New York, he and his wife approached us about buying their house at 56 Central Street in Andover, MA., the Captain John Abbott House. We had been there many times for elegant celebrations of museum openings and admired the location, the huge land parcel, the graceful high ceilings and staircase and the historic significance. Having two sons at Phillips Academy made the purchase appealing. We seized the opportunity the buy the property.
As historic records tell it, George, "the Englishman", and wife Hannah Abbott were among the first settlers in Andover. Their house, built in 1663, stood just south of the present one, occupying part of the driveway and the granary or corn barn site. Reflecting the tensions that existed between the Native Americans and the colonists at the time, the house was constructed as a garrison to shelter the Abbots, their 13 children and neighbors during attacks. The garrison house was a stout log structure with deep eaves extending out over the walls, enabling the defenders to shoot down on attackers or to pour water on fires they might start.
Veterans of many renovations, we knew the house and barns required massive updating and the grounds needed significant restoration. However, this was an opportunity to own a unique, stately property and to be part of the history of Andover and Phillips Academy so we felt the effort was worth it. Our primary home was a distant three and one-half hours drive away, so being able to provide a near-by family environment for our boys was a very appealing prospect for us. The facts that the property was deeded to George Abbott on March 18, 1663, thirteen generations of Abbots had lived there, and we would become only the fourth family to own the property was very exciting for all us.
LandVest: John Abbot House, Andover MA from Sonnar Studios on Vimeo.
Stay tuned for Part II of our three part interview with owners of The John Abbott House.
For more information on this property or other North Shore listings
please contact Richard Church (rchurch@landvest.com).