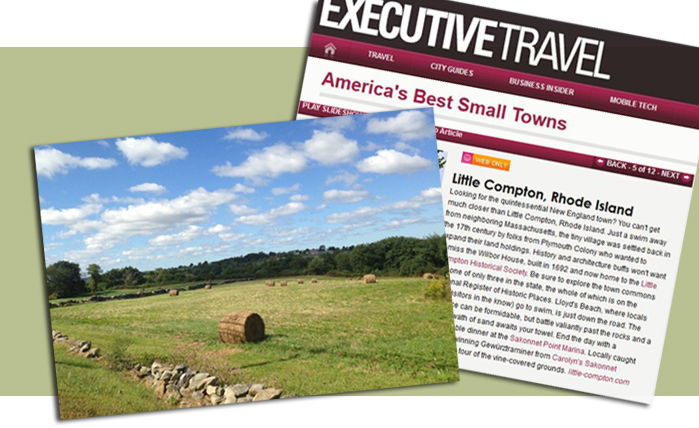 Looking for the quintessential New England town? You can't get much closer than Little Compton, Rhode Island. Just a stone throw away from neighboring Massachusetts, this tiny village which is a pure gem of Rhode Island has been named one of America's Best Small Towns, according to Executive Travel, a business travel magazine. This beautiful and charming coastal neighborhood both known for its farming and for its beaches was settled in the 17th century and is filled with rich cultural history and a strong sense of community. Terry Boyle's new listing, Little Compton Oceanfront Land, close to the heart of the town offers an amazing parcel of land right on the water's edge.
The next time you are in Little Compton, either just stopping by or checking out the town to see if can be the next place you would want to buy a home, be sure to explore and visit the rich history of the surrounding area. Some attractions include the town commons, one of only three in the state, also be sure to check out the Wilbor House which is now home to the Little Compton Historical Society. If you are in the mood for a day at the beach, go out Lloyd's Beach or South Shore beach where locals and visitors alike go to take a swim, surf, or simply walk the shoreline.  If you are looking for a magical ride on a horse drawn carriage, they even have that too! Little Compton carriage brings you on an enchanted ride throughout Little Compton; it even passes by Terry Boyle's new property, which is previously stated above, and which offers an amazing opportunity to own a waterfront parcel with unobstructed ocean views.
For more information about Little Compton Oceanfront Land or Terry's other real estate listings, contact Terry Boyle (tboyle@landvest.com) in our Boston office.