While LandVest is known for listing properties in the most extraordinary, most desirable locations, this truly remarkable listing, can't boast its extraordinary views – yet.  Interestingly enough, it's one of the features that makes this offering extraordinary.  The Minka House, a circa 1850 Japanese farmhouse currently residing in Gifu Prefecture, Japan has been prepared for Ichiku, meaning it has been readied for relocation to any site of the buyers choosing.*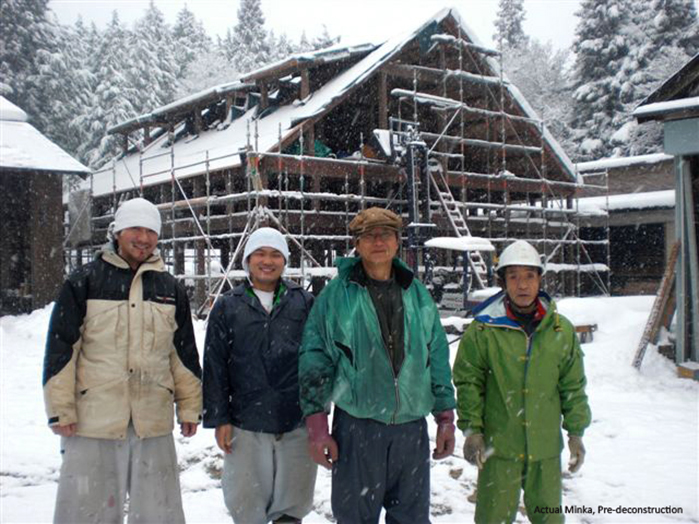 The Minka House which was originally built to withstand the heavy snows of the Fukui Prefecture of northern Japan, utilizes traditional Japanese architecture and tenon and mortise (nail-free) carpentry technique.  The major posts made of Keyaki wood and the carved beams of pine are highly sought after for their rustic overtones, homage to ancestral homes and durability making intact Minka frames increasingly rare.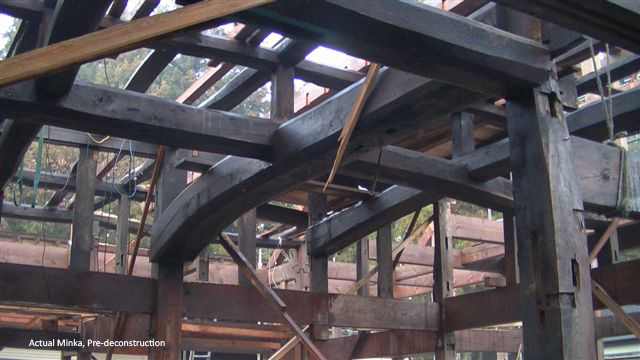 Minkas are so considered a cultural asset that two villages, (Gassho-zukuri Village in Shirakawa-go and Gokayama) have been placed on the Unesco World Heritage site list.  Architect and author of Japanese Country Style: Putting New Life into Old Houses Yoshihiro Takishita  described this Minka  as one of the best 19th century Minka houses of that region.
The Minka House design was not only for living space but with its traditional sliding and removable doors the open space was often used for working, storage, community meetings, wedding and other ceremonies.  They were built with all natural materials and maintenance free except for thatched roof which are now often replaced with tile or other more durable materials.
 Interior images are representational and are not the actual Minka House
*The buyers of this 4,449 square foot Minka House are purchasing the timber frame (priced at$1,350,000 USD), therefore they not only can site the house where-ever they dream, they also have the ability to customize the interior and exterior to their liking. There are existing designs, crafted by Takishita to install modern mechanical conveniences like floor heating, air conditioning, an AV system and modern kitchen and bathrooms -perfectly blending modern comforts with traditional Japanese design.
We often fall in love with LandVest properties, but, this one tugs at us as if we are searching for a genetic match, someone to fill its lungs with oxygen and watch its new life to take hold for centuries to come. We highly encourage you to view this short Minka documentary featuring Yoshihiro Takishita.

Minka from Birdling Films on Vimeo.
---
Minka House (Timber Frame): $1,350,000 USD
Ready to ship anywhere in the world
Contact Terry Maitland (tmaitland@landvest.com) or Nicole Monahan (nmonahan@landvest.com
or click to view more information about this Minka