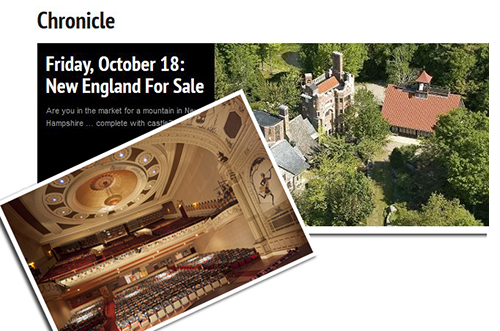 We are pleased to see LandVest's listings
Rice Mountain Estate and the Cabot Street Cinema Theatre
featured on WCVB-Ch 5's Chronicle,
October 18 at 7:30pm on WCVB Channel 5.
Both of these properties are truly remarkable and each has a unqiue story to tell.
David Bull, one of the current Cabot Street Cinema Theatre owners and headlining magician of the record-breaking magic show Le Grand David and his Own Spectacular Magic Company will be interviewed and will give a tour of his beloved theatre. The theatre has a rich history, from being heralded in the 1920's as "the most impressive auditorium of its size east of New York" to being a must-visit venue for families and anyone interested in magic, to becoming a downtown icon in the North Shore waterfront community of Beverly. The magnificent 18,588± square foot, 800-seat theatre awaits its next steward…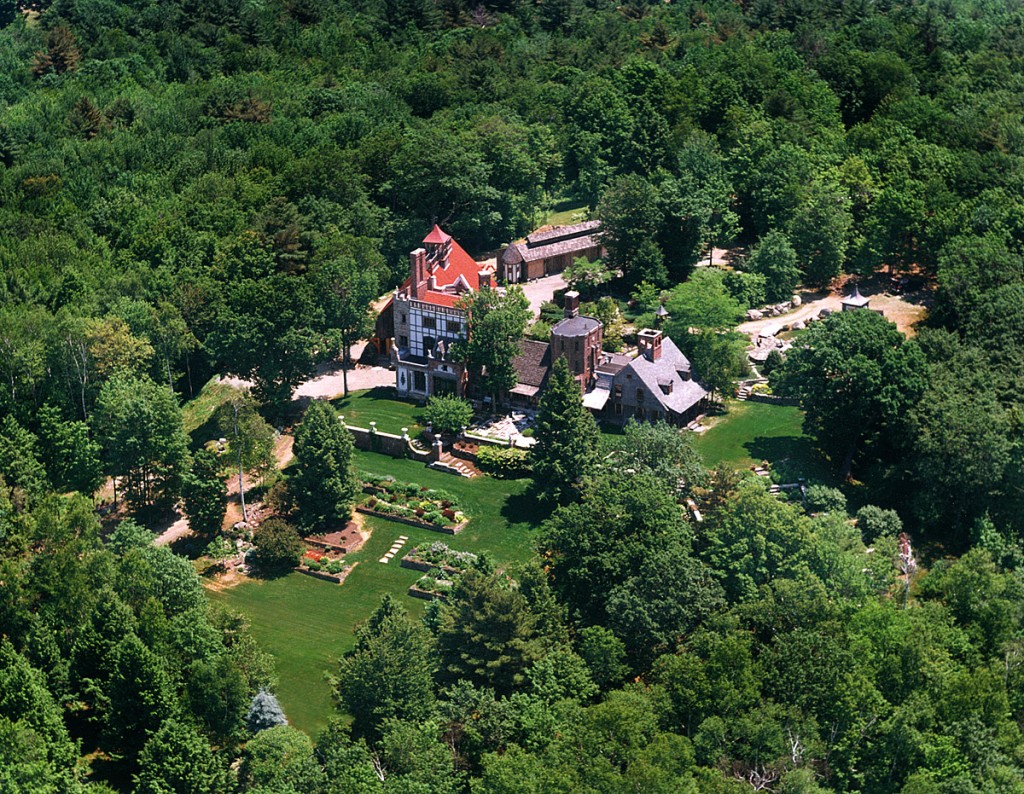 Chronicle will also take us on a tour of the Rice Mountain Estate in Walpole, NH. Construction for the Rice Mountain Estate began in 1978, continued for over 35 years and includes a 10,275-square-foot main residence comprised of the Dudley Friedman House, the Norman Tower, Peak House, Tudor Tower, and the Howland Barn as well as an 1800-square-foot log cabin, barn and storage building on 95± acres. Despite the relatively new construction, the estate is filled with harmoniously-pieced-together, historic architectural remnants. From entire structures being deconstructed and reconstructed on site, to a mid-fifteenth-century fireplace panel thought to be from Tattershall Castle in England, an early-sixteenth-century corbel which may have been used on a Portuguese galleon, to doors, windows and paneling from prominent estates throughout the US and Europe. This imaginative architectural masterpiece is not to be missed.