Although it is within an easy 45 minutes of Interstate 91 and the college hub of Amherst, and an hour and 45 minutes west of Boston, arriving at the 63-acre StoneOak property transports you to a home that offers a remote setting and simple, sustainable living. The hand-crafted house, guest house and other buildings are entirely "off-the-grid", powered by renewable solar and wood energy. It is a perfect mountain retreat for those looking for the privacy afforded by 8,000 acres of state forest that surround you — more than half of which is a designated Forest Reserve — and the quiet solitude and beautifully designed buildings and landscapes that inspires the creative mind and recharges the spirit.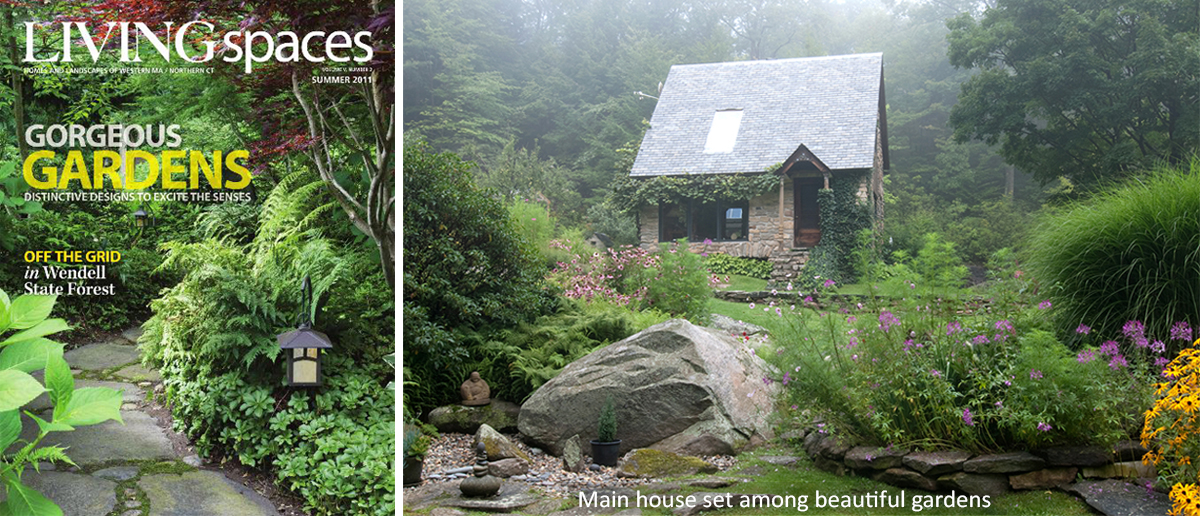 The main house is post-and-beam construction with a stone exterior, and each building is hand-crafted for both aesthetic appeal and self-sufficiency. The outbuildings boast a simple and durable sustainable design — like a Solviva self-adjusting greenhouse — that along with many other features of Stoneoak are beautifully described in Living Spaces Magazine (see "Little House in Big Woods" at http://www.livingspacesmagazine.com/flipbooks/livingspacessummer11/index.html).
This blog was brought to you by Chris Rodstrom, Project Manager, who works with buyers and sellers of exceptional real estate holdings throughout Massachusetts, with a current concentration in the greater Boston and central Massachusetts markets. He specializes in properties with compelling conservation and historic qualities, and working with buyers and sellers of real estate protected with conservation easements.
Click here to visit the LandVest website for more information about the StoneOak property.
If you have an questions about this property exclusively listed for sale with LandVest,please contact Keith Ross, Senior Advisor, Real Estate Consulting Group, at kross@landvest.com or Chris Rodstrom at crodstrom@landvest.com.