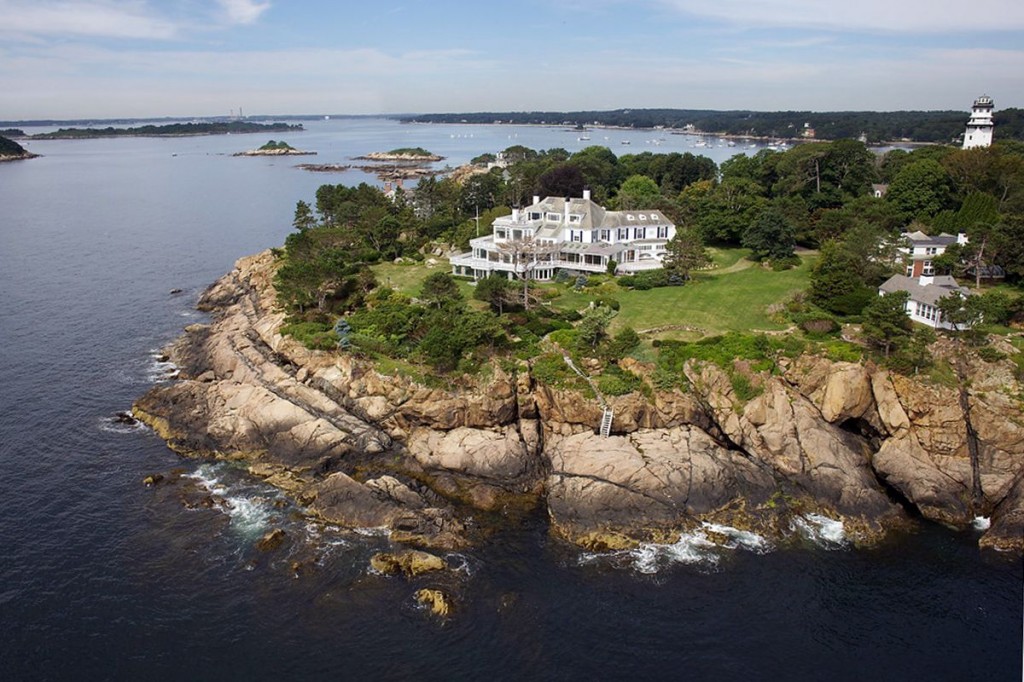 Tired of the gym atmosphere?  Want a new and refreshing place to work out? This beautiful home will give you an energizing place to exercise while surrounding yourself with breathtaking views of the Atlantic Ocean.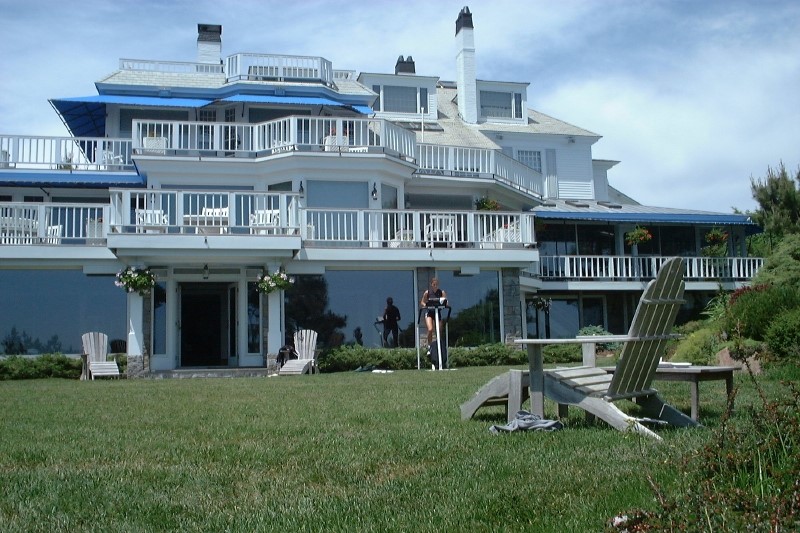 Located in Manchester by the Sea, this spectacular 4± acre waterfront estate on Smith's Point, is located high above the Atlantic Ocean with commanding views of House Island, Misery Islands, Bakers Island, and Marblehead to the West.  This property offers not only an amazing lawn to do your morning yoga, or treadmill workout, but it has an indoor pool to swim laps, an indoor basketball court to practice your free throw and a private sandy beach where you can train for your next triathlon.
This exclusive four acre compound offers matching colonial revival two-bedroom carriage house, oceanfront one-bedroom guest cottage, an association deep-water dock, potential mooring, dramatic sweeping lawns, stone steps that lead down to the surf at the ocean's edge, and a private, licensed helipad. Click here for more property details and extra amenities of Seagate.
But if you are just craving for that gym atmosphere or just want a workout buddy be sure to check out the Manchester Athletic Club, named one of the top 100 clubs in America in 2012. This sports club which is located just down the street from Seagate offers TRX, Pilates, tennis and even exercise classes for kids!
Click here for Manchester by the Sea and other properties on the  North Shore.
For more information on North Shore's real estate market,
contact Lanse Robb (lrobb@landvest.com)