Have you ever wondered what it would be like to live in some of LandVest's properties? We invite our owners to tell us a bit about their experiences, what they love about their homes and a bit of their history. Belle Vue, designed in an English Cottage style could also be a play on words as the "views" from this lovely home on 16± acres are sensational.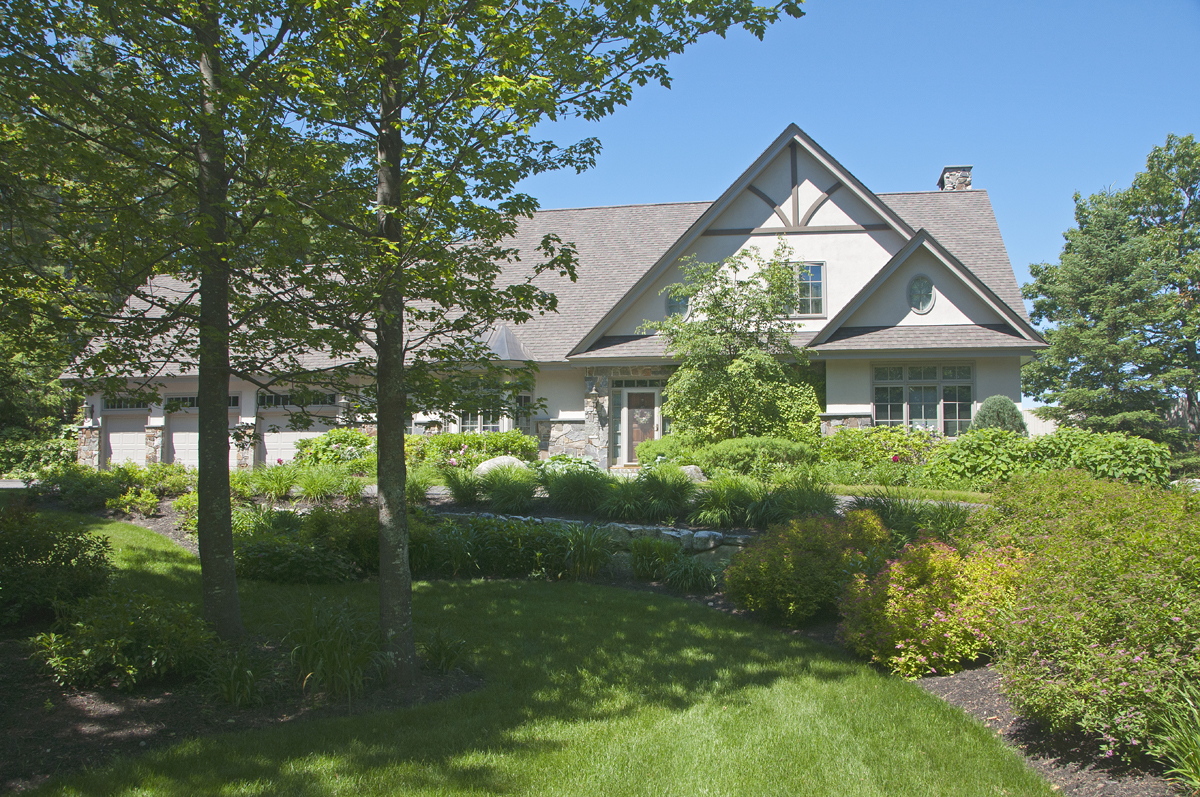 Q: How did you come to own this property?
A: We decided to build our home, and looked for about a year for a property that would have great views, privacy and a quiet location. It was suggested we look in Wolfeboro, a vibrant resort community on Lake Winnipesaukee with similar homes to what we wanted.  We found that Suncrest drive with its four private view-lots was the perfect location.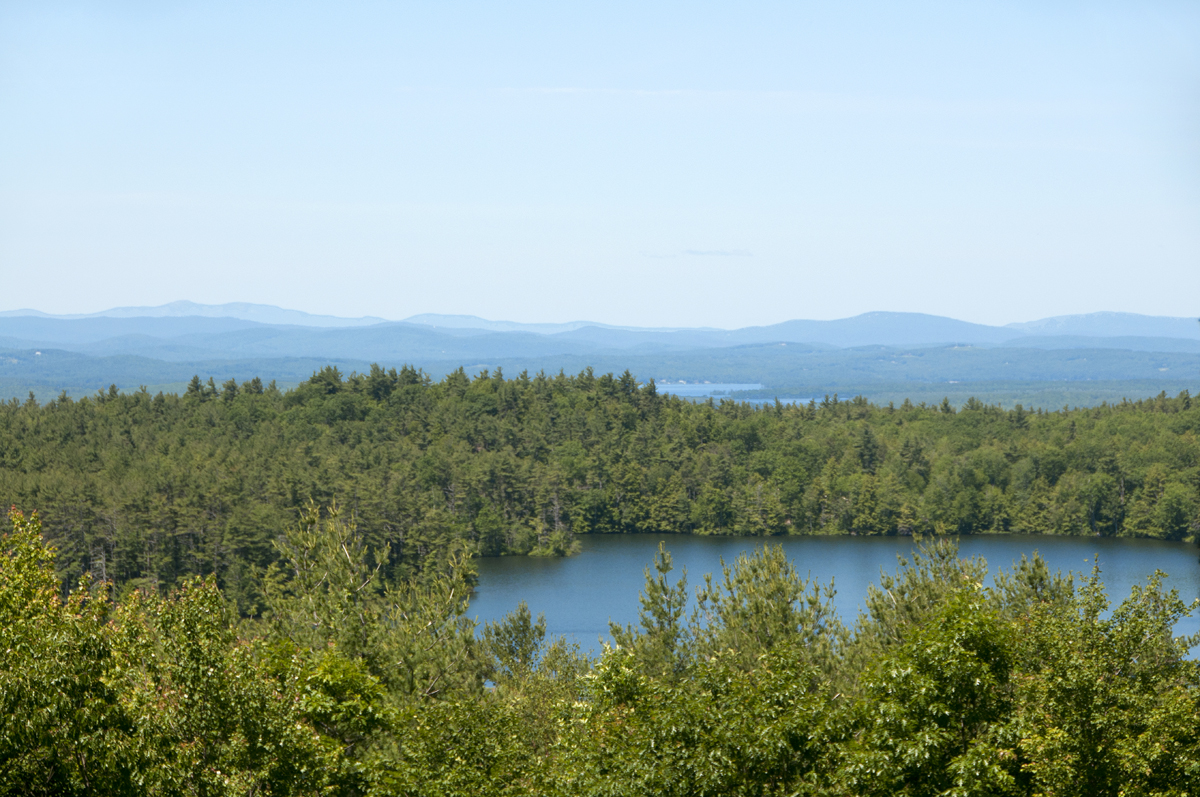 Q: What do you like most about living at Belle Vue?
A: The view!  It is spectacular in every season.  In fall, the panoramic view of the turning leaves is breathtaking. In winter, you can see the skiers at night on Gunstock and in summer, you can see the twinkling lights of the various towns around Lake Winnipesaukee.  We have a 180 degree range and it's always changing so it never gets boring, and because the property is at 1400 feet there is always a breeze. We love the peace and quiet, and that we are only seven miles to town.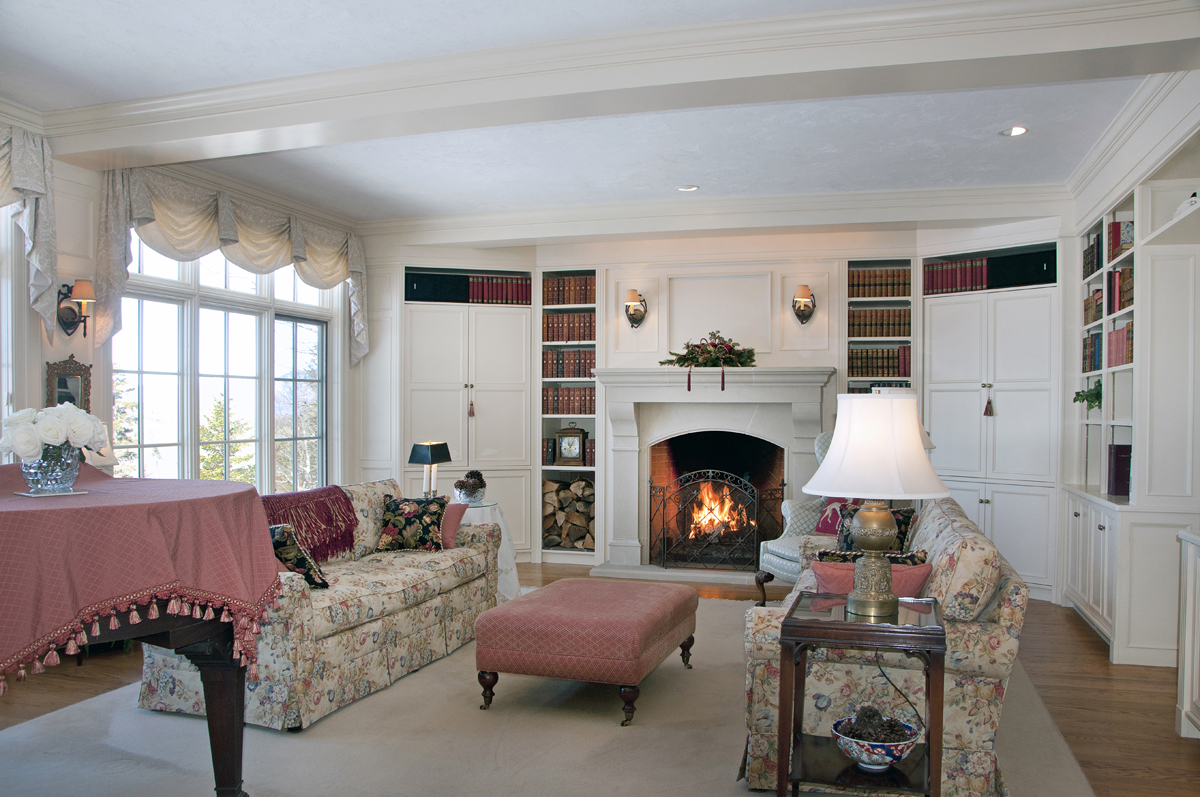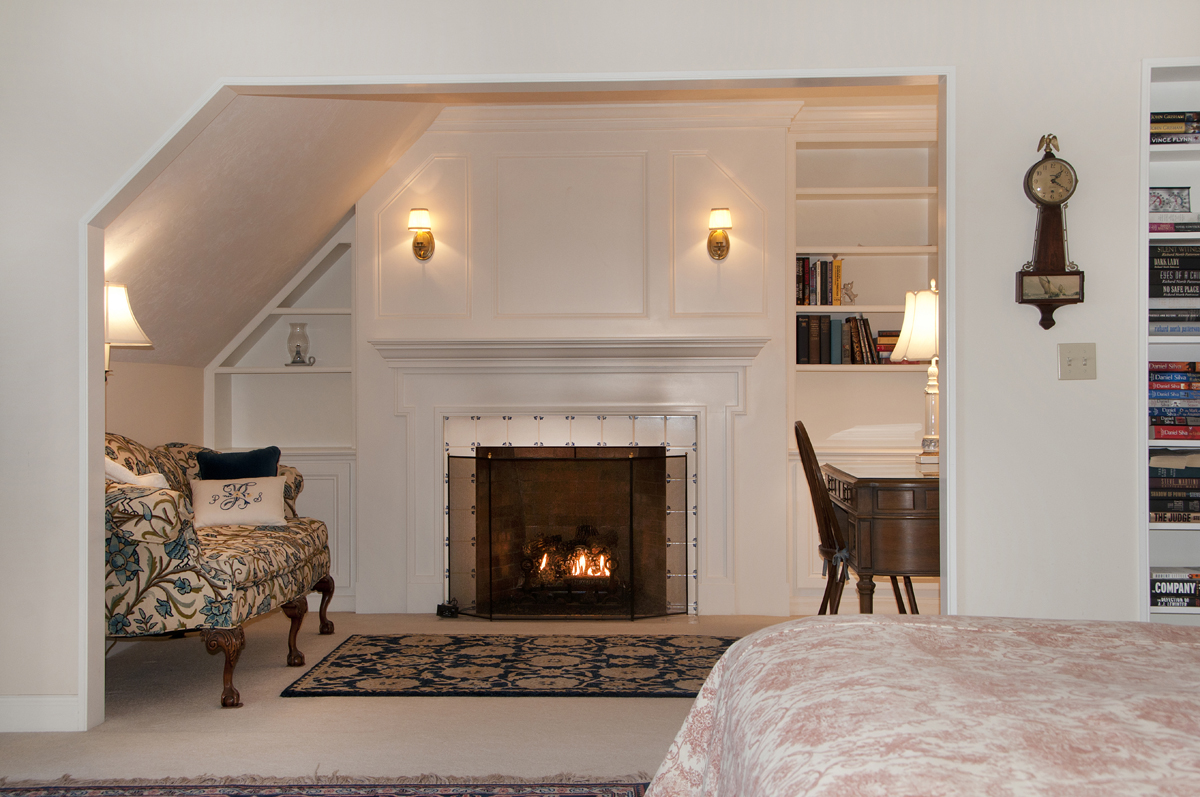 Q: What are your favorite areas of the house?
A: Well, there are several that we love. The Great Room is a wonderful room to both entertain and relax in with the wood- burning fireplace, expansive wall of windows and lots of built-ins. In the kitchen, the raised corner gas fireplace, and of course the master bedroom suite is terrific. We love the cozy sitting room and the remote control gas fireplace.  The views are amazing from both the master bedroom and bath.  In the master bath you can sit in the Jacuzzi and gaze up at the stars at night.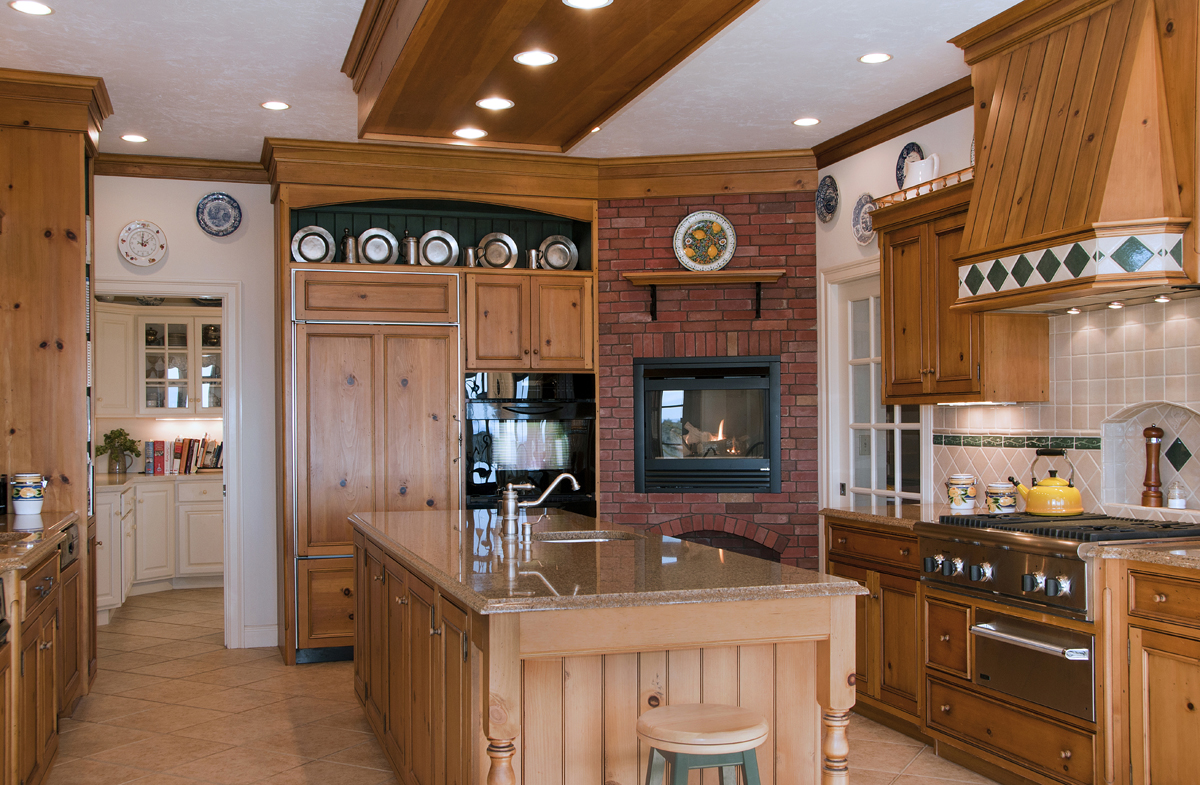 Q: The house is so well thought out, what specific things would you want someone to know about your house?
A: I could go on and on but here are a few highlights.  The outside of the house is virtually maintenance- free. The oversized garage has an additional one-half bay with a front and back electric garage door to access both sides of the house. We have a dumbwaiter in the pantry off the kitchen that services the three levels of the house, and there is a utility closet and wash tub on every floor.  The kitchen has two dishwashers which we use all the time and is especially handy with company.  The insulated storage area over the garage is ready to be finished if someone wanted an additional  bedroom or recreation room,  and there is a 12KW automatic generator which can supply electricity for a week should there be a power outage. Also the house is air conditioned with three condensers so that if one goes out there is back up.
Q: Why are you moving from such a great spot?
A: Although we love the house and the terrific view, we are in our seventies and ready to downsize to one-floor living. We are looking forward to someone else enjoying the house, gardens and view as much as we have.