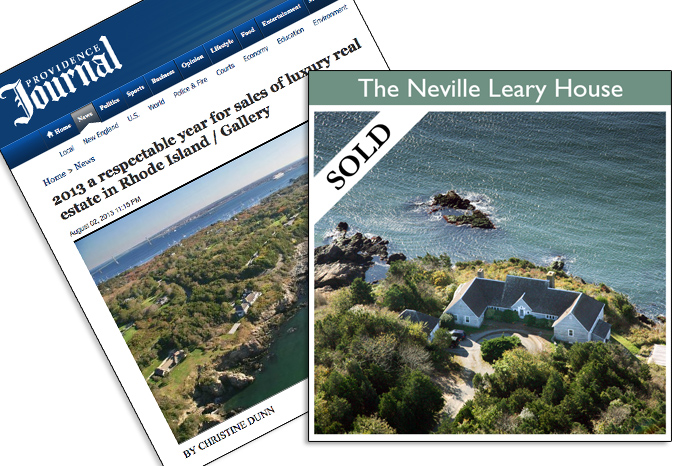 Terry Boyle's sale of the Neville Leary House was published online in the Providence Journal.   This Highland Drive property recently sold at a record price after being on and off the market for several years.  Terry attributes the sale of this significant oceanfront home in Jamestown, RI overlooking Newport Harbor to its dramatic location on 2.96± acres of elevated oceanfront land:
"This was arguably one of the finest waterfront sites on the coast of Rhode Island. It was a modest house, but the elevated panoramic views across the East Passage to open ocean, Newport, Castle Hill, and south to Block Island allowed us to market this property in a way to help the seller capture a threshold breaking sale price".
Click here to read about the Neville Leary House sale as published in the Providence Journal.
Here are some other amazing properties in the communities of Little Compton, Newport and Jamestown:
For more information about these properties or Terry's other real estate listings,
contact Terry Boyle (tboyle@landvest.com) in our Boston office.