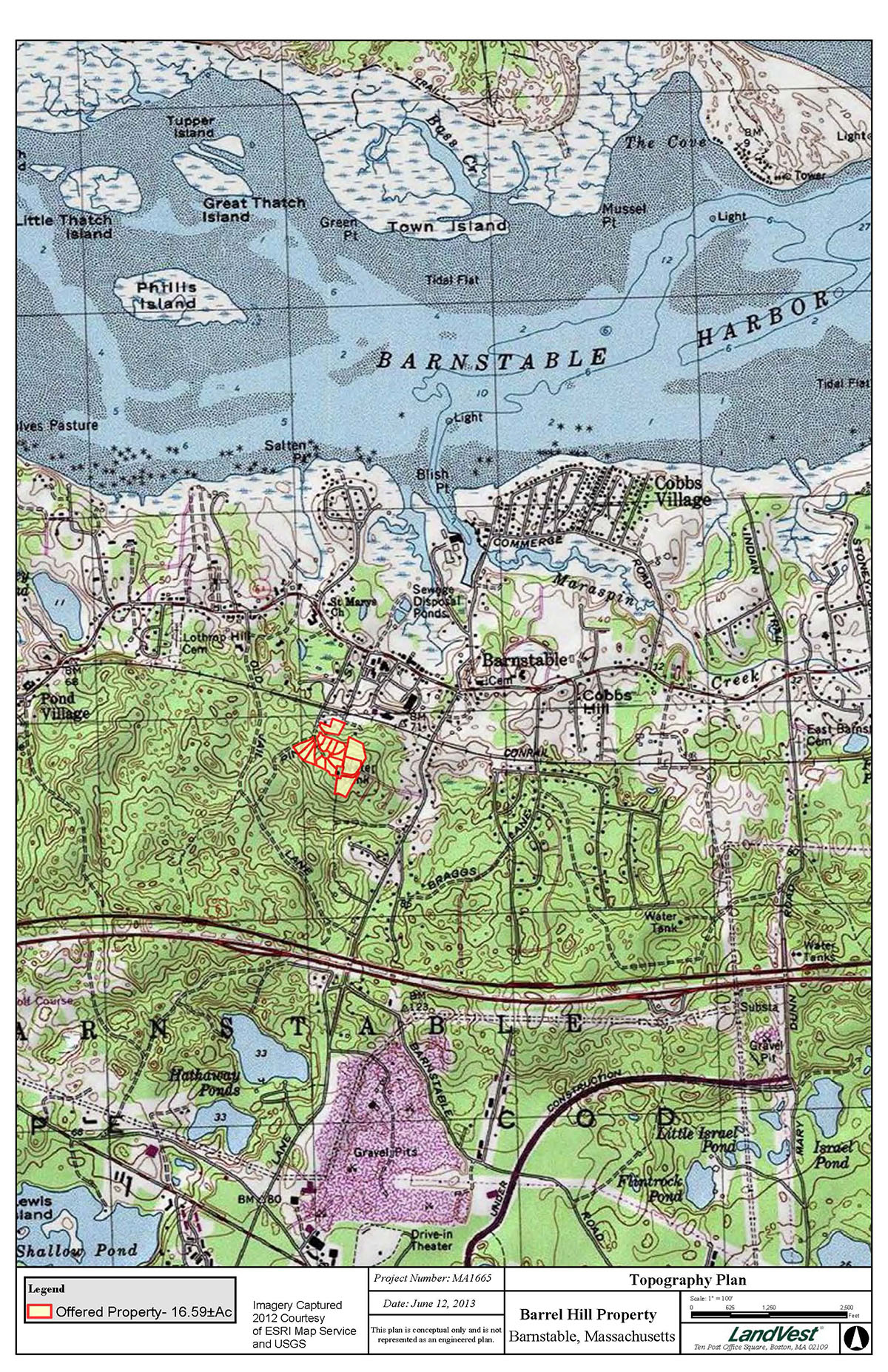 Yes, it's a play on words, but it's also true. Barrel Hill is a ridge high above Barnstable Village on the north side of Cape Cod. From the time of the Pilgrim settlement to the advent of the railroad in 1854, transportation to Barnstable and the rest of Cape Cod was principally by coastal packet ships that could make the fifty mile trip to Boston in seven hours on a good day. Cape Cod supplied Boston with products such as onions, corn, flaxseed, rye, codfish, and salt and in return bought rum, molasses, sugar, flour, and other staples. Since there were no long distance communication systems, the only way that the local residents knew of the arrival of a packet ship was by a signal that consisted of a barrel hoisted atop a pole on the crest of Barrel Hill. Because the land was cleared for agriculture, even residents of Hyannis on the south side could see the signal and so be notified to come pick up their friends or freight.
Over the past century the packet ships and barrel signal have faded away and the agricultural land has been replaced with forests and in recent years a few houses. This year, however, marks a new "signal" era with the marketing of the Barrel Hill Trail Development. Using a conservation-based approach to maximize open space, the Barrel Hill Development offers developers a unique opportunity to create a residential community within walking distance of Barnstable Village.
For more information about this project please contact Stewart Young (syoung@landvest.com) or Nick Pratt (npratt@landvest.com).