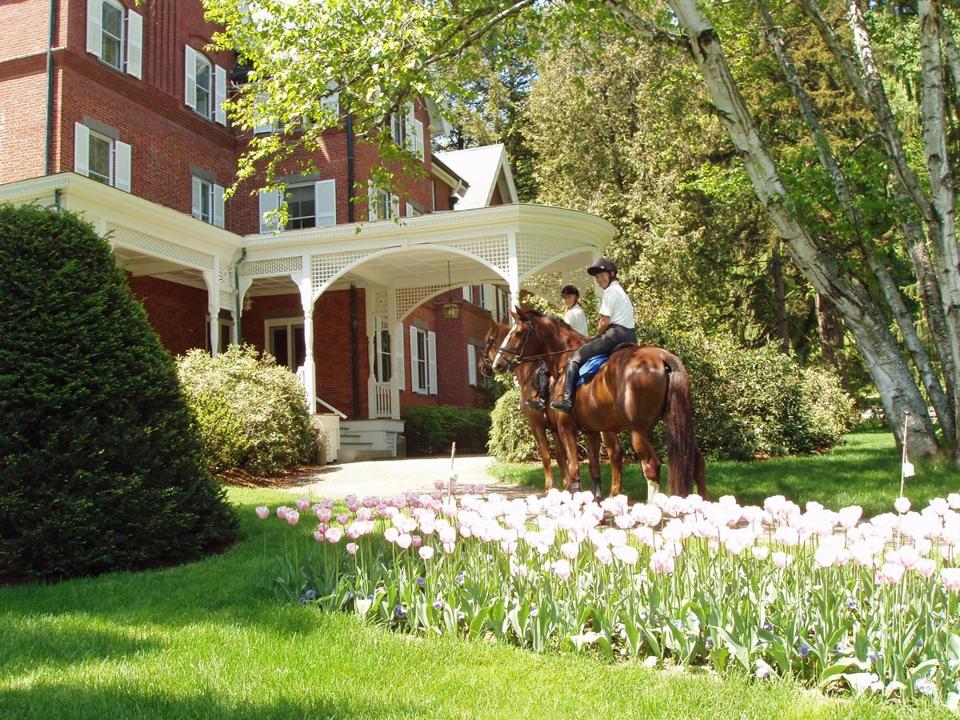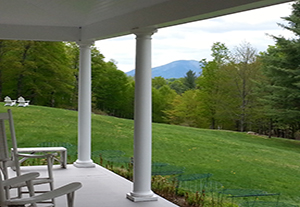 Apple Trees in bloom, winding country roads, who doesn't love Vermont in the springtime?  The Boston Globe featured Woodstock Vermont's village charm and rural beauty in this great little feature.
However, we'd note that from Boston, Woodstock is not even a half a tank away!  We loved the photo of our friends on their beautiful horses in front of the Marsh-Billings house just outside the village center.
LandVest's Woodstock office is in a beautiful restored stone building on the Green.  We love walking out for coffee, gourmet pastries, or finding anything you could possibly need in the creaky wood aisles at Gillingham's Country Store ("yup, we have that").
Click to see LandVest's Woodstock listings, Vermont listings or horse farms and county properties for sale throughout New England.  Contact our Woodstock brokers, Story Jenks, Jon Weber or Ruth Kennedy Sudduth, Director of Residential Brokerage.