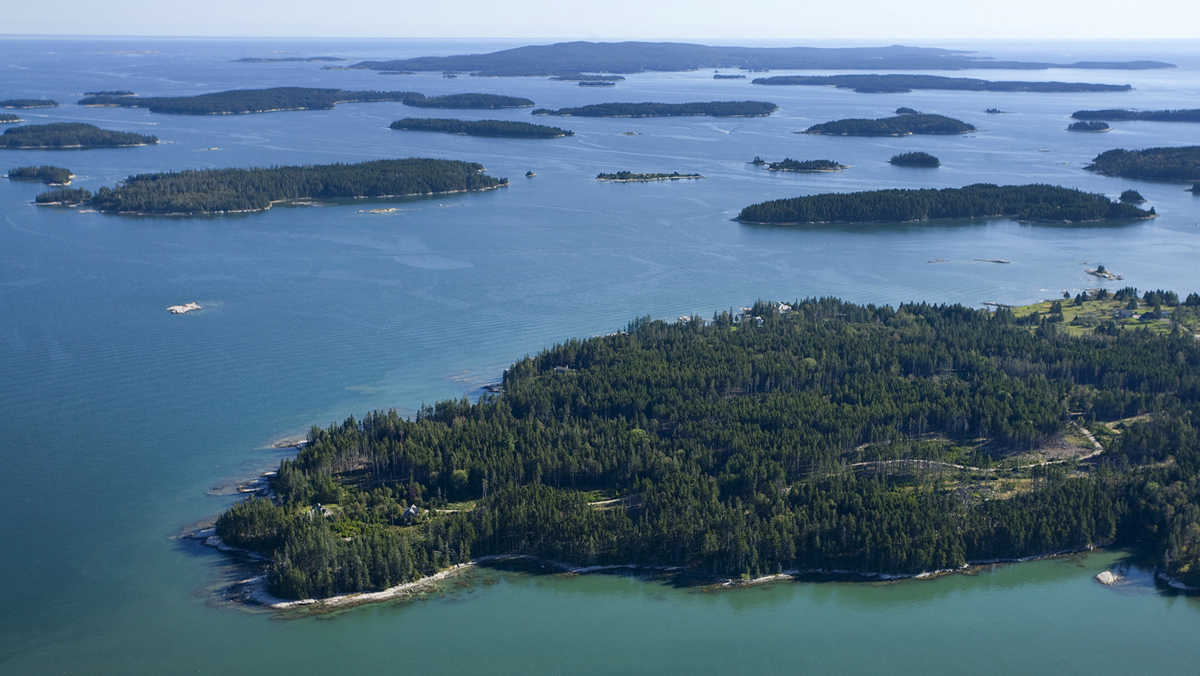 Ospreys and bald eagles soar high above, scouting for fish. Harbor seals sun themselves on pink granite ledges. A mother fox teaches her kits to hunt. A great blue heron stands sentry in the cove, and thousands of songbirds flutter among the trees. Lady slippers and lichens line trails through spruce forest. Changing seasons bring wild raspberries, blackberries, and blueberries. Mussels cling to ledges just below the tide line.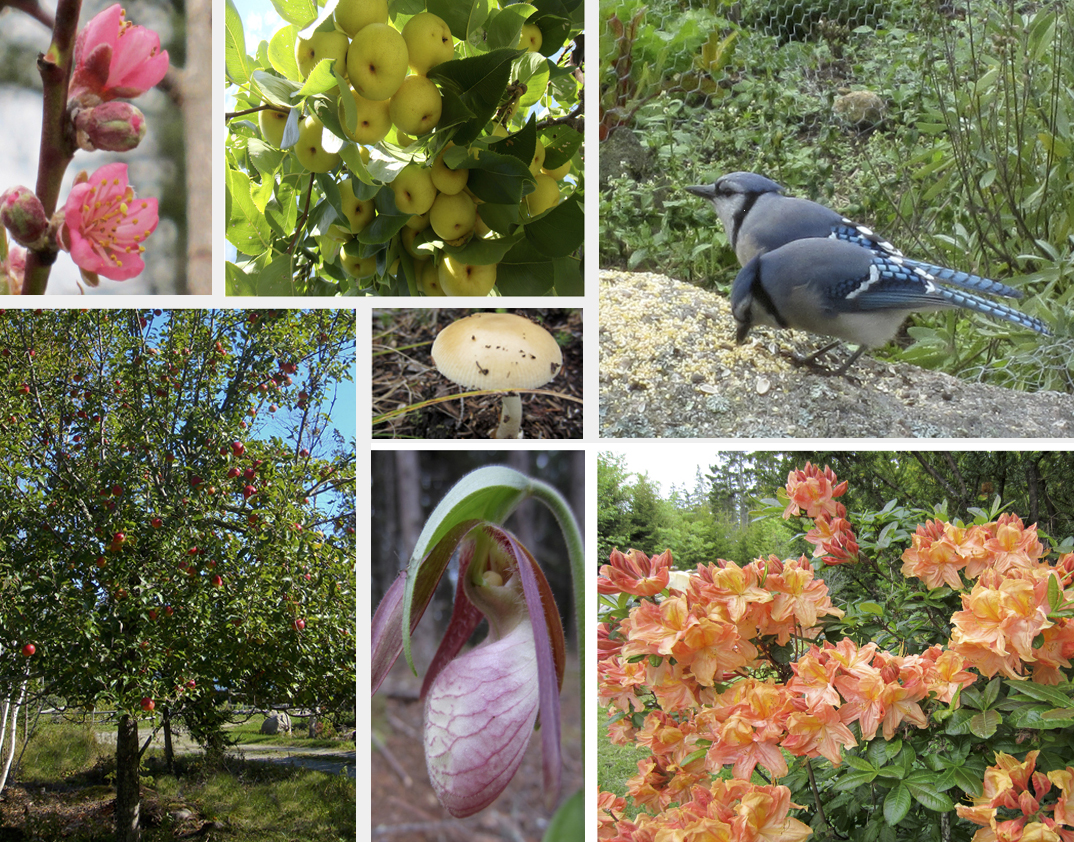 It's paradise for nature lovers on a very special wooded point of land in Stonington, Maine.  Located within walking distance of the picturesque fishing village, this wooded sanctuary was created by nature and lovingly, meticulously maintained by its owner, who implemented a forest management plan many years ago. Over time, the reintroduction of multiple-age stands has opened up the forest canopy and diverse habitats have formed.
The owner created a homestead here that's as special as the land that surrounds it. The award-winning year-round home was designed by architect Robert Knight and featured in The Not So Big House. Picture windows, skylights, natural wood, and a spectacular beach-stone chimney provide a sense of flow between indoor and outdoor space—you really feel surrounded by nature here, even if you're cozied up in front of the woodstove.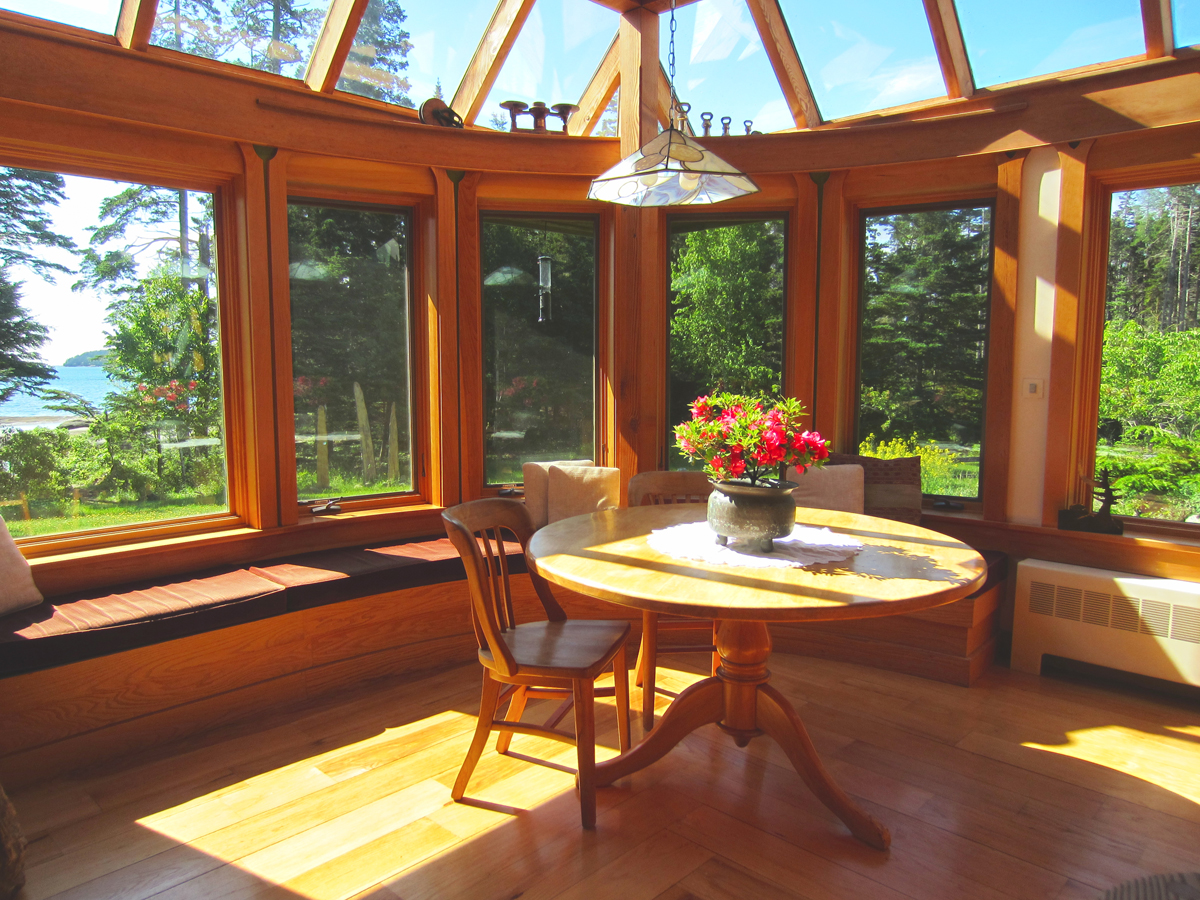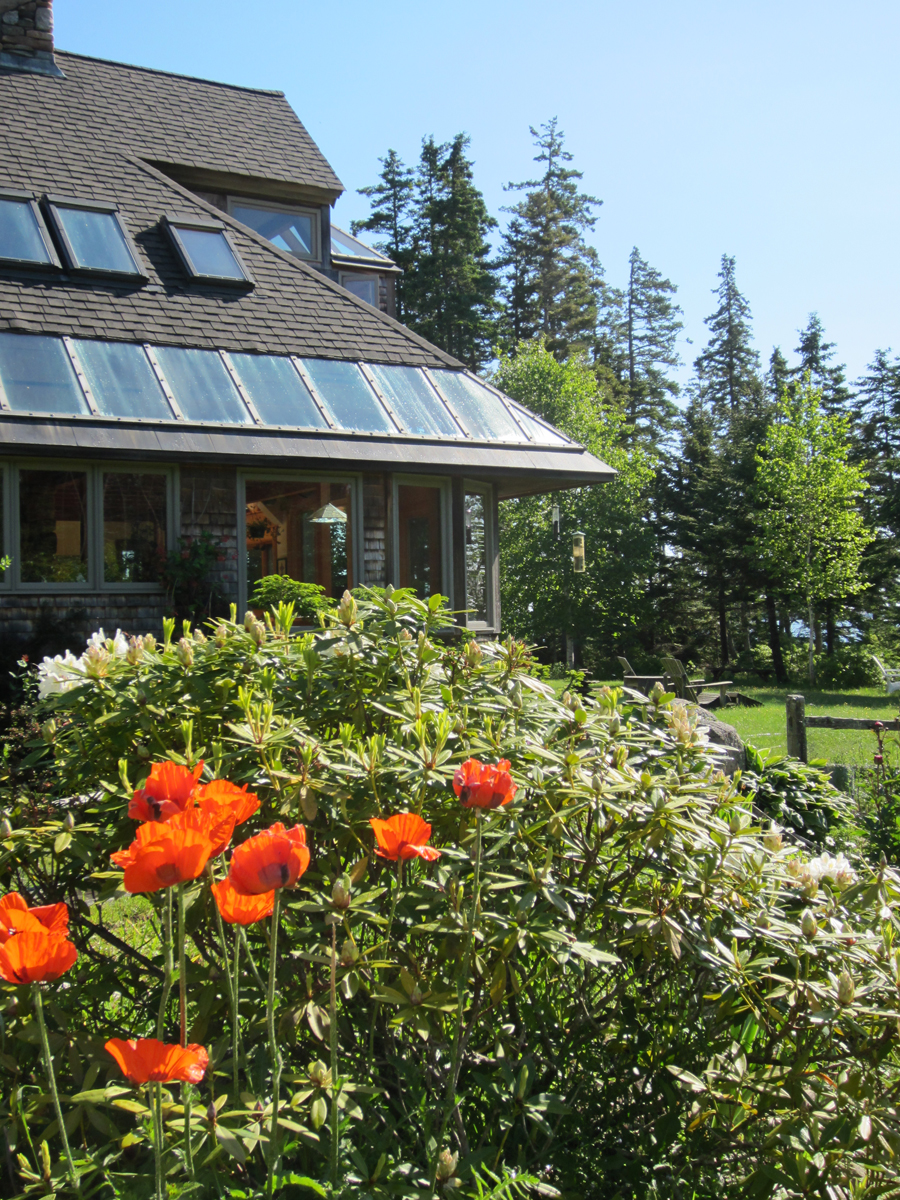 It's located right next to the shore, and the views of the fabled Merchant's Row archipelago are spectacular. There's a wood-fired sauna tucked in the woods right behind the house. Organic vegetable, herb, and flower gardens offer a beautiful, delicious bounty all summer long. Walking trails through the woods and along the shore yield new discoveries every day.
The shorefront is among the most beautiful on the coast, with broad pink granite ledges for sunning, tidal pools for exploring, and sand and shell beaches ideal for swimming and launching kayaks. The southern shore's bold frontage hints at the open ocean that lies beyond the islands, while Webb Cove around the corner provides sheltered anchorage for your boat. Summers here are incomparable. By day, you can watch the schooners of Maine's legendary windjammer fleet sail by. After a brilliant sunset over the bay, enjoy a clambake on the beach and a bonfire under the Milky Way.
You don't have to go deep into the wilderness to find this splendor, because it's right around the bend from one of the most charming villages on the Maine Coast. At the southern end of Deer Isle (an island connected to the mainland peninsula by bridge), Stonington is a traditional fishing town with a thriving arts and summer community and plenty going on for all ages. The Deer Isle Yacht Club has a program for children, and right across Webb Cove from the property, you can take sailing lessons with Old Quarry Ocean Adventures. Sea Mark Community Arts has workshops and camps for kids in the summer. The Stonington Opera House also collaborates with a couple of other organizations to provide a performing arts camp. The Nichols Day Camp in Blue Hill  is highly regarded, and there is an overnight camp in Brooksville just over the bridge that has a popular following going back generations.
So no matter how busy you like to be on a perfect vacation, this magical property provides a great location, pristine natural beauty, and plenty of creature comforts. It's really a world unto itself.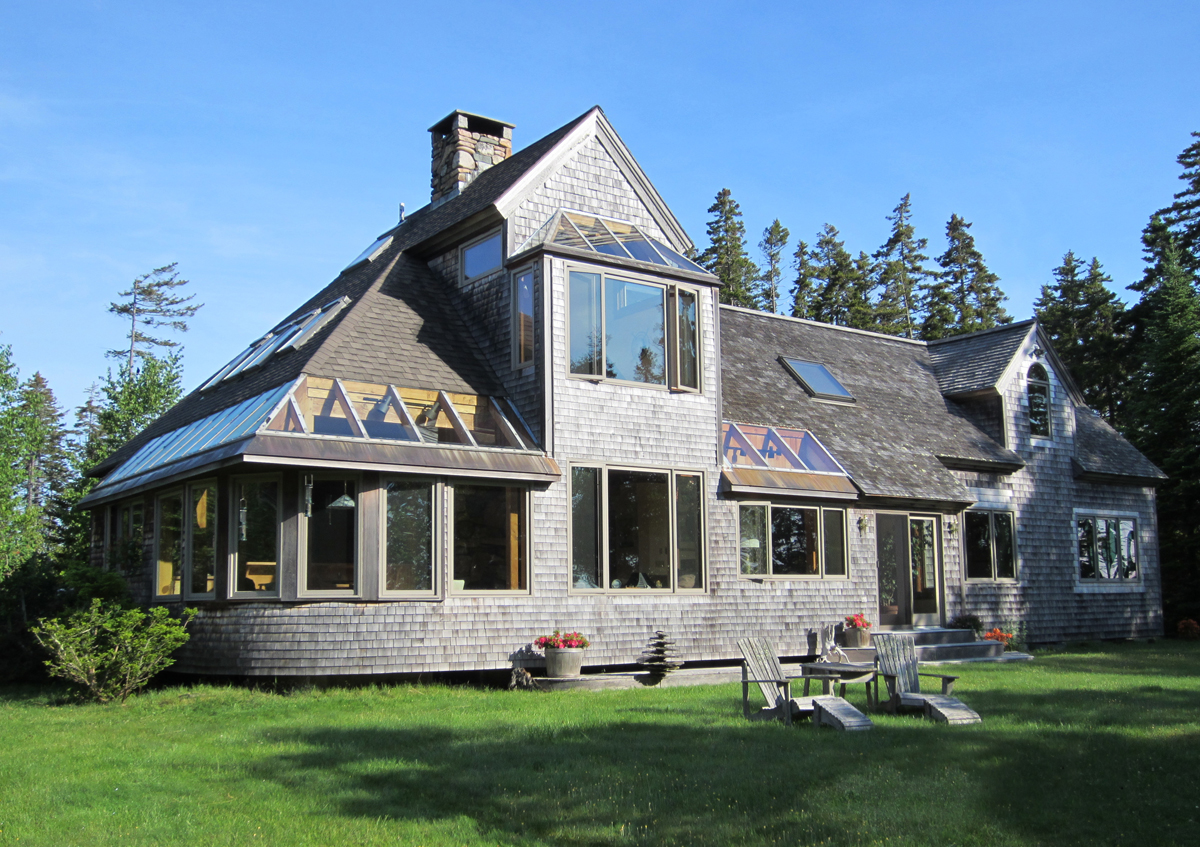 For more information on this property or other listings in the Camden area,
contact Terry Sortwell, tsortwell@landvest.com in our Camden office.