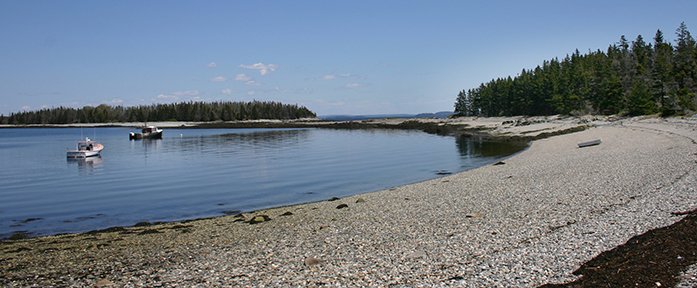 With favorable winds and beautiful archipelagos composed of pristine islands and sheltered anchorages, the islands of the Maine Coast are idyllic escapes known to recreational boaters worldwide. There are over 3000 islands along the Maine coast, and hundreds of wholly owned islands provide the quintessential Maine retreat—each a unique, secluded world unto itself.
There is evidence that these islands were inhabited thousands of years ago. Many were settled by Europeans as early as the 1700s, and the architecture on some of these islands dates back as far. Old "road" systems—now primarily footpaths—still crisscross the islands, and some have a small church or meeting hall. While the larger islands still have small but thriving year-round communities, the smaller islands are now either undeveloped or inhabited primarily by summer residents, who treasure the relatively simple and secluded lifestyle that island living offer—along with unparalleled natural beauty and an unmatched Maine coast experience.
We at LandVest in Maine have a special affinity and fondness for our coastal islands, and we are proud to support the work of the Maine Island Trail Association (MITA)
MITA is a membership organization dedicated to the protection and enjoyment of Maine's wild islands. The Maine Island Trail is America's first "water trail" – a coastal water path running along Maine's 375-mile coast, and including nearly 200 islands and coastal sites available for visitation, picnics, and camping. More than just a recreational trail, the Maine Island Trail promotes an unusual, grassroots model— one in which the users themselves are the stewards and caretakers responsible for the protection of these fragile island treasures. MITA turns casual, recreational visitors into caretakers and stewards, who take their "jobs" so seriously that many of the islands used by MITA members are in better shape than those that don't see visitors. About a third of Maine Island trail sites are public, and the rest are owned by private organizations and individuals who trust MITA to care for their property and to teach members how to "leave no trace" and have minimal impact on the environment.
We salute the efforts of MITA, its members, and all who help care for Maine's wonderful wild islands.
To look through our Maine island properties for sale, click here.