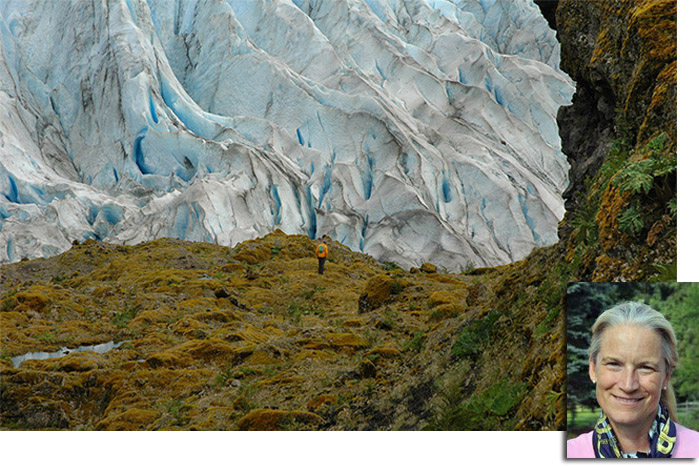 LandVest is honored to be the global marketing partner for the Patagonia Sur Portfolio of properties, an innovative project blending conservation, luxury real estate, ecotourism, community involvement and scientific research. Ruth Kennedy Sudduth, director of LandVest's Residential Brokerage Division, recently visited Chile to learn more:
As 21st century humans, we can travel all over the world at fantastic speeds. Friends post mobile uploads from the Great Wall. So what makes going to Patagonia special? For me, it was the opportunity to experience one of the last remaining wild places. To do so in the company of people who could teach me, and with the knowledge that those places would be conserved in perpetuity was deeply moving.
Of course, even Patagonia is impacted by human activity, from deforestation to overfishing to climate change to the threats from massive hydroelectric dams. Paving the Austral road will change Patagonia profoundly.
Nonetheless, Patagonia remains profoundly wild. It is so rare to be miles from another human, to walk where there are no footprints, to be the first person a bird may have ever seen. Those experiences are precious in this instantly connected, high speed world. Being in Patagonia is an opportunity to create perspective and get space in my head.
It is exciting to be a part of the Patagonia Sur project. The design of the project was to take a multi-dimensional approach to land protection: ecotourism, reforestation, scientific research, education, community development and sales of real estate as a part of a very thoughtful land planning and conservation program. It is a huge endeavor which creates community in these special places that enriches the experience of being there. It also makes the land more valuable.
From the perspective of our team at LandVest, being a part of permanent protection of these vast South American landscapes is a global extension of the limited development work integral to LandVest's practice since we were founded in 1968.
"Abuts conservation" is a powerful marketing plus. Owning the tiny fraction of land that can be built on in the context of a huge conserved landscape ensured enduring value into the future.
I first came to LandVest to help me buy and conserve the land around my little farm in the Boston suburbs twenty years ago. That experience, of caring about a place and figuring out ways to protect it, is a powerful motivator for us at LandVest and for many of our clients. Real estate junkies like us are seduced by owning a part of a magical place, and wanting to leave it at least as beautiful as when we found it.
For more information on ecotourism with the Patagonia Sur Reserves, please visit their website.
This is the 6th in a series of travelblogs from Ruth's recent visit to Chile.

For more information on the Patagonia Sur properties for sale, please visit LandVest.com or contact Ruth Kennedy Sudduth at 617-357-0455 or rsudduth@landvest.com.